This week: Koala Man, 80th Golden Globes Awards, Vikings: Valhalla, Hunters, The Last of Us
Koala Man
Season 1
Mon Jan 9
On Hulu
Fans of Rick and Morty and Solar Opposites, rejoice! Koala Man is here to entertain. Kevin (Michael Cusack) is our titular hero, a dad who may or may not be in the middle of a midlife crisis, determined to fight petty crimes in his small Australian town of Dapto. Every day he dons a koala mask and cape and keeps a vigilant eye on his neighbors for all the trivial (and occasionally tremendous) offenses you'd expect in a suburban setting (plus, this is Australia, where all the critters are flying death machines).
It's a little weird and whimsical, with rapid-fire one-liners and observations about what it means to be a hero—and what it means to be a part of your community. It's right at home with the Rick and Morty style of adult animation, mixing supernatural science with everyday family life for a wacky late-night binge-watch. (Oh, and watch out for some guest voice work by the likes of Hugh Jackman, Jemaine Clement, Hugo Weaving, and more!)
From Hulu:
KOALA MAN follows middle-aged dad Kevin and his titular not-so-secret identity, whose only superpower is a burning passion for following rules and snuffing out petty crime in the town of Dapto. Though it may seem like any other Australian suburb, forces of evil both cosmic and man-made lie in wait to pounce on unsuspecting Daptonians. On a quest to clean up his hometown, and often roping his frustrated family into his adventures, Koala Man stands at the ready. He'll do whatever it takes to defeat villainous masterminds, supernatural horrors, or worse: jerks who don't take their rubbish bins down on the proper days.
–
80th Golden Globes Awards
Mon Jan 9 – 8PM
On NBC & Peacock
The 80th Golden Globes Awards air tonight on NBC & Peacock.
From NBC:
Ana De Armas, Ana Gasteyer, Billy Porter, Colman Domingo, Jamie Lee Curtis, Michaela Jaé Rodriguez, Natasha Lyonne, Nicole Byer, Niecy Nash-Betts, Quentin Tarantino and Tracy Morgan have been announced as presenters by the Hollywood Foreign Press Association® (HFPA) for the 80th Annual Golden Globe® Awards. Jerrod Carmichael will host the ceremony airing live coast-to-coast on Jan. 10 from 5-8 p.m. PT/8-11 p.m. ET on NBC and streaming on Peacock. Previously announced Golden Globe Award winner and six-time nominee Eddie Murphy will be the recipient of the 2023 Cecil B. deMille Award. Five-time Golden Globe Award winner and sixteen-time nominee Ryan Murphy will receive the Carol Burnett Award.
–
Vikings: Valhalla
Season 2
Thurs Jan 12
On Netflix
Vikings: Valhalla is back on Netflix on Thursday.
From Netflix:
Set over a thousand years ago in the early 11th century, VIKINGS: VALHALLA chronicles the heroic adventures of some of the most famous Vikings who ever lived — the legendary explorer Leif Eriksson (Sam Corlett), his fiery and headstrong sister Freydis Eriksdotter (Frida Gustavsson), and the ambitious Nordic prince Harald Sigurdsson (Leo Suter). Season Two finds our heroes shortly after the tragic fall of Kattegat; an event that has shattered their dreams and altered their destinies. Finding themselves suddenly fugitives in Scandinavia they are forced to test their ambitions and courage in worlds beyond the fjords of Kattegat.
–
Hunters
Season 2
Fri Jan 13
On Prime Video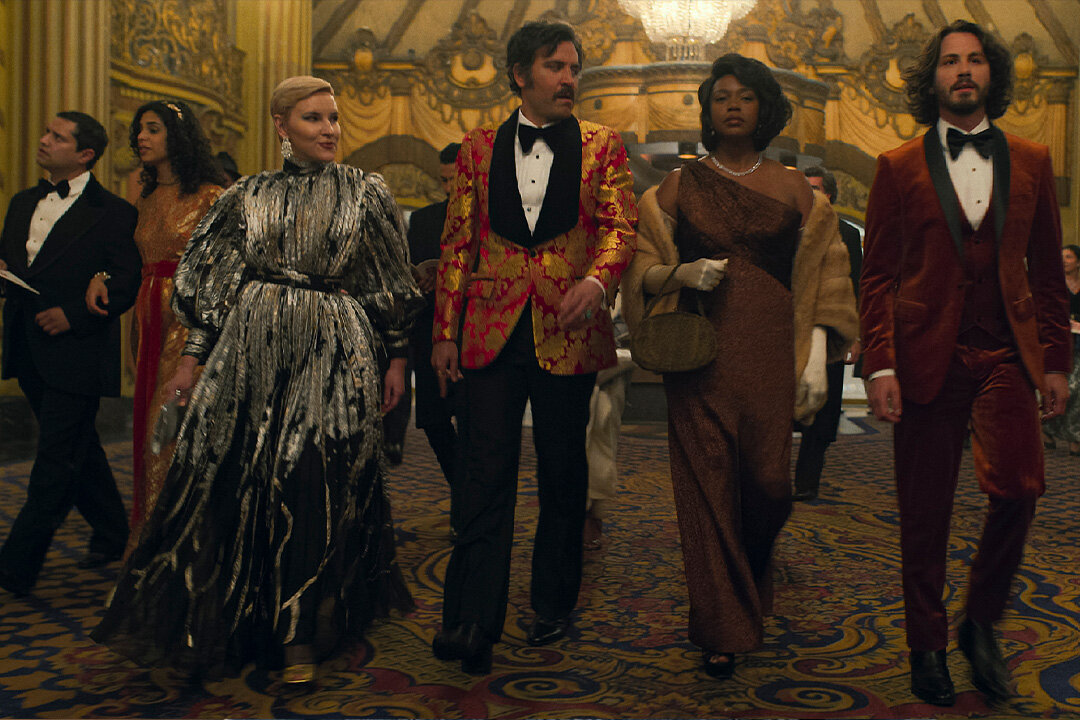 Hunters S2 opens with an incredibly intense scene that will immediately remind you of why this show polarized so many viewers. It is also returning at a time when the conversation about the continued rise of anti-Semitism is at the forefront. And based on the shocking revelations at the end of S1, the new season has plenty of twisted storylines to explore that won't always sit right with you—this show is designed to make you feel sickened and uncomfortable while it examines the depths of the human survival instinct and exacts gripping revenge fantasies. It shows the hunters dealing with the mental, emotional, and physical toll of what they do and the betrayals they face around every corner. And S2 takes you on an even wilder and hyper-violent journey that is destined to get everyone talking—for better or for worse.
Hunters returns to Prime Video on Friday.
From Amazon:
After an accident derails their exploits in Europe, The Hunters must band back together to hunt down history's most infamous Nazi—Adolf Hitler—who's hiding in South America. Meanwhile, a look to the past reveals Meyer Offerman (Al Pacino) encountering a dangerous threat that could unravel his secret and expose his true identity, with explosive reverberations for our Hunters.
–
The Last of Us
Season 1
Sun Jan 15 – 9PM
On HBO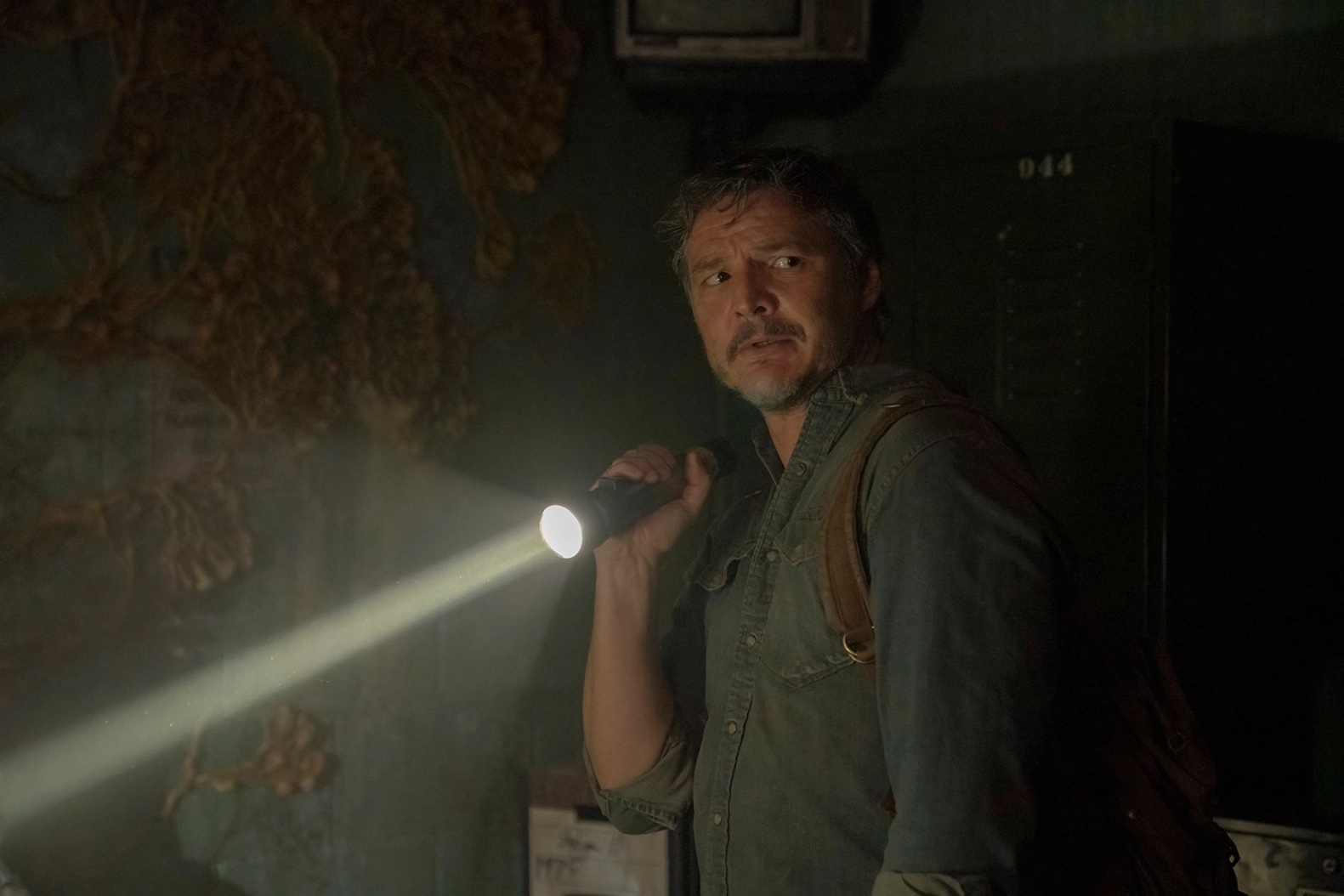 In The Last of Us, a pandemic has endangered the human race. The virus that spreads can take control of a person, basically turning them into zombies (with a few differences). Set two decades since the pandemic started, this story is about a man named Joel (Pedro Pascal) who makes his way across the US as a smuggler. He ends up taking a young girl named Ellie (Bella Ramsey) under his care. Ellie could be the secret to saving the human race. The dynamic between the two works well for those familiar with the game. (read Julian Lytle's full review)
Watch The Last of Us on HBO on Sunday.
From HBO:
The series takes place 20 years after modern civilization has been destroyed. Joel, a hardened survivor, is hired to smuggle Ellie, a 14-year-old girl, out of an oppressive quarantine zone. What starts as a small job soon becomes a brutal, heartbreaking journey, as they both must traverse the U.S. and depend on each other for survival.