This week: Raising Dion, Pam & Tommy, grown-ish, Murderville, Reacher, Sweet Magnolias, Book of Love
Raising Dion
Season 2
Tues Feb 1
On Netflix
Raising Dion returns to Netflix tomorrow.
From Netflix:
Raising Dion follows the story of Nicole (Alisha Wainwright) and her son Dion (Ja'Siah Young) after Dion starts to manifest several mysterious, superhero-like abilities. Two years after defeating the Crooked Man (Jason Ritter), Season Two follows Dion as he continues honing his powers with the support of his mom and Tevin (Rome Flynn), his Biona trainer who catches Nicole's eye. After befriending new student Brayden (Griffin Robert Faulkner) – a fellow powered kid – a series of alarming events unfold, and Dion learns that danger is still looming. Navigating twists, turns, and surprise visitors, Dion and Nicole must prevail again — not just to save themselves, but the entire city of Atlanta.
–
Pam & Tommy
Season 1
Wed Feb 2
On Hulu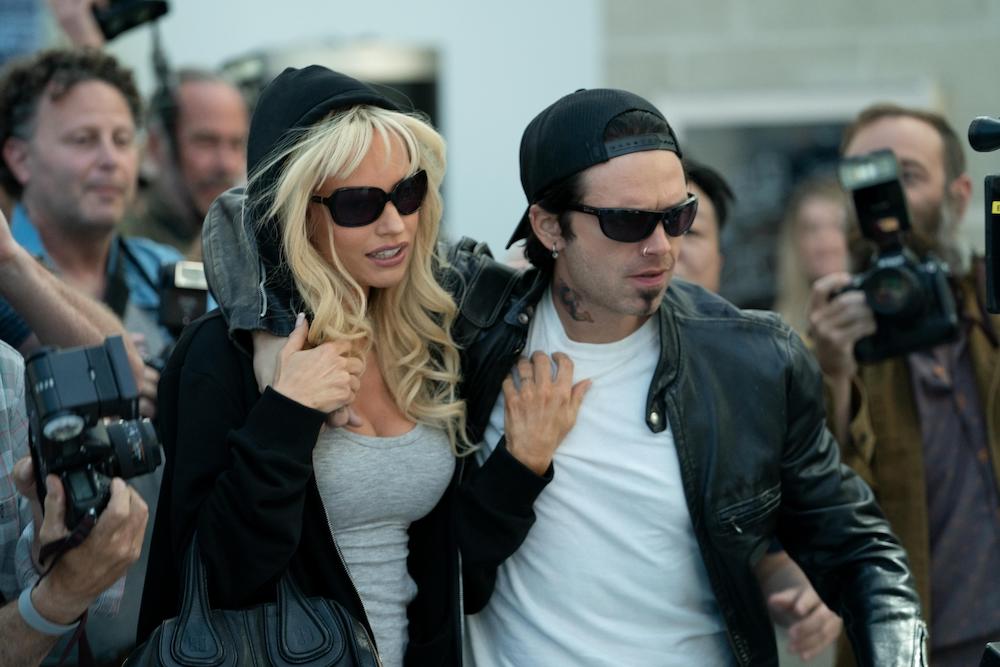 It was the star-crossed romance of the 90s: Pamela Anderson met Tommy Lee on a night out and they were married four passion-fueled days later. Yup, you couldn't escape hearing about their relationship and the pair thrived on living life large. Pam & Tommy seeks to bring some dirty dramatic light to the tumultuous relationship, starting with how the couple's "love palace" in Malibu was built. Not to mention the fallout from the way they treated each other as well as everyone around them. Intertwined with Pam (Lily James) & Tommy's (Sebastian Stan) love story is the story of Rand (Seth Rogen), a carpenter who's contracted to remodel their Malibu home. When he's stiffed on the job he plots his revenge—and fortunately for him, these superstars aren't camera shy. Pam & Tommy is as bonkers as you'd expect, bringing back the grit-fueled haze of the 90s with glorious enthusiasm. "Sex, drugs, and rock 'n' roll" only begins to cover half of the story. The series is over the top and a whole lot to take but it's a wild ride you won't be able to resist. And it'll either make you miss the craziness of the 90s or be really glad that era is over—either way you'll love living their dream for a while.
Watch Pam & Tommy on Hulu on Wednesday.
From Hulu:
Set in the Wild West early days of the Internet, "Pam & Tommy" is based on the incredible true story of the Pamela Anderson (Lily James) and Tommy Lee (Sebastian Stan) sex tape. Stolen from the couple's home by a disgruntled contractor (Seth Rogen), the video went from underground bootleg-VHS curiosity to full-blown cultural obsession when it hit the Web in 1997. A love story, crime caper and cautionary tale rolled into one, the eight-part original limited series explores the intersection of privacy, technology and celebrity, tracing the origins of our current Reality TV Era to a stolen tape seen by millions but meant to have an audience of just two.
–
grown-ish
"Movin' Different" – Season 4, Episode 11
Thurs Feb 3 – 10PM
On Freeform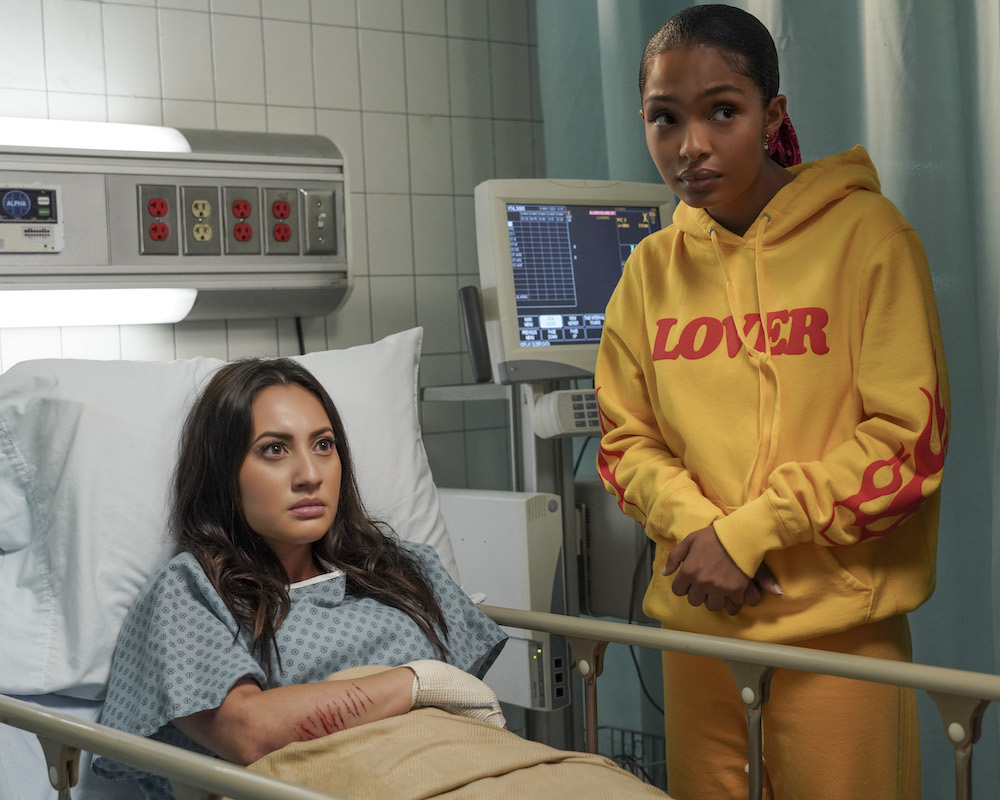 Ana (Francia Raisa) gets into a hit and run…which gives the crew a chance to make her accident all about themselves. But things get deep when Ana finds out more about the driver who hit her, opening up a conversation about the justice system and whether one crime is enough to condemn someone to something much worse. Meanwhile, both Aaron (Trevor Jackson) and Doug (Diggy Simmons) need to do some reflection of their own—and they get advice from an unexpected source. "Movin' Different" brings back a classic grown-ish deep dive into hard topics, mixing it with some lighthearted (but still shady) drama. Cheers!
Grown-ish airs on Thursday on Freeform.
From Freeform:
After experiencing a hit-and-run, Ana is faced with a political and ethical dilemma, which leads her to seek advice from an unlikely source. Aaron is hounded by a freshman student who wants to see him make something special of their midnight class. Doug and Kiela experience a new obstacle in their relationship.
–
Murderville
Season 1
Thurs Feb 3
On Netflix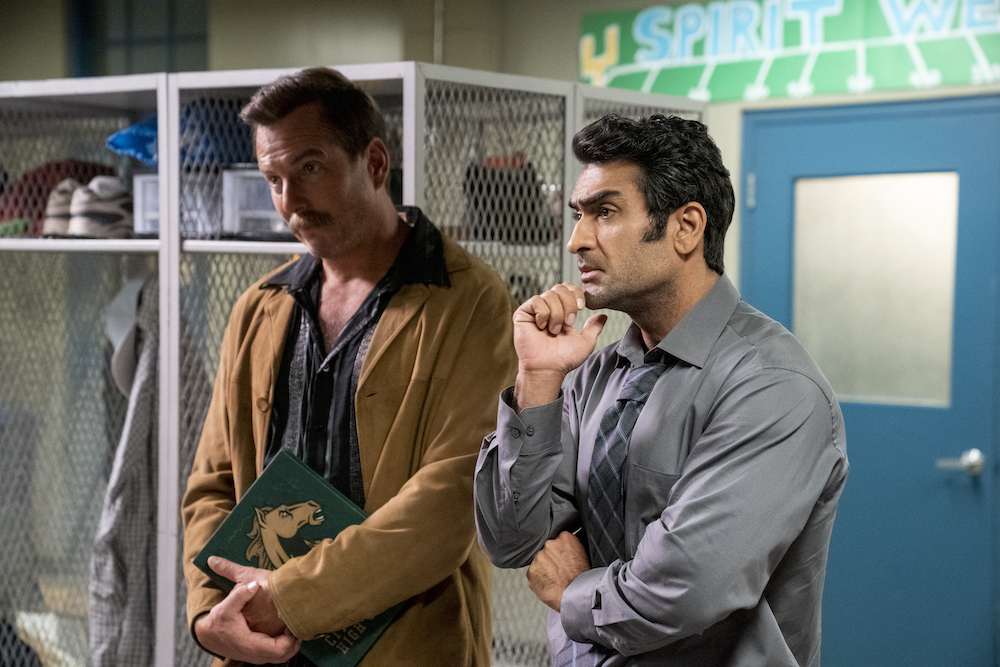 Who knew detective work could be so funny? Will Arnett is in fine form as Senior Detective Terry Seattle, solving a different homicide case every episode helped by a different celebrity guest. The guest stars have to take on the role of Seattle's partner BUT they're not given a script or told what's about to happen. So it's up to them to figure out the killer of the day. Yup, Murderville is utter chaos and you'll be living for everyone's reactions. The cast is naturally over-the-top and having the best time playing a dramatic whodunnit game full of familiar faces and unexpected twists. Buckle up and get ready to giggle at the nonsense!
Murderville hits Netflix on Thursday.
From Netflix:
Meet Senior Detective Terry Seattle (Will Arnett), Homicide Division. For Terry, every day means a new murder case and a new celebrity guest star as his partner. But here's the catch: each episode's guest star isn't being given the script. They have no idea what's about to happen to them. Together, the guest star and Terry Seattle will have to improvise their way through the case… but it will be up to each celebrity guest alone to name the killer. Join them as they punch a one-way ticket to Murderville. The six-episode procedural crime comedy premieres globally on Netflix on February 3. Based off the BAFTA award winning BBC3 series Murder in Successville by Tiger Aspect Productions and Shiny Button Productions.
–
Reacher
Season 1
Fri Feb 4
On Amazon Prime Video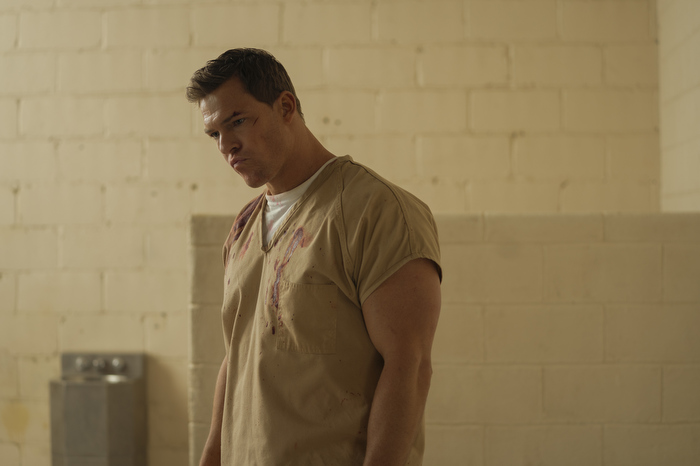 Jack Reacher (Alan Ritchson) is a veteran military police investigator who hangs up the badge but not the way of life. He drifts from place to place, a ghost exploring his country. When he winds up in a small town of Margrave, Georgia, Reacher is placed under arrest for the community's first murder in two decades. He's an outsider to them and they don't trust him—and he definitely doesn't trust them—but, boy, does he know how to read them. With years of training and high-level military experience, Reacher can out-think and out-fight most…but the homicide case brings up more skeletons and a conspiracy that goes deeper than even Reacher could guess.
Reacher is a more faithful adaptation of Lee Child's character than the recent films—and not just in looks. Alan Ritchson's Reacher has an unnerving and powerful presence, able to intimidate with a hard stare and knock out fools with a flex you'll barely see coming. The series keeps you engaged with gut-busting action scenes and a tangled mystery that ups the stakes with every turn. And when you have a man with nothing to lose, hellbent on justice? Good luck to you—all you can do is watch the thrills hit and pray for anyone who gets in Reacher's way.
Stream Reacher on Amazon on Friday.
From Amazon:
Reacher follows Jack Reacher, a veteran military police investigator who has just recently entered civilian life. Reacher is a drifter, carrying no phone and the barest of essentials as he travels the country and explores the nation he once served. When Reacher arrives in the small town of Margrave, Georgia, he finds a community grappling with its first homicide in 20 years. The cops immediately arrest him and eyewitnesses claim to place Reacher at the scene of the crime. While he works to prove his innocence, a deep-seated conspiracy begins to emerge, one that will require Reacher's keen mind and hard-hitting fists to deal with. One thing above all is for sure: They picked the wrong guy to take the fall.
–
Sweet Magnolias
Season 1
Fri Feb 4
On Netflix
Sweet Magnolias comes to Netflix on Friday.
From Netflix:
As Season 2 opens, Maddie, Helen, and Dana Sue learn who is in the car. But that's just the first of many surprises that come out of Prom Night — surprises that reshape relationships all over town. Friendships flounder. Old loves end and new loves begin. Long-hidden secrets disrupt jobs, change lives, and shift the balance of power in Serenity. Everyone is affected. But in laughter and in loss, the Sweet Magnolias continue to fight for what is right for themselves and the people they love — even when those efforts come with a high price tag. Will they find there are some problems not even Margarita Night can solve? Come pour it out and find out.
–
Book of Love
Fri Feb 4
On Amazon Prime Video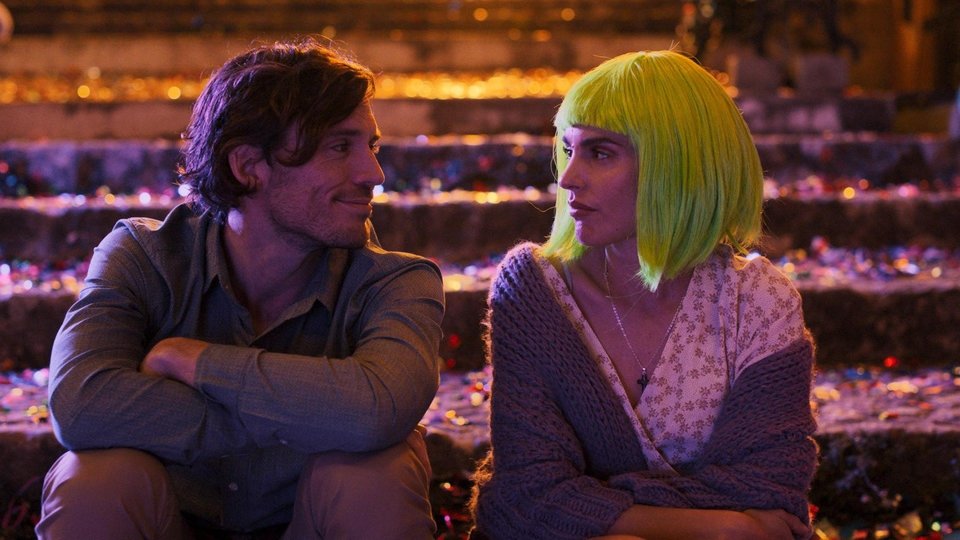 English writer Henry (Sam Claflin) is just about every bad stereotype of British you can think of: uptight, foppish, and even his novels are boring. His latest book is a flop…except in Mexico. And he's about to find out why: Its Spanish translator Maria (Verónica Echegui) rewrote his work into a racy erotica. Yes, you'll have to suspend any knowledge of the publishing industry for this—but you might just have fun doing so. When Henry embarks on a book tour across Mexico with Maria acting as his translator, it sets them both up for a lot of embarrassment, fleeting fiery moments, and gives new meaning to the phrase "lost in translation." They despise one another…and you know what that means in rom-com language, right? Maria is perpetually annoyed and passionate about romance, Henry is bewildered and indignant—and meeting in the middle is all about the journey. Book of Love is light-hearted and a little silly; it doesn't reinvent the wheel nor does it stray away from tropes and stereotypes. But it's an easy watch with a fun premise and some pretty sweet moments along the way.
Watch Book of Love on Amazon on Friday.
From Amazon:
In Book of Love, young, uptight English writer Henry's (Sam Claflin) novel is a resolute failure. He is delighted to find out his book is a surprise hit in Mexico, but when he is invited there to promote it, he soon discovers why—his Spanish translator Maria (Verónica Echegui) has rewritten his dull book as an erotic novel. Henry is furious, and even more so when his publisher insists he and Maria conduct a book tour across Mexico together. Opposites attract, and the chemistry between the couple ensures sparks fly.