This week: Night Court, That '90s Show, Bling Empire: New York, Bake Squad, The Legend of Vox Machina
Night Court
Season 1 premiere
Tues Jan 17 – 8PM
On NBC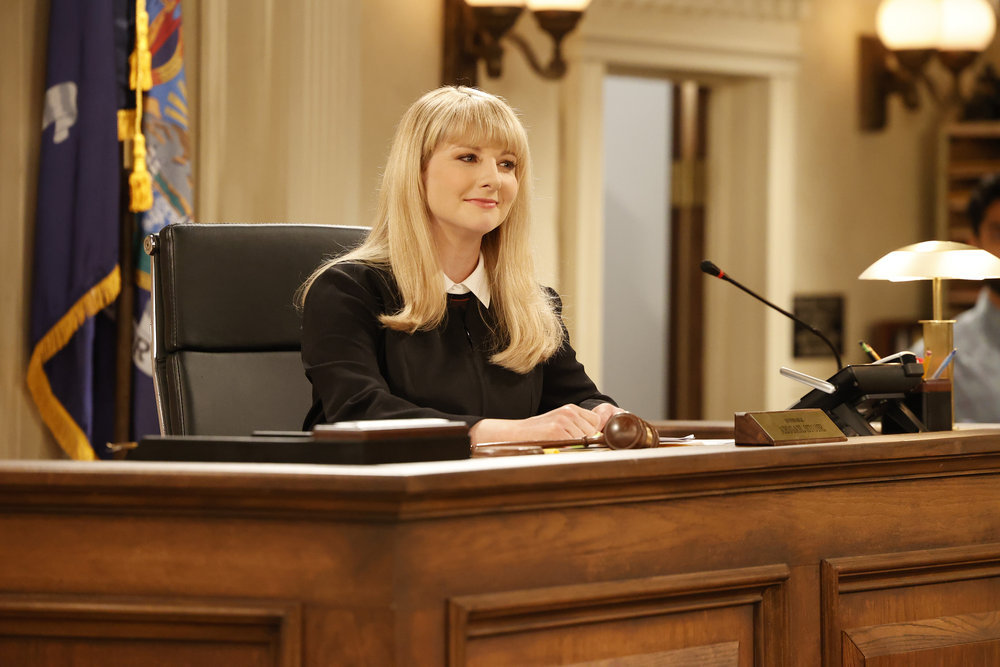 The Big Bang Theory's Melissa Rauch brings her comedic chops to Night Court where she stars as Abby Stone, a judge who believes a little too much in the justice system. She has all the optimism of a newbie who hasn't been downtrodden by humanity's dregs—and all the strength she learned from her late father, a celebrated and respected judge who made the original series sparkle. Abby picks up the gavel and presides over the night shift of an arraignment court in New York. Nighttime brings out all the strangest inhabitants and events and Abby has to put together a team willing enough to take them on. 
From grizzled veterans of the courtroom scene—shoutout to John Larroquette as the tired but fatherly defense attorney—to those who still want to make a difference (or can't quite admit they never will), the cynicism is strong and it's highlighted further by Abby's positivity in the face of it all. Night Court is a pretty standard office-meets-courtroom drama but the characters add the right amount of motley crew to the mix. It's got some funny one-liners and the cast bounces well off each other, making this a solid addition to the NBC sitcom lineup.
Watch Night Court on NBC tonight.
From NBC:
The eternally optimistic Abby Stone follows in the footsteps of her revered late father, Judge Harry Stone, as she takes on the challenge of overseeing the night shift of a Manhattan arraignment court.
–
That '90s Show
Season 1
Thurs Jan 19
On Netflix
That '90s Show hits Netflix on Thursday.
From Netflix:
It's 1995 and Leia Forman is desperate for some adventure in her life or at least a best friend who isn't her dad. When she arrives in Point Place to visit her grandparents, Red and Kitty, Leia finds what she's looking for right next door when she meets the dynamic and rebellious Gwen. With the help of Gwen's friends, including her lovable brother Nate, his smart, laser-focused girlfriend Nikki, the sarcastic and insightful Ozzie, and the charming Jay, Leia realizes adventure could happen there just like it did for her parents all those years ago. Excited to reinvent herself, she convinces her parents to let her stay for the summer. With a basement full of teens again, Kitty is happy the Forman house is now a home for a new generation and Red is, well…Red.
–
Bling Empire: New York
Season 1
Fri Jan 20
On Netflix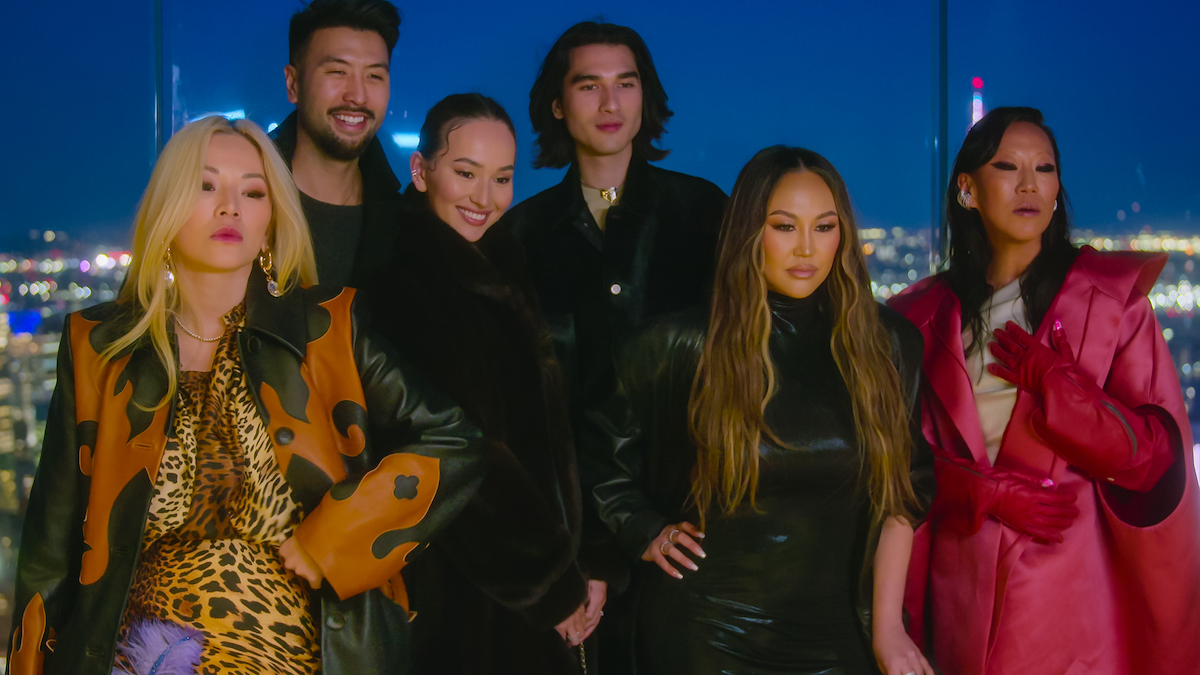 Y'all have really done it now—your binge-watch cravings for rich socialites & scandal has given Bling Empire a spin-off, taking us to New York for more drama than Broadway. In New York, money is measured in apartment locations and this wealthy group of friends will stop at nothing to ensure they're serving the best views of everything—fashion, skylines, and social media love. The city serves as a beautiful backdrop and really shows off how the elite class lives in ways the rest of us can only dream of. But that doesn't mean they don't have problems—they tackle their relationships head-on and don't settle for anything, which causes a lot of friction (and makes for addictive watching).
Stream Bling Empire: New York on Netflix on Friday.
From Netflix:
Meet a fresh group of wealthy, sophisticated and hilarious Asian-Americans from New York City, where the quality of real estate is measured by address, not acreage. Conversations are direct, not coded. And competition – for love, for money, and for power – is fierce. Billionaires, CEOs, and fashion icons – it's a city where you can be anything you want to be.
–
Bake Squad
Season 2
Fri Jan 20
On Netflix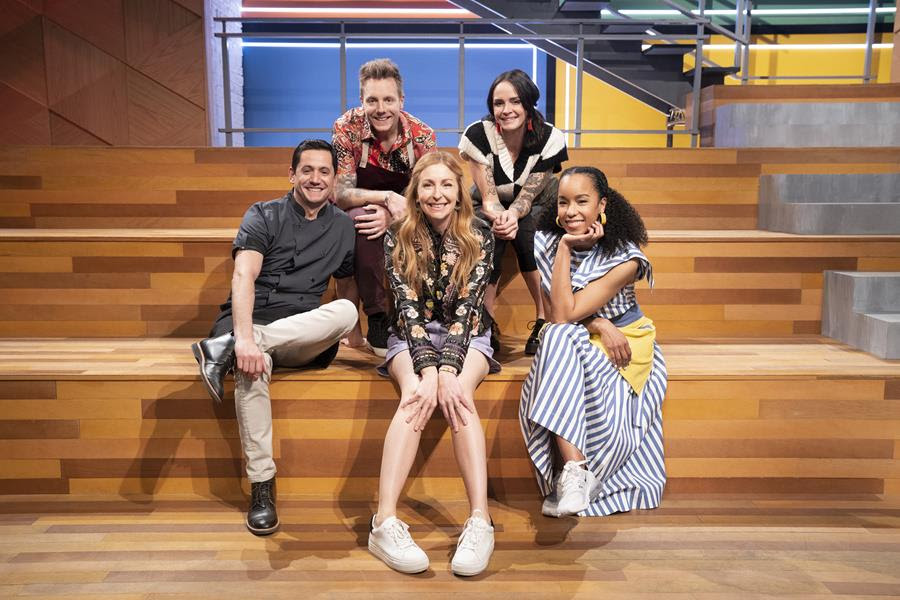 Your fave Bake Squad is back and ready to create some scrumptiously sweet treats. From weddings to birthdays to bar mitzvahs, the squad's imagination fuels the baking magic and ensures everyone is going to be talking about their creations. Not only do they push the boundaries of desserts and culinary science but they also make your mouth water over flavors you never thought would work together. And when it comes time for the reveals, you'll squeal along with them at the (sometimes literal) explosions of cakey goodness.
Bake Squad is back on Netflix on Friday.
From Netflix:
After baking up a storm in season one, all four original members of the Squad are back and hungry for more! The expert bakers elevate desserts with next-level ideas and epic execution, to create showstopping centerpieces for someone's extra special big day. Each brilliant member of the Bake Squad was personally selected by Milk Bar founder Christina Tosi, who built an empire on delicious cookie dough. With stunning sweet visuals and surprises at every turn, season two takes it up a level – from exploding cakes to a colossal cheesecake tower and an edible life-size piano. The bakers pull out all the stops and create desserts you can only dream of! 
–
The Legend of Vox Machina
Season 2
Fri Jan 20
On Prime Video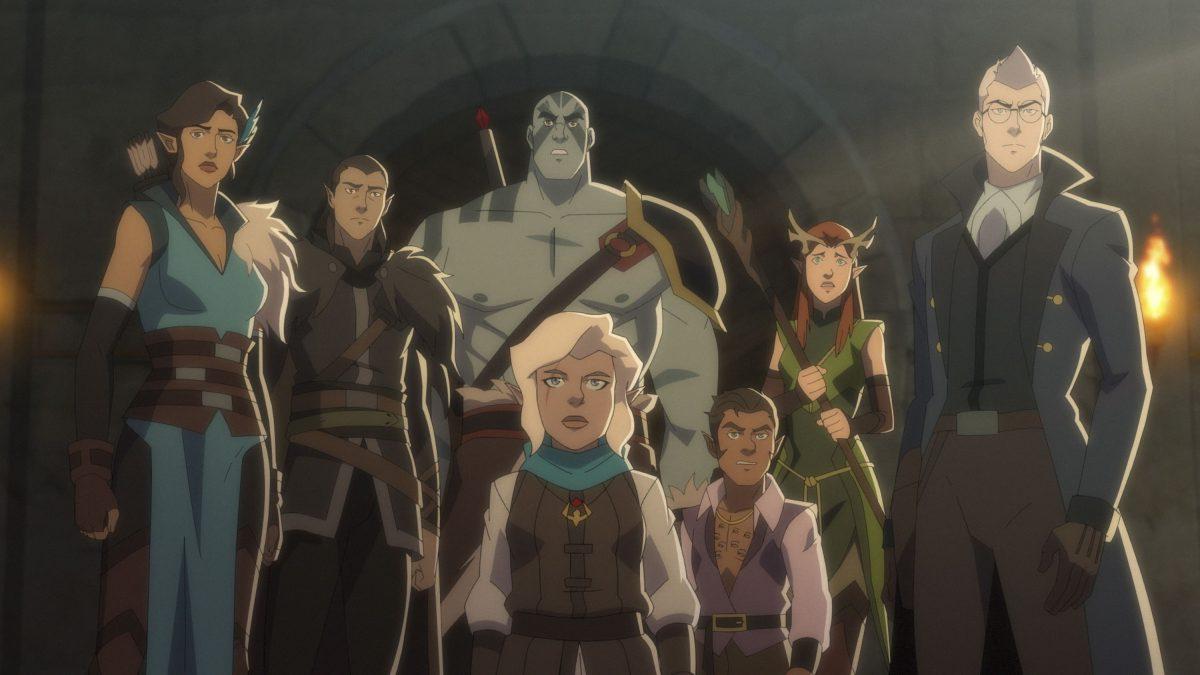 The Legend of Vox Machina is back for more monstrous adventures that prove there's no rest for the wicked or wondrous. Vox Machina is once again tasked with saving the world, this time from fearsome dragons who seek to burn everything they hold dear. The stakes are high and the rewards even higher (y'know, 'cause dragons tend to hoard gold, or so the legends say). S2 continues to be darkly funny, with a beating heart at its center that keeps this group of misfits stuck together like glue—whether they like it or not. And the dragons, man, the dragons are majestic to behold; the animation is top-notch and feels entirely dynamic, sucking you into its world for a magical fight of fantastical proportions. It won't be long before you're fired up and ready to grab your weapon of choice and join the crew once again. Game on!
The Legend of Vox Machina returns to Prime Video on Friday.
From Amazon:
After saving the realm from evil and destruction at the hands of the most terrifying power couple in Exandria, Vox Machina is faced with saving the world once again—this time, from a sinister group of dragons known as the Chroma Conclave.