This week: Cheer, Peacemaker, The Tragedy of Macbeth, After Life, The House, Sex Appeal
Cheer
Season 2
Wed Jan 12
On Netflix
Cheer returns to Netflix on Wednesday.
From Netflix:
The Emmy-winning breakout sensation is back and the stakes have never been higher. As Season 2 opens and the buzz around their newfound stardom threatens to alter the dynamic of Navarro Cheer, the team finds no amount of press frenzy could compare to the challenges they must face when COVID-19 upends the 2020 cheer season and a serious criminal accusation is levied at one of their teammates. Against that dramatic backdrop, the 9-episode season expands to showcase Navarro's fiercest rival: Trinity Valley Community College. As with the Navarro team, TVCC has a charismatic coach and breakout stars whose struggles, triumphs and stories extend far beyond the mat. As both teams push for the 2021 championship in Daytona, familiar faces take compelling detours and new contenders make a name for themselves.
–
Peacemaker
Season 1
Thurs Jan 13
On HBO Max
Peacemaker hits HBO Max on Thursday.
From HBO:
PEACEMAKER will explore the origins of the character that John Cena first portrayed in James Gunn's 2021 film, "The Suicide Squad" – a compellingly vainglorious man who believes in peace at any cost, no matter how many people he has to kill to get it.
–
The Tragedy of Macbeth
Fri Jan 14
On Apple TV+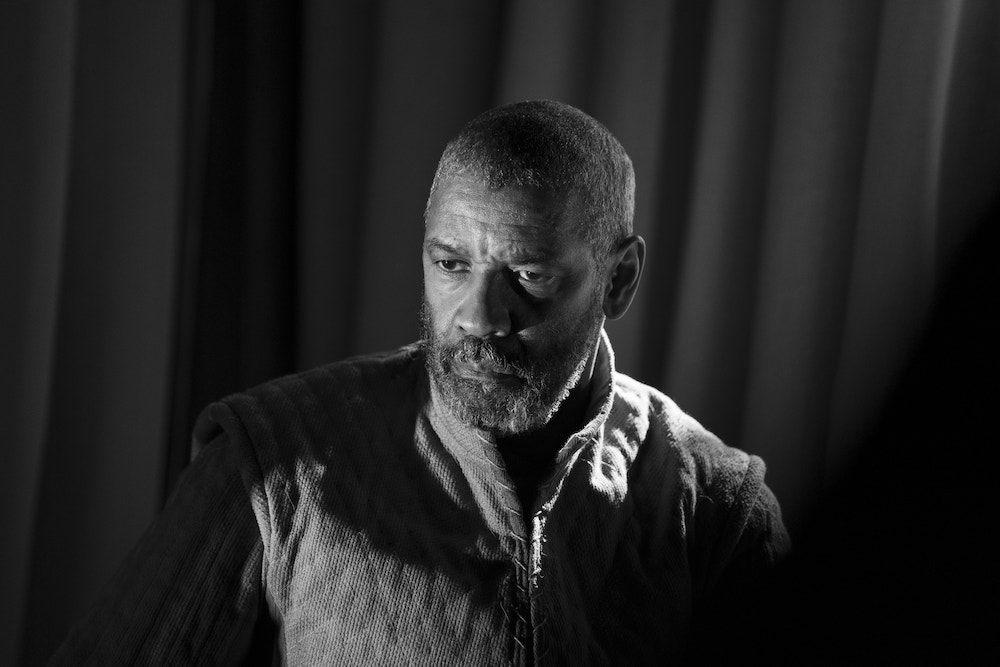 The Tragedy of Macbeth is held up by two things: the performances and the cinematography. It is clearly shot on a stage but the use of black and white, along with digital effects reminiscent of Robert Rodriguez's Sin City, gives the story a play-like feel. Also, it's interesting to see one of the Coen brothers do a solo adventure in filmmaking and it's a fine effort. You can see the influence of Throne of Blood along with a little of the Orson Welles effect. (read Julian Lytle's review)
Watch The Tragedy of Macbeth on Friday on Apple TV+.
From Apple:
Denzel Washington and Frances McDormand star in Joel Coen's bold and fierce adaptation; a tale of murder, madness, ambition and wrathful cunning.
–
After Life
Season 3
Fri Jan 14
On Netflix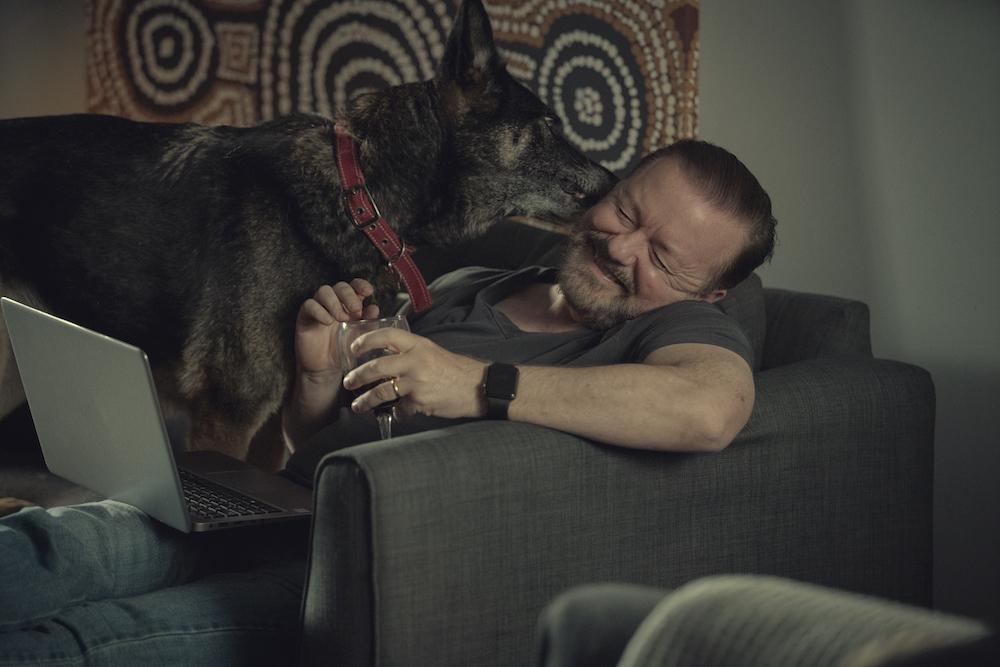 Healing is a long and often uneven journey. And After Life returns to show us that sometimes all we can manage are small steps. Tony (Ricky Gervais) still feels guilty about any attempt to move on from his wife, which means pushing away those who care most about him. After losing his father as well, his mental health suffers even more. Isolating is an understandable reaction—anyone who's lost someone will nod with the truth.
After Life opens up an often stigmatized conversation about grieving. The show emphasizes that there's no right way to feel and that struggling with your mental health is nothing to be ashamed of. It also recognizes that those around you are allowed to have struggles when offering help—and both sets of feelings are valid in different ways. After Life is a bittersweet yet endearing series that doesn't shy away from the many holes grief can leave behind. But what might be the biggest lesson in After Life is the different ways in which we all need each other—and how that's a good thing.
After Life returns to Netflix on Friday.
From Netflix:
After Life, the critically acclaimed comedy-drama created by and starring Ricky Gervais returns for its final series with six new episodes. Set in the small fictitious town of Tambury, the show follows Tony, a writer for the local newspaper whose life is upended after his wife dies from cancer. Whilst still struggling with immense grief for his wife, Tony starts to realise that making other people feel good is what can give him hope and a reason to live. After all, every end is a new beginning.
–
The House
Season 1
Fri Jan 14
On Netflix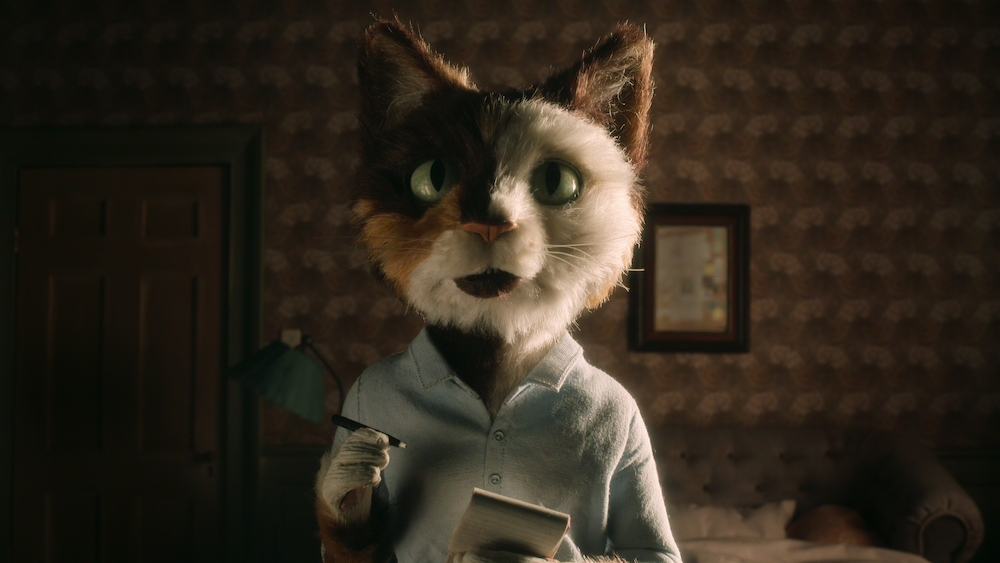 What is it about short stories that can leave you feeling all kinds of f#$!ed up? The House is an anthology of dark and surreal tales that all take place inside a home with a mind of its own. As different tenants move in, the stories become more and more twisted, starting off almost mundanely normal…until it's not. You never know quite where the stories will go, only that things are very off from the very beginning but you can't quite put your finger on it until it's too late. Through wonderfully crafted stop motion and sparing yet chilling use of score, The House builds tension until you can't tear your eyes away from the screen. Beware of being welcomed into The House—you might just get more than you bargained for…
Stream The House on Netflix on Friday.
From Netflix:
The House is an eccentric dark comedy about a house and the three surreal tales of the individuals who made it their home. An anthology directed by the leading voices in independent stop motion animation: Emma de Swaef and Marc Roels, Niki Lindroth von Bahr and Paloma Baeza and produced by Nexus Studios.
–
Sex Appeal
Fri Jan 14
On Hulu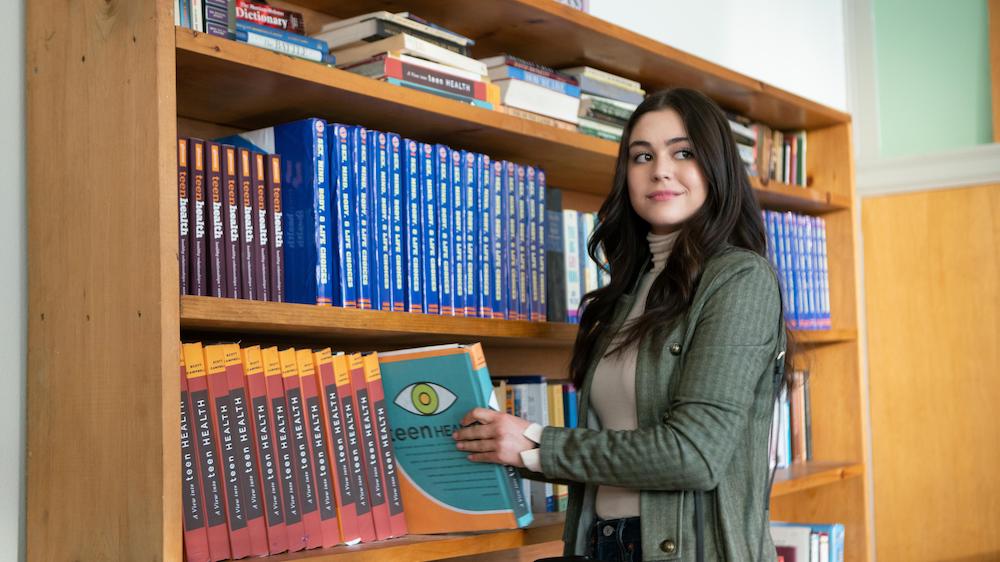 Avery (Mika Abdalla) is a type A, straight A kinda student. She's headed to MIT and ready to take on the world…until her long-distance boyfriend suggests they take the next step in their relationship. Yup, sex is a thing that, according to Hollywood, all nerds don't know how to score in (but the rest of us know is not true). So Avery decides to come up with the formula for good sex so she can blow her boyfriend's…mind (what were you thinking?). She decides to conduct an experiment with her best guy friend Larson (Jake Short), trying out the different bases and the different ways of hitting 'em…and to see how much sex and love are intertwined.
Sex Appeal is awkward and raunchy with strangely whimsical euphemisms for when teenage innocence meets sexual awakenings. It's like a cleaner (but still embarrassing) approach to the American Pie movies for a new generation. The film doesn't shame exploration but still shows a light-hearted side to it—and hey, you might learn a thing or two.
Sex Appeal hits Hulu on Friday.
From Hulu:
Avery Hansen-White doesn't do things she isn't excellent at. So when her long-distance boyfriend hints at wanting to take their relationship to the next level, she sets out to master her sexuality, employing her oldest friend, Larson, as a test subject. In this hilarious teen comedy, Avery's study results in the realization that there's more to sex, and love, than mechanics. Relationships require both head and heart.