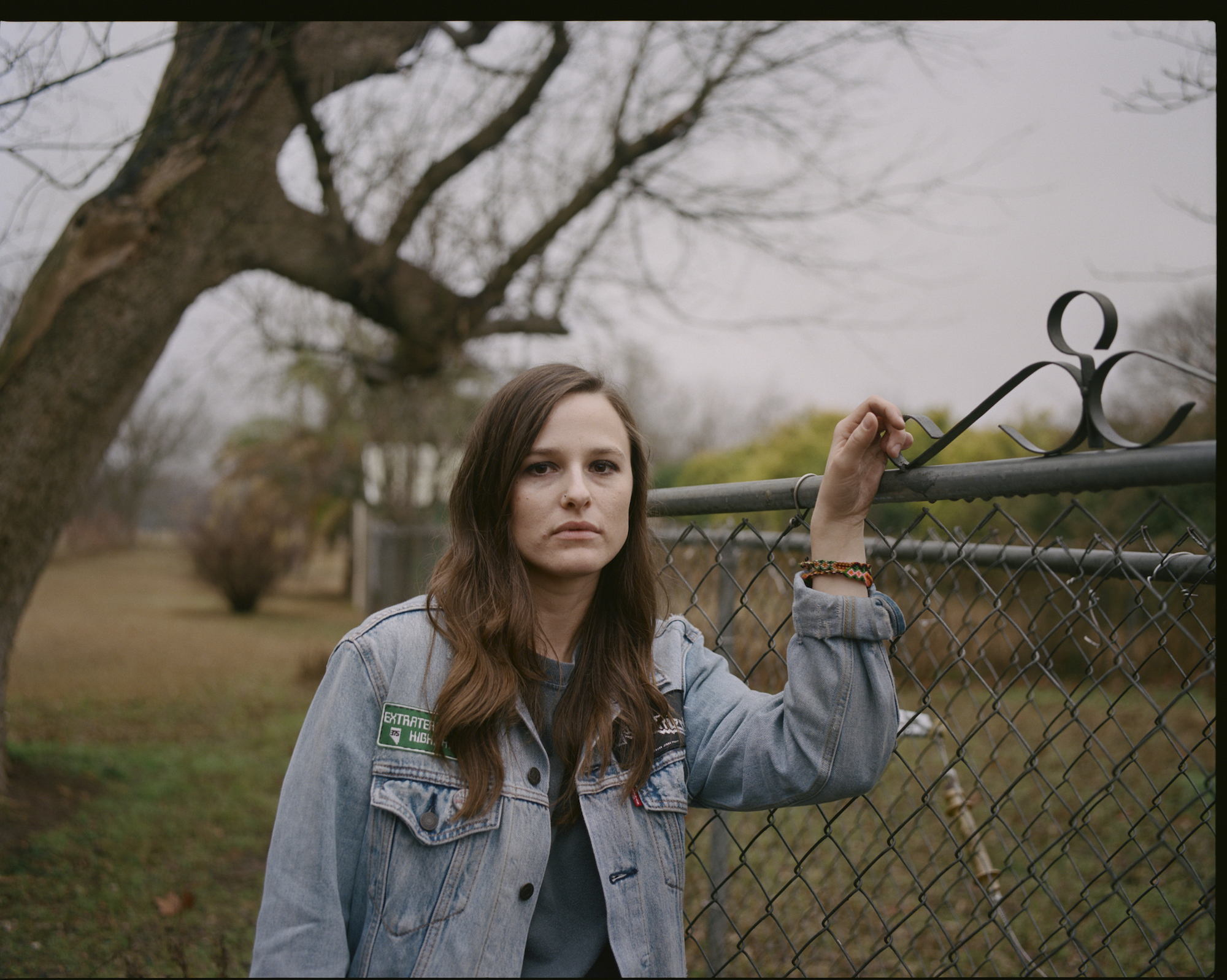 Photo credit: Beth Garrabrant
Hometown: Austin, Texas
Debut: 2014
Sonically: Anthems for sitting on the roof of your house (and stomping on the shingles)
Now playing on: idobi Radio
Take a trip through time and space to a new rocked-out dreamworld with our premiere of Emily Wolfe's new album Outlier.
"I've always wanted to figure out a way to defy genre and time," Emily says. From the opening track "No Man" you'll feel that refusal to be defined as the slinky bass and finger snaps gets you nodding your head. You'll be immediately pulled in but just when you think you've got it figured out, the solo rips through you like lightning. "Cover of Virtue" keeps up the pace, moving between decades and sounds with ease to create a sound entirely its own. "With Outlier, I wanted to make a record that could be considered timeless, and hold up for decades."
The album is sticky & sweet; the bass rings in your ears and the songs make their way into your brain 'til you're craving more. If "LA NY" and "Never Gonna Learn" don't get you yelling "hot damn, this slaps" are you sure your volume is turned up high enough? Emily says, "I opened myself up to new sonic possibilities from synths and drum samples, and put my focus on writing solid songs as opposed to improvised guitar riffs."
"Stepping outside of the blues-rock genre was freeing in many ways and I think I accomplished my goal in creating something that can stand the test of time."
The result is a record that makes your heart race as it runs through different influences and vibes—but it's still unmistakably hers. For every high and low and in between you've been feeling lately, Outlier will be right there with you. Tracks like "Vermillion Park" and "My Lungs Give Out" are the kind of songs you play when you think of the ones who make you smile most. But it's when she slows things down with songs like "Heavenly Hell" that you'll get swept up in the bittersweet emotions as Emily gently rocks her way into your heart.
"This record is a testament to my feeling as an outlier in a lot of aspects of my life, but on a positive note, it's also about being proud of that fact," Emily continues. Outlier is a new mission statement for anyone who's ever felt out of place—just being yourself and living the life you want is one of the best things you can do. So put Outlier on repeat and spend some time getting back in touch with your own outlier traits; if Emily Wolfe's new record is anything to go by, creating something that's true to who you are is pure gold.
Want more? Be sure read Emily's guest post for PRIDE Month.
—
The lyrics everyone will be singing
(and what they mean to Emily):
—
"No Man":
"Don't need no man to tell me how to work my machine"
–This shows the independence / boldness of the songs
—
"Cover of Virtue":
"Word on the street says that her heart beats to my time
But the rhythm ain't right for your stereotype"
–This is a nod to religion vs. LGBTQ community
—
"Death Row Kiss":
"Lights camera action on the hollywood strip
There you'll find the typical talk from their lips"
–This is a call out to my no bullshit POV
—
"Heavenly Hell":
"Feel the rollercoaster
Shake me til my walls come down"
–This is me opening up and breaking genre boundaries
—
Keep up with Emily Wolfe: