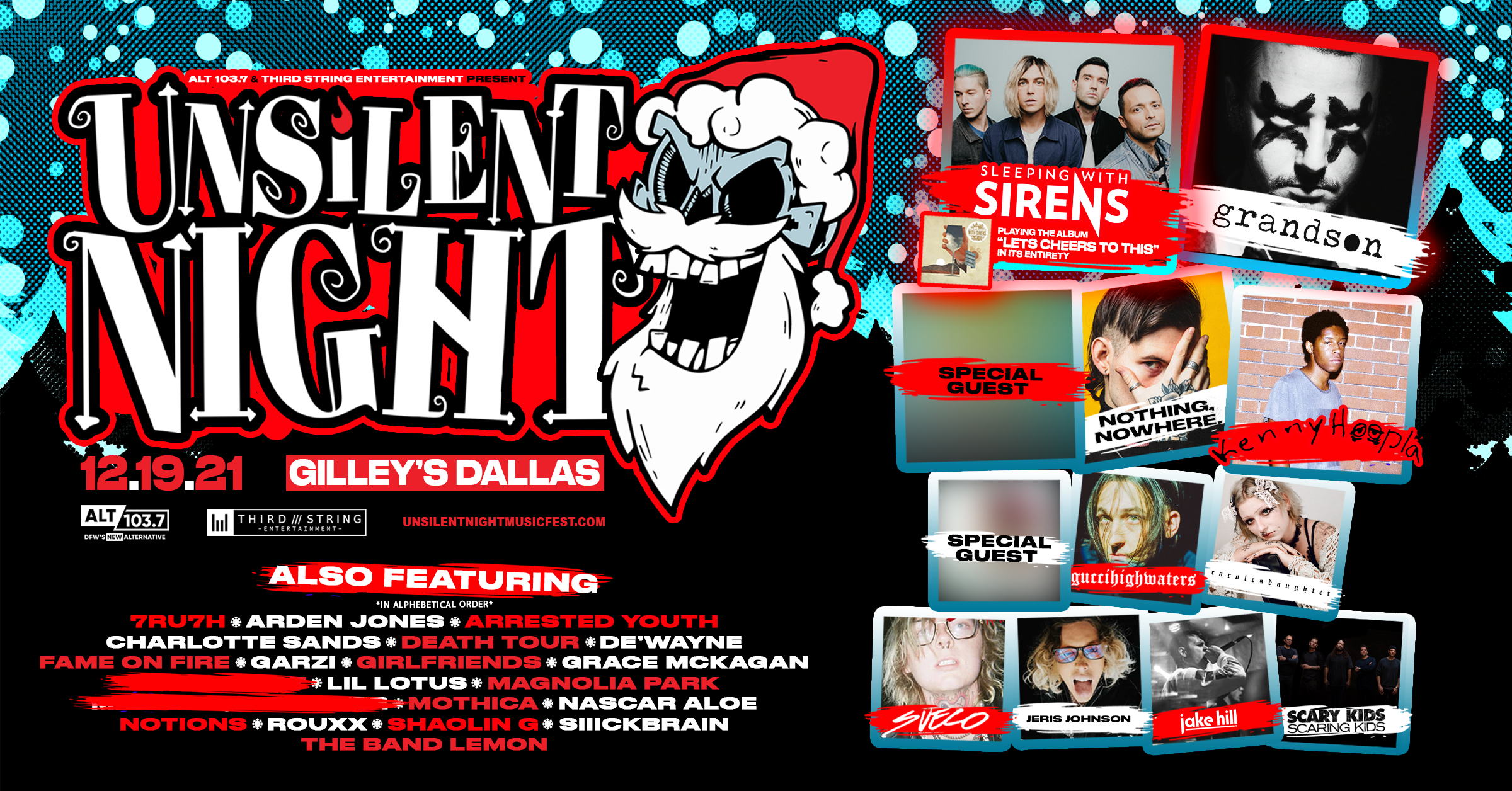 Live music being back is the best Christmas gift we could ask for. We must have been real good this year because Third String Entertainment and Alt 103.7 is giving us the Unsilent Night Music Festival on December 19th at Gilley's in Dallas, TX. Our favorite part? Fish is hosting the entire event! Have you ever wanted to sleigh the night away with Sleeping with Sirens or jingle all the way with Jeris Johnson? They'll be there along with a TON of your other favorites. Check out the lineup below!
Come out, listen to some sick music, get into the holiday spirit, and say hi to Fish! Tickets are on sale NOW so make sure to snag yours ASAP using the link below!
>>> Buy tickets here! <<<
Here's the lineup:
Sleeping with Sirens
Grandson
Nothing Nowhere
Kennyhoopla
Guccihighwaters
Carolesdaughter
Sueco
Jeris Johnson
Jake Hill
Scary Kids Scaring Kids
7ru7h
Arden Jones
Arrested Youth
Charlotte Sands
Death Tour
De'wayne
Fame on Fire
Garzi
Girlfriends
Grace Mckagan
Lil Lotus
Magnolia Park
Mothica
Nascar Aloe
Notions
Rouxx
Shaolin G
Siiickbrain
The Band Lemon
Follow Unsilent Night on their socials!: Twitter, Instagram, and Facebook.