by Maysa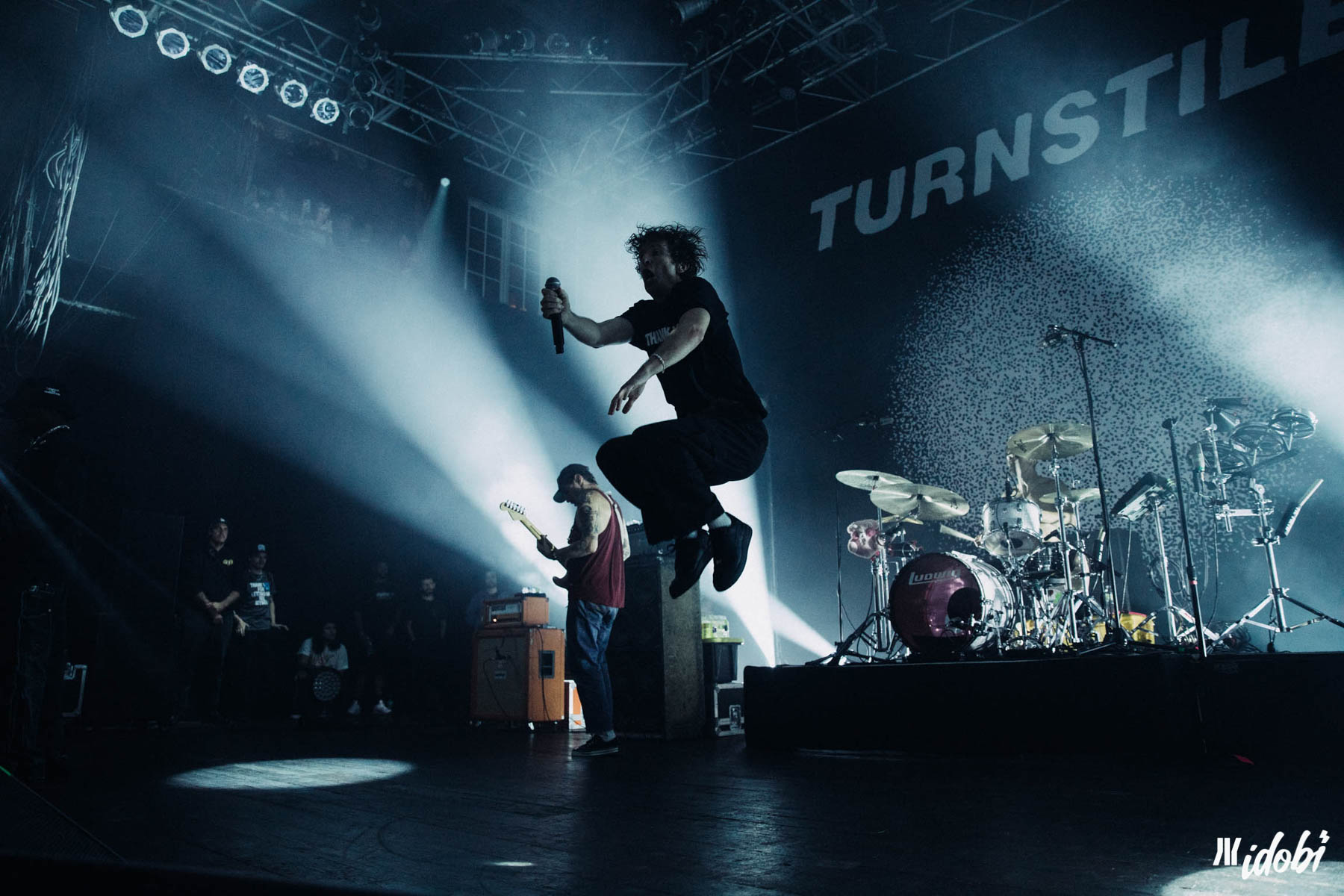 After many years of photographing and attending one too many concerts, the one that still stays fresh in my mind is Turnstile's sold-out Love Connection Tour at the House of Blues in Orlando, FL back in October 2022. I was a bit late to the game when it came to listening to their back-then latest album release Glow On—but as soon as I spinned it about a thousand times and the band dropped new tour dates, their Orlando show was the one I looked forward to attending all year. (And I was seeing Harry Styles before them…so that's saying a lot for me.) After scanning our tickets and immediately copping hoodies at their merch table, since they were known to sell out, I was set up in the photo pit until the band went on.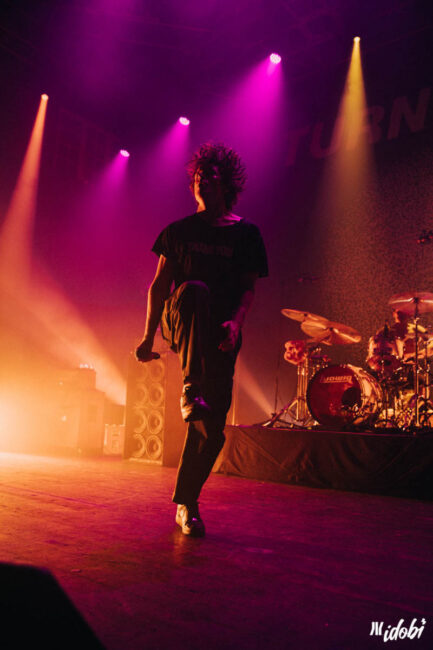 I already felt the adrenaline pumping when they teased the crowd with Whitney Houston's "I Wanna Dance With Somebody" until the lights shut down. The band started strumming and went straight into their song "Holiday" without missing a beat. Between Brendan Yates' high kicks, Franz Lyons' bass spins, and the crowd's chants, I was on a complete mental high while capturing some of my favorite shots I've ever taken.
By the time they were ending the show with "T.L.C." a slightly off-beat screaming crowd and I (no one to blame, at that point we were all mentally blacked out from sweat and adrenaline), I instantly knew that show would be embedded in my brain for life. The night ended with midnight pho with friends and intensely debating whether or not to travel for other dates (a quick look at my bank account instantly said "no."). After not attending many hardcore shows for quite some time due to pandemic and life reasons, I couldn't have asked for a better memorable show, that I can gush about for many years to come.
–Maysa
The Tour That Defined Me:
Turnstile – House of Blues (Orlando, FL) 2022