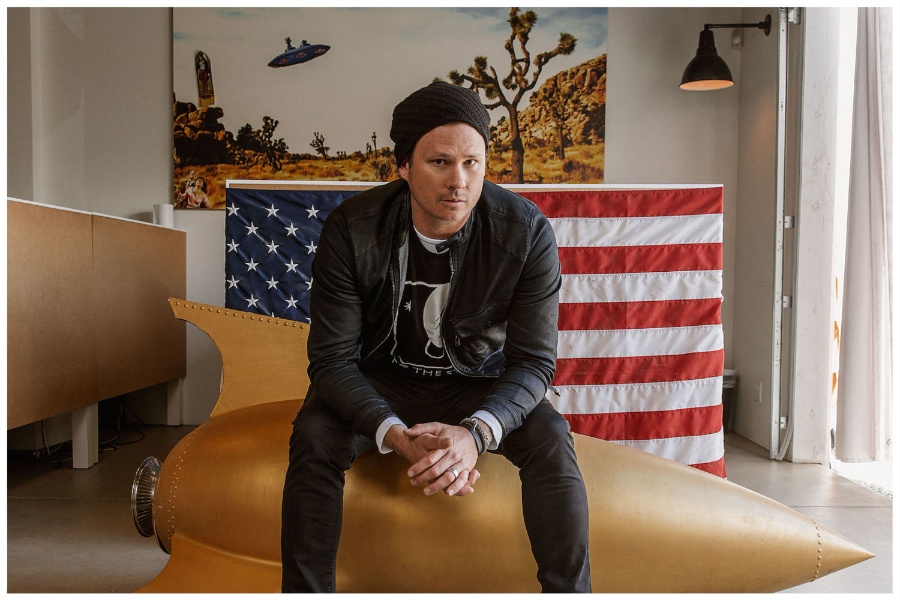 It's Tom DeLonge's world, and we're all just living it. The blink-182 frontman and alien aficionado is making waves with the announcement of his directorial debut. A new trailer for his feature film, 'Monsters Of California' was released today. Needless to say, we are at the edge of our seats.
Dropping via Screen Media on October 6, the movie centers on a high school student named Dallas who decides to uncover the cause of his father's death. As he goes on his journey, Dallas and his friends expose a government conspiracy that has been kept under wraps for years: proof that aliens exist. The mission becomes less about the main characters and more about the future of society as the human race faces the unexplainable.
Mixing serious action-packed scenes, teenage comic relief, and a quick glance at what appears to be an extra-terrestrial, Tom DeLonge's first feature film looks out of this world. The new trailer even features blink-182's 1999 song, "Alien's Exist." We've always known that Tom was right!
"The world will learn UFOs are real," the trailer reads in bright pink text.
While this is DeLonge's directorial debut, this is not his first time as part of a film production. In 2011, he produced and wrote the score for the science fiction film, 'Love.' The movie also involves a plot surrounding aliens. 'Love' follows a soldier who spends years of his life investigating a mysterious object reported by the government.
In addition to directing 'Monsters Of California,' DeLonge is a writer. Collaborating with Ian Miller and Ben Kull, the topic 'Monsters Of California' is no surprise to fans of the musician. Noted as a "champion of UFO research" and the founder of To The Stars, DeLonge has dedicated his life outside of music to fringe science. And now, as government whistleblowers continue to share more details as to the existence of extraterrestrial life, his passions are more relevant than ever.
"Whatever this turns out to be, it's how the universe is. You can't hide reality man," Dallas says ominously in the trailer.
The movie will be hitting theatres and streaming platforms on October 6, according to Rotten Tomatoes. Mark your calendars for the premiere of Tom DeLonge's 'Monsters Of California,' and stay tuned for more updates.