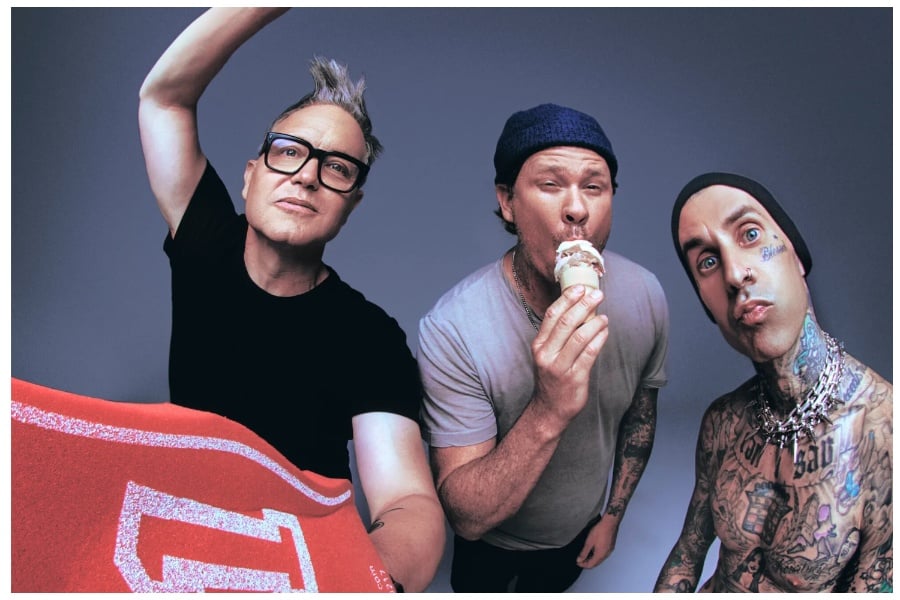 Can you imagine Tom DeLonge quitting music? It's a difficult thought to process, but the blink-182 co-vocalist considered turning in his microphone and guitar for good at one point. That is until he discovered that his former turned-current bandmate and long-term friend Mark Hoppus had been diagnosed with cancer in 2021. 
The band sat down with Apple Music 1's host and musical guru Zane Lowe to celebrate the news of their upcoming album, One More Time…. In a four-minute teaser of their conversation, DeLonge shares his emotions after hearing the news about Hoppus' diagnosis. 
"I remember telling my wife, 'I don't think I'm ever gonna play music again, I don't think I'm ever gonna tour again,'" he begins. "Until Mark told me he was sick, and then I was like, 'That was the only thing I wanna do.'"
Chemo was tough on Hoppus. The bassist admitted to Zane Lowe that cancer treatments "wrecked" his vocal cords. While Hoppus has been cancer-free since the latter half of 2021, his road to recovery made DeLonge rethink his decision to let music go. 
"When he told me he was sick, that's the gnarliest…like, nothing matters, really," DeLonge recalls.
Rekindling his drive and passion for playing music, DeLonge returned to blink-182 for the right reasons: to support Hoppus and share the kismet experience of creating art together again. And, in the process, to give fans the comeback they've been anxiously waiting for. 
"It wasn't about the fame or money or how big blink was or anything, it was like, 'You're gonna get through this shit, and we're gonna go dominate.'"
The blink-182 guys are no strangers to tragedy. Today marks the 15th anniversary of Travis Barker surviving the infamous 2008 plane crash he was involved in. After suffering an emergency during takeoff, the plane's tires burst, and the landing gear popped, causing it to spiral and catch on fire before plummeting to the ground. Although he managed to escape the plane, Barker spent 11 weeks in the hospital recovering from third-degree burns on 65% of his body. While it took 27 surgeries to heal his wounds, Barker struggled with his mental health and suicidal thoughts for years following the accident. It was a fucking nightmare, but Barker is a fighter, pulling through his previous drug addictions and learning to walk again. 
He credits his children for giving him the strength and support to move forward and his new wife, Kourtney Kardashian, for helping him overcome his fears. 
"With you, anything is possible," he writes in an Instagram post with Kardashian. Since 2021, the drummer has been on 30 flights with his sweetheart.
blink-182's personal and musical journeys prove that we all just gotta live life to the fullest while we can. ONE MORE TIME… will delve into the band's experiences, the good and the bad, and embrace the love and friendship that keeps them going—all through the power of pop-punk singalongs. 
The band's new record will drop on October 20. Mark your calendars and preorder the new album now. Whether you're a vinyl collector or loyal to Spotify, blink-182 has got you covered. 
You can check out the tracklisting and album art below!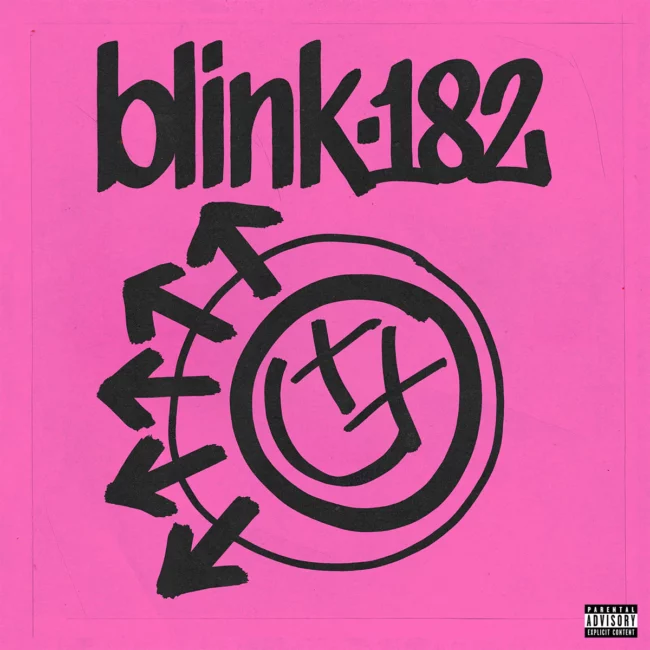 ONE MORE TIME… TRACKLISTING
1. ANTHEM PART 3
2. DANCE WITH ME
3. FELL IN LOVE
4. TERRIFIED
5. ONE MORE TIME
6. MORE THAN YOU KNOW
7. TURN THIS OFF!
8. WHEN WE WERE YOUNG
9. EDGING
10. YOU DON'T KNOW WHAT YOU'VE GOT
11. BLINK WAVE
12. BAD NEWS
13. HURT (INTERLUDE)
14. TURPENTINE
15. F*CK FACE
16. OTHER SIDE
17. CHILDHOOD