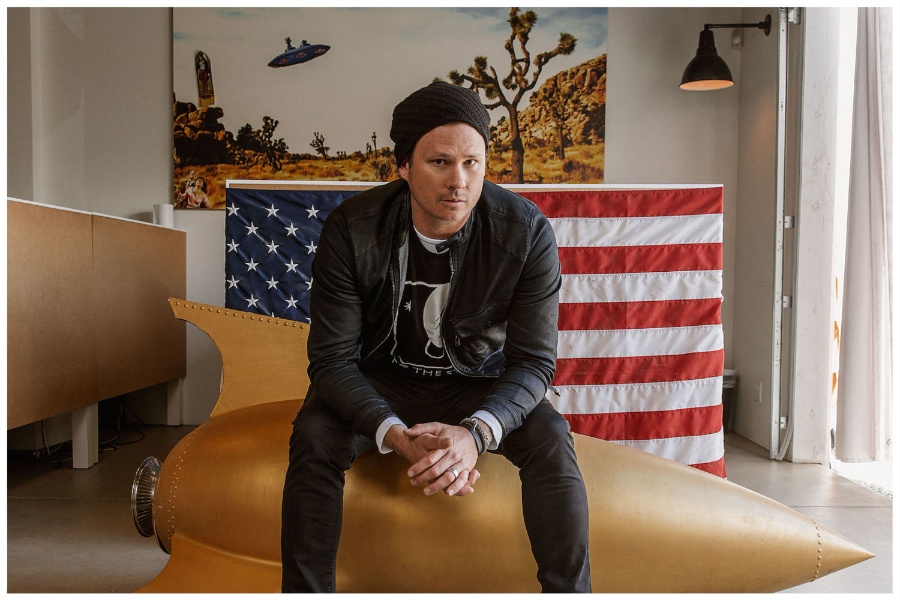 Tom DeLonge loves aliens so much that he wrote and produced an entire horror movie about them. The Monsters Of California trailer dropped in mid-September, but now, fans of the genre and of blink-182 are invited to watch the movie as it was intended: on the silver screen.
Arriving in theaters on October 6, lucky viewers can catch the film across the span of a few days in the following cities:
Newark, NJ
Los Angeles, CA
West Melbourne, FL
Lakeville, MN
Woodhaven, MI
Portage, IN
Monroe, WA
Middletown, DE
Cleveland, OH
Santa Rosa, CA
North Kansas City, MO
Fort Collins, CO
San Diego, CA
Check out your local movie theater listings in each location to find specific showing times. Make sure to grab your popcorn and some astronaut ice cream in the lobby. In a social media post, DeLonge notes that fans can check up on To The Stars' page to see if additional theaters are added to the roster.
Starring Richard Kind, Casper Van Dien, Camille Kostek and more, the movie focuses on the following: "After discovering research left behind by a missing government agent, Dallas Edwards and his misfit high school friends embark on a righteous and dangerous adventure to uncover a paranormal conspiracy in southern California that brings them face-to-face with some of the government's most guarded mysteries," according to a recent press release.
Check out the full trailer below.
For those who can't make it out to a theater, fear not! You can have your own intergalactic horror experience à la the "I Miss You" singer at home. October 6, prospective viewers can download Monsters Of California on Prime Video and Apple TV. Pre-orders are available now.
If you want to go the extra mile and show that you really believe in both aliens and DeLonge's vision, you can score some pretty rad Monsters Of California merch on To The Stars* right now.