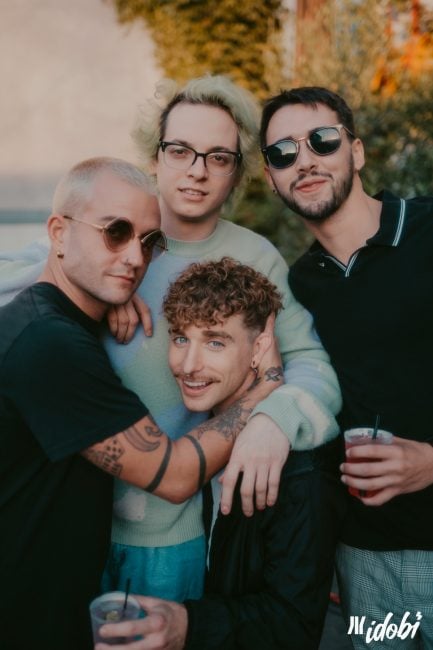 Monday was the perfect night for an outdoor party in Los Angeles. The weather was sitting perfectly in the 70s, the sun was glowing as it went down, and it was almost like the universe was just excited for The Wrecks' album release party as we were.
The party itself was everything that's good about LA. The Wrecks drew in a wide variety of people. You can often tell a lot about a band based on who loves them. If that's the case, then The Wrecks are the kind of people we want to be friends with. Partygoers were expressive and fun. We ate pizza and drank cocktails from a special menu, which included the drink "Sonder", named after the album. Everyone had an incredible time taking pictures at the photo booth, eating, and chatting. At any moment you could look around and think, "I'm so happy to be here in this city with these people."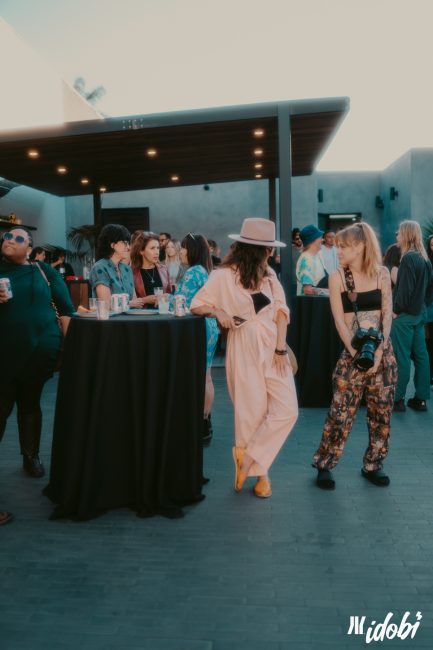 That's enough serotonin for any human being, but then the band took the stage. The main event did not disappoint, it took the "I'm so happy to be here" and turned it into "I'm so lucky to be here." The Wrecks gave us acoustic versions of some of the songs off the new album and if we weren't excited before (we were), we sure as hell are now.
The set was so intimate and energetic. Lead singer Nick Anderson talked to the crowd in between every song and made it feel like you were just hanging out with friends. The band made us laugh and you could feel their vulnerability through the music, which is exactly how it should be at a live show.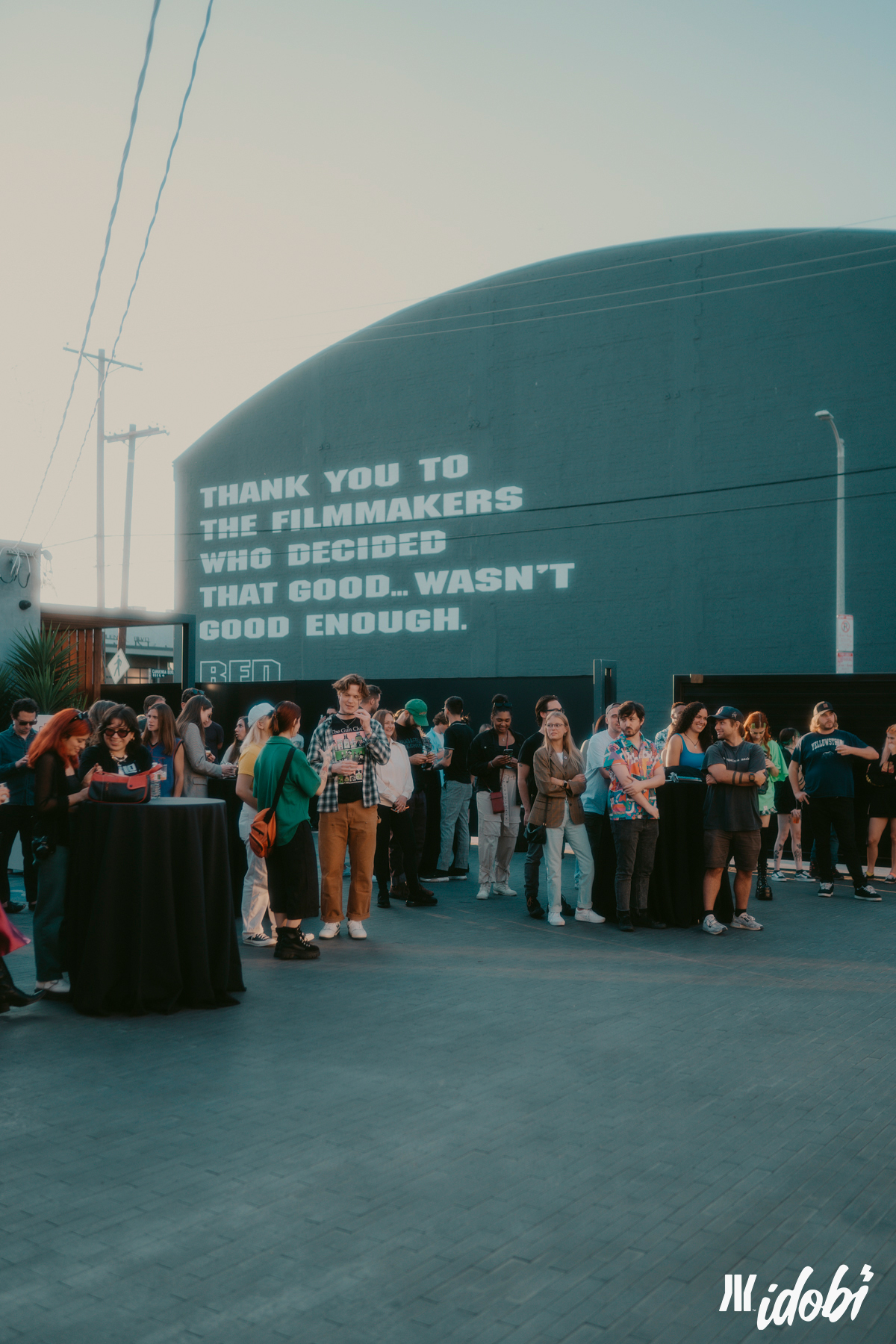 They started with their single "Where Are You Now" and it was just as good live as is when you're playing it on repeat in your car. We also got to hear the title track, "Sonder", which they admitted was strange to play acoustically. We loved it. If it packs that level of a punch acoustically, you are going to want to buckle up for the studio version.
After the set, The Wrecks streamed the whole album while we continued to hang out. The band came out and talked with everyone while the night wrapped up. It was the perfect vibe to release a brand new album.
Make sure you catch The Wrecks on tour. To check out when they'll be near you and snag tickets, click here!