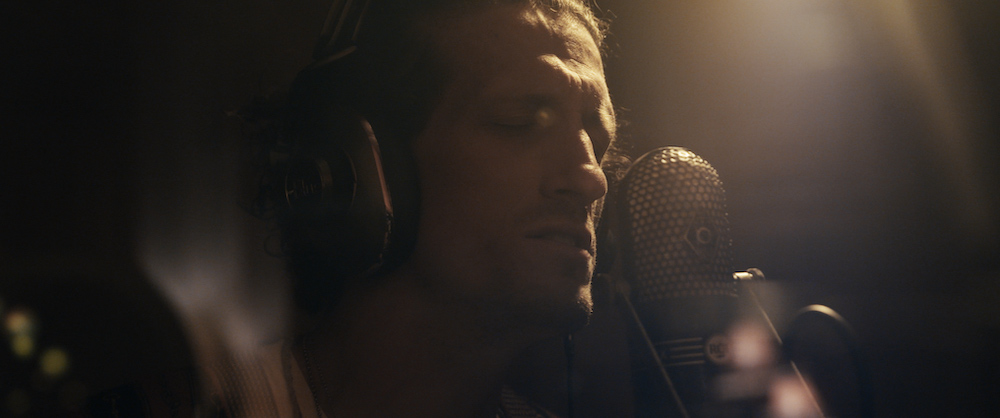 It's telling that one of Zack Feinberg's favorite live albums of all time is Live at Carnegie Hall by Bill Withers. It's an energetic album with a great band at the height of their talent, filled with fantastic well-written songs; especially apropos in the wake of the release of The Revivalists' Made in Muscle Shoals, Vol. 2.
If you haven't picked it up yet (and you should), it's a live-recorded version of six songs from Feinberg and the rest of the band's last studio album, Take Good Care, recorded at the legendary Muscle Shoals Sound Studio in Alabama.
"So the decision was kind of… we like to do live videos for the new material that comes out with each album. After Men Amongst Mountains, we sort of did a DIY approach and went into three residences in New Orleans, one of which was a studio, and just ran through songs live and put together videos of us recording the songs," Feinberg says. "The next time, we thought, 'well, let's just go to a place that's really special, really magical.' We're big fans of the stuff that has come out of Muscle Shoals, and it's not too far away, so we took a little pilgrimage over there for this concept."
If you'd asked me before the pandemic, I probably couldn't tell you why any band would want to do a live-recorded album, especially of material that had already been released in a studio version. Then I listened to a few records during that time, most notably 10 Years Gone by Deafheaven and Made in Muscle Shoals (the first volume), and I got it.
"We made a lot of use of the studio and didn't just run through our songs so much as reimagine them; to try to feel inspired in that room with that sound, and the result is the Made in Muscle Shoals sessions," Feinberg says. "It's raw. What you hear is how we played it."
The Revivalists are closing in on a decade and a half of material, so selecting which six songs to cut in the legendary studio could have been a challenge. Thankfully, the band had the first volume of Made in Muscle Shoals as a road map.
"We covered selections from Take Good Care that felt good, then reimagined them," Feinberg says. "On the album [the studio release of Take Good Care], there's more of a 'striving for perfection' kind of thing. You're doing layers, and you're not going for a fully live feeling every time. We're a pretty live-oriented band, so we're pretty organic sounding, relatively, compared to what else is going on in the 21st century musically."
Having seen The Revivalists live, I can confirm that the Made in Muscle Shoals sessions sound much more like the band you might see at Tipitina's in New Orleans or Red Rocks.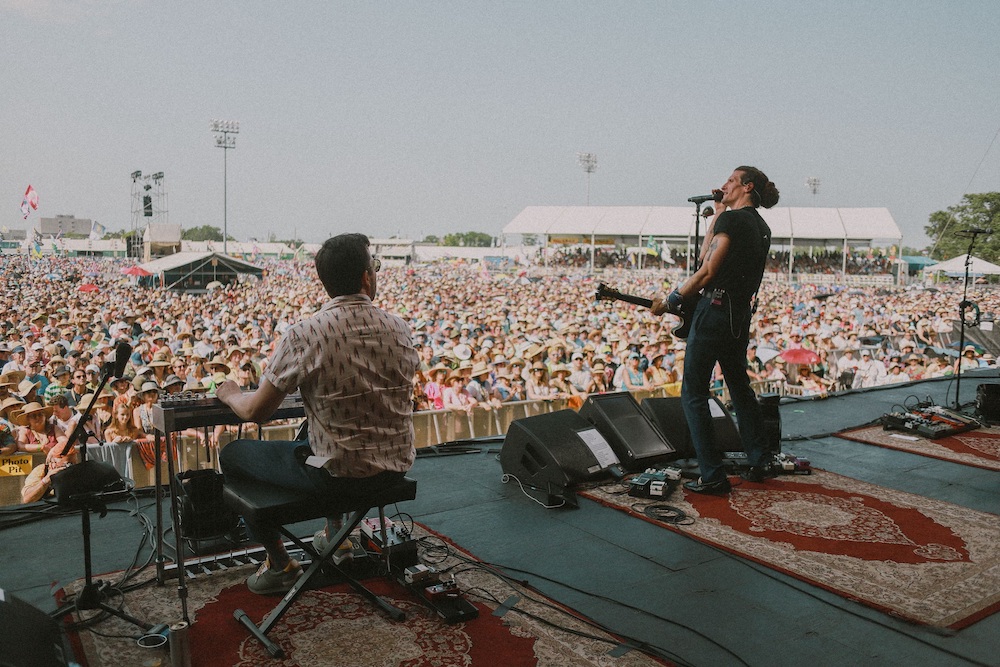 "On this particular project, it was almost completely live performances, which is how it generally would have been done in the 60s in Muscle Shoals; very little overdubs," Feinberg says. "And hearing the sound in that room, it was like, 'oh, yeah, this is it. It sort of pushed us in that direction more of music in that era and place."
As mentioned, The Revivalists are a great live band, which means they play a lot of shows. And as you play a song over and over again, it can evolve and change (ask anyone who's heard Sleep perform live). 
"There's just little things that have changed that only I would notice or that only a band member would notice," Feinberg says. "From the time that we recorded this from the way we do it live now, something subtle like I started using a different amp. And I can hear it. And I hear these recordings now, and I'm like 'oh, yeah, that's cool, I like that. That's still a good-sounding amp.' Or I play this part in a different fret position now, and I wish I was doing that then. Little things that you sort of, as you perform over and over and over again, you just sort of improve as you go."
Not to belabor the Live at Carnegie Hall comparison above, but that's what's so special about this recording. It's a great live band, with great in-the-moment energy, from a group that has really figured out these fantastic, well-written songs. Even if you've worn a groove in your copy of Take Good Care, there's something new to discover here; and if you're new to The Revivalists, both volumes of Made In Muscle Shoals are a great place to start (until you can see them live, of course).