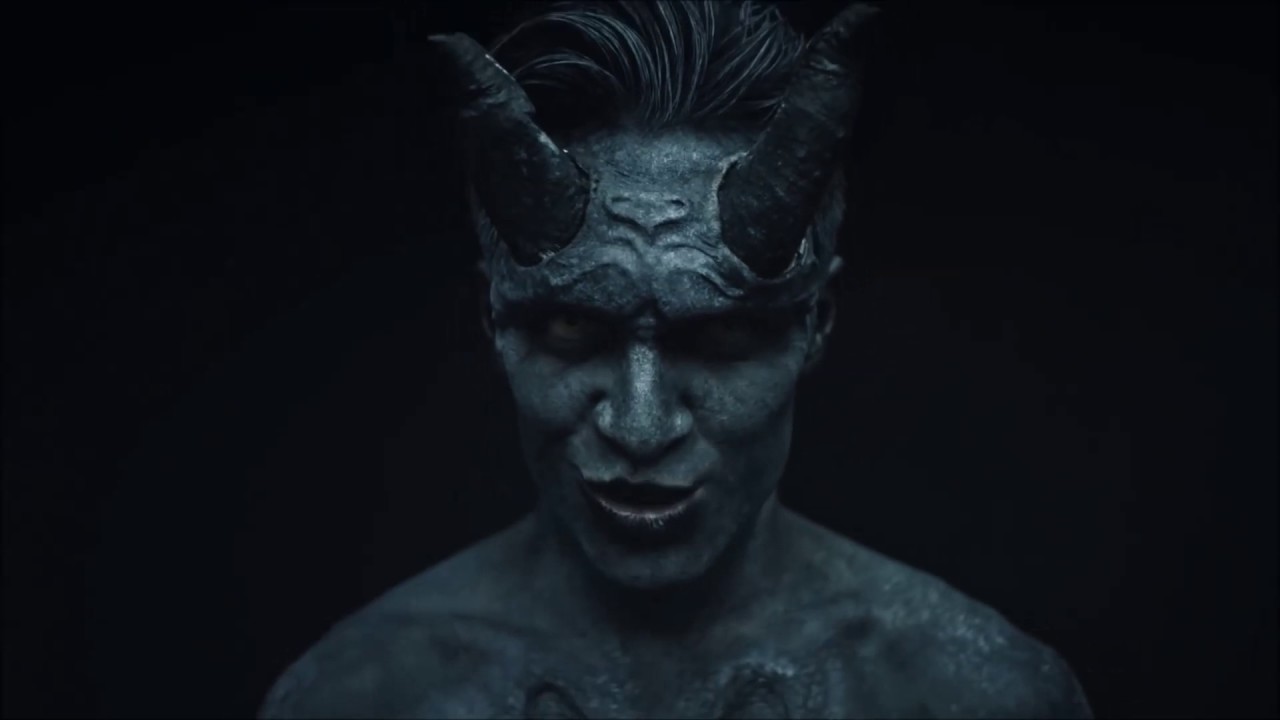 Even though music videos don't get as much love from television anymore, they're still essential to the music listening experience—maybe more now than ever. A good video will bring a song's emotions and lyrical content to life; sometimes it'll disregard the song entirely and become a separate work of art on its own. Either way, videos often times end with interesting results, especially for the bands who want to channel their inner Wes Craven, and bring out the creepiness in their visuals. Given that it's the Halloween season, let's check out some of the eeriest, creepiest, and, of course, bloodiest, music videos from your favorite bands.
Panic! at the Disco
– "Emperor's New Clothes"
You don't need to watch a Panic! At the Disco music video to know they've always had a flair for the dramatic but they displayed it in excess in the music video for "Emperor's New Clothes". Depicting frontman Brendon Urie crawling around a graveyard, he slowly transforms into a demon as he belts out one of the most eccentric songs in Panic!'s catalog. And what a beautiful demon he makes.
—
New Found Glory
– "Don't Let Her Pull You Down"
New Found Glory are huge movie buffs. Evident by their Outsiders-referenced Nothing Gold Can Stay album title, their two (and soon to be three) movie soundtrack cover records, and past music videos like "Happy Being Miserable" referencing Stand By Me. However, a couple of movie references in particular stand out—mostly due to their horror-driven content. "Don't Let Her Pull You Down" off 2009's Not Without a Fight unleashes the walking dead, as scantily-clad zombies attack the band before taking over the spotlight in a performance that would make the Thriller zombies jealous.
—
My Chemical Romance – "Helena"
Perhaps the Godfathers of creepy, My Chemical Romance knew how to build some serious eerie atmosphere with their music videos. The video for their hit, "Helena" hits the hardest in that regard, as it's simple in context but goes above and beyond in execution. At the funeral for a young girl, the deceased comes alive capping off a clip with excellent choreography, makeup, and costumes to make for one of MCR's many iconic videos.
—
30 Seconds to Mars – "The Kill"
One way to bring a scare factor to your music video is modeling it after one of the scariest horror movies ever made. For their song "The Kill", 30 Seconds to Mars paid homage to Stephen King's classic novel-turned-film, The Shining, recreating some scenes in the video that you'll also find in the movie. Given frontman Jared Leto's acting background, it makes sense their video treatments would take after something from the big screen—we should just consider ourselves lucky that it was The Shining…and not a re-imagining of his role from Urban Legend.
—
New Found Glory – "One More Round"
New Found Glory's "Don't Let Her Pull You Down" music video was just a warm-up. On 2014's "One More Round" the band made sure its visual packed a punch…and a chainsaw…and a lot of blunt-force objects. It's pretty dang disgusting and not for those who can't stand the sight of blood, but if you're looking for something to scratch that horror-itch, look no further.
—
Light Years
– "The Summer She Broke My Heart"
It's hard to focus on the actual video of Light Years' "The Summer She Broke My Heart" considering the song is such a jam, but what exists behind these addictive pop-punk riffs is a hilariously fun 'found footage' horror spoof. Between ghosts leaving 'blood-stained' genitalia drawings on mirrors to moving pictures on the wall, you've got every stereotype here that you'd find in a random horror flick on Netflix.
—
Blink-182 – "I Miss You"
Blink-182 enlisted music video director legend Jonas Akerlund to take over the clip for "I Miss You" and he was definitely the best one for the job. Taking influence from 1930's-style movies, the band performs the melancholic track immersed in a haunted house surrounded by ghosts in one of the most aesthetically-pleasing videos you'll come across.
—
Fall Out Boy
– "A Little Less Sixteen Candles,
A Little More Touch Me"
The music video for Fall Out Boy's "A Little Less Sixteen Candles, A Little More Touch Me" is bound to get you into the Halloween spirit—or just pretty pumped up in general. Not only does it feature the band as a team of vampire hunters, but you'll also find some rad cameos from the likes of The Academy Is… and Panic! At the Disco that'll hit (or bite?) you right in the feels.
—
Ice Nine Kills – "Thank God It's Friday"
In what may be one of the greatest song and video combos for a rock band in recent memory, Ice Nine Kills' Friday the 13th-themed track "Thank God It's Friday" is naturally accompanied with an outrageous video starring none other than the masked slasher himself: Jason Voorhees. Acting as more of a full-fledged short-film than a music video, the near-10 minute long clip depicts Jason ripping through those who get in his way while the band rips through the speakers with ear shattering riffs.