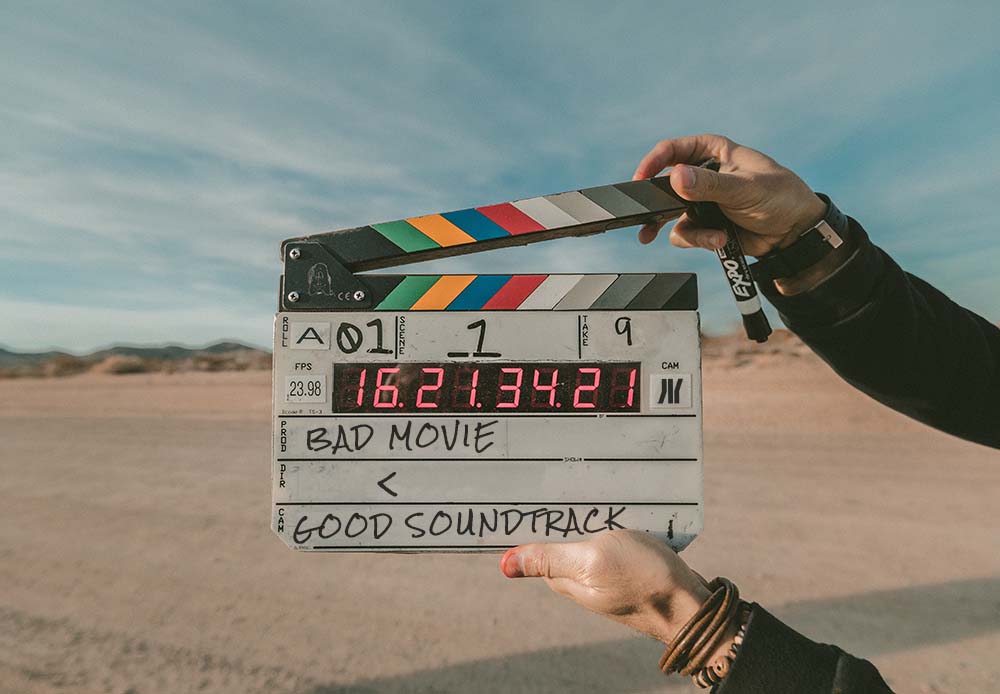 Ever seen a movie that wasn't worth the popcorn? You know the one: You cringe at the sheer mention of it…even when you secretly hate-watch it for no reason other than movie masochism. For music-lovers such as the idobi fam, sometimes the reason we watch bad movies is because the soundtrack is just that damn good. We can't help ourselves—from Fifty Shades to Suicide Squad, we ignore these movies exist outside of the songs that score them. So today our staff are focusing on the soundtracks that make the world a whole lot better than the films ever did.
Have one to add? Come @ us.
—
Fifty Shades of Grey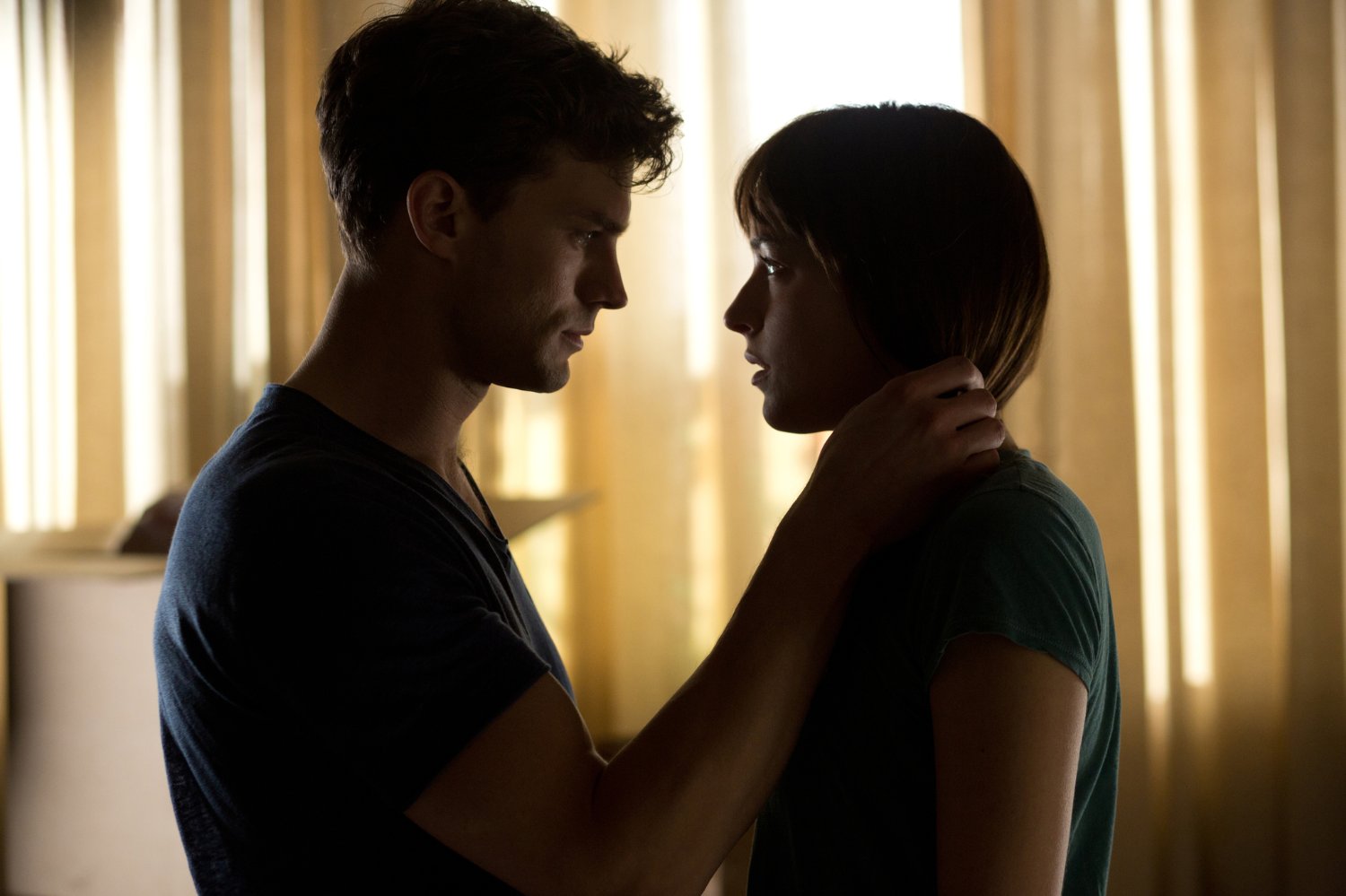 Photo: Chuck Zlotnick - © Universal Pictures
The question isn't whether Fifty Shades of Grey is a bad movie; the question is how do sequels keep happening? Darker, Freed. Seriously, why? We need to know. The only solace we have is in the smoking hot delights of the soundtracks. If The Weeknd's "Earned It" was any sexier we'd spontaneously burst into a lake of lusty lava. Honestly, you were whispering, "spank me, daddy" while he sang right? It's okay, everyone does it. Ellie Goulding comes through with "Love Me Like You Do" which is an anthem full of demand and desire and we're singing along, "what are you waiting for?" Later on the soundtrack, AWOLNATION sneaks up on us with their cover of Springsteen's "I'm On Fire". That is a statement of the obvious. We have been set ablaze and it is glorious. The other two soundtracks are just as good, serving up the likes of "I Don't Wanna Live Forever" by Zayn & Taylor Swift, and Nick & Nicki's "Bom Bidi Bom". We need a glass of iced tea just thinking about it. Maybe we should all pretend the movies never happened and invite a…um…friend over for a listening party. That's the real question. (Sherin Nicole)
—
Alice in Wonderland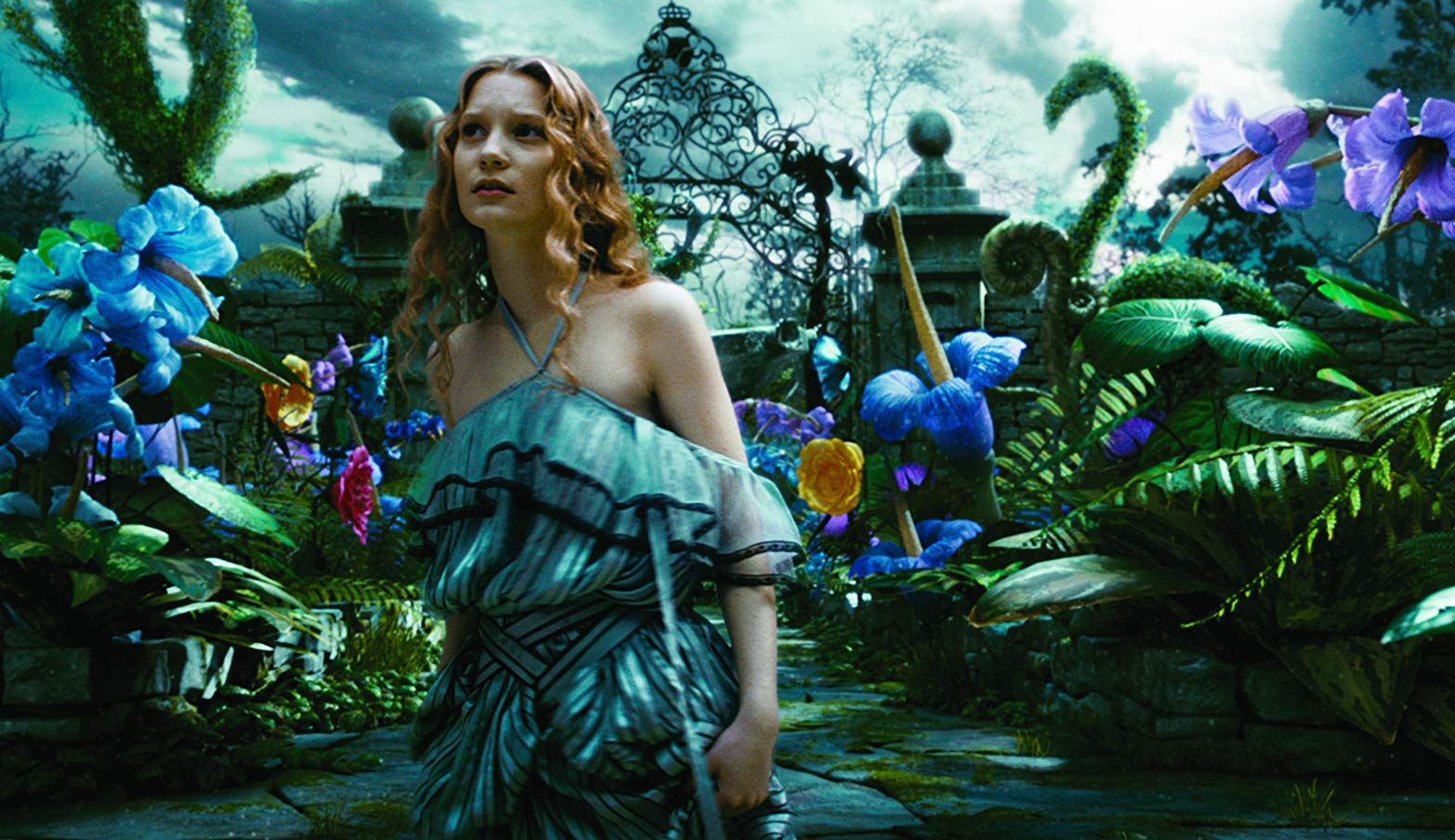 Photo: © Disney Enterprises, Inc.
Call me mad as a hatter if you want, but I genuinely like Tim Burton's Alice in Wonderland. I'm not a fan of Johnny Depp at all, but the rest of the cast is fantastic (Stephen Fry! Helena Bonham Carter! The late, great Alan Rickman!) and the idea of an older Alice is intriguing. Even better than the whimsical sets and elaborate costumes though is the soundtrack. But not the standard soundtrack; I'm talking the special edition Almost Alice album that came out in time for the movie's release. One listen will take you down the rabbit hole (aka memory lane) because this tracklist features so many of our scene's biggest names from 2010: The All-American Rejects, Avril Lavigne, Plain White T's, even a collab from Mark Hoppus and Pete Wentz. It's also the album that produced the number one song most likely to make me cry: All Time Low's incredible "Painting Flowers". It's a tea party for your ears—full of delightful little treats like Owl City's "The Technicolor Phase" and Family Force 5's "Topsy Turvy", which can be found on the deluxe edition. What's more, the soundtrack basically tells you the story of Alice's latest adventure, so you don't even have to watch the movie if it's not your cup of tea… I'll stop with the puns now.
(Sam Devotta)
—
ALL of the Twilight Movies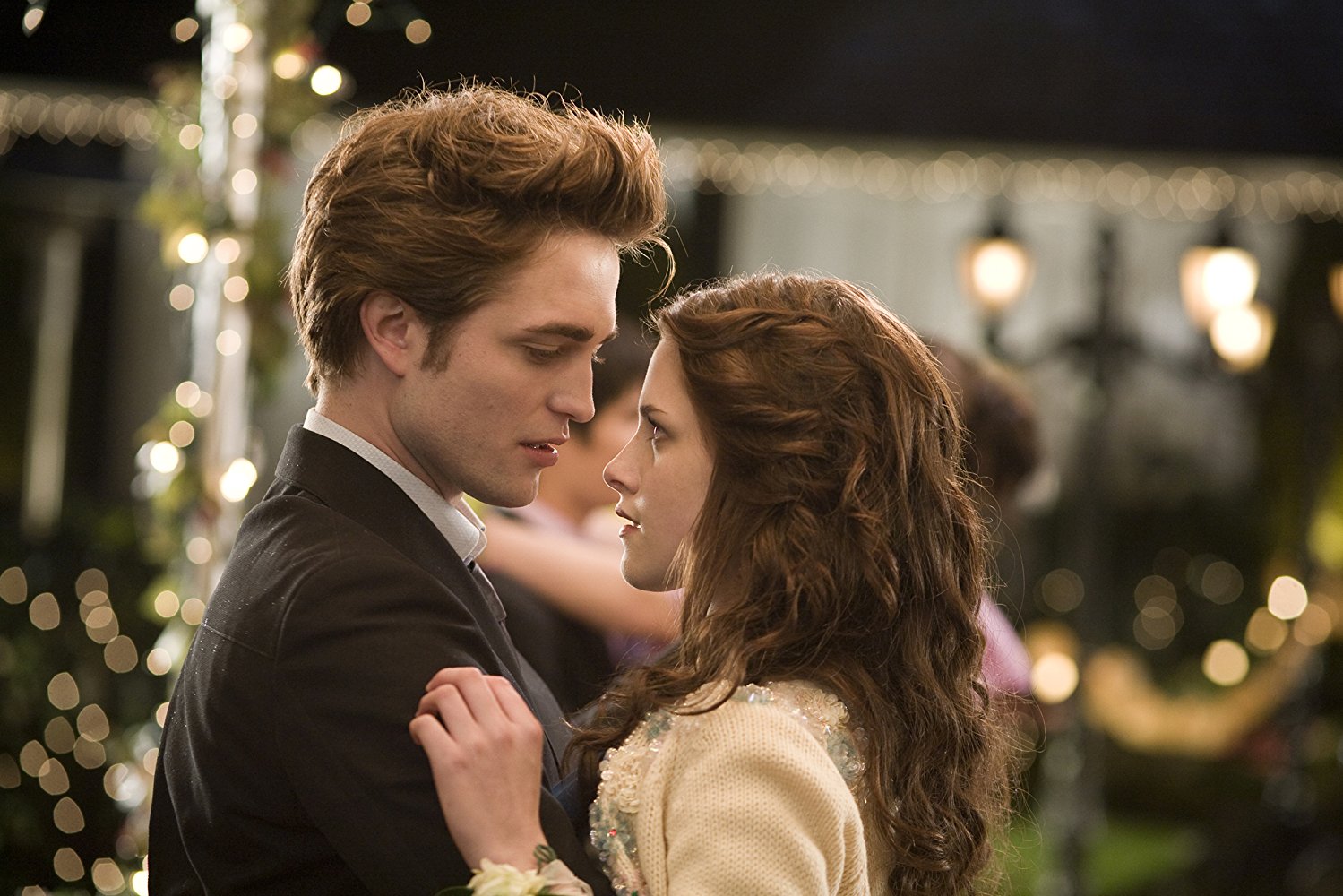 Photo: © 2008 Summit Entertainment
I watched the first Twilight movie. I didn't mean to, I think someone asked me to watch it with them. I didn't like it. No offense to fans of the franchise but WTF. The acting is horrible, the story while not a bad premise is poorly executed, and who wants to watch a girl with no personality hang out with supernatural beings? Not me that's who. I prefer my vampires and werewolves to be a little more hardcore and a little less emo. I didn't watch the sequels, none of them, and I won't apologize for my life choices. I do however appreciate the music. I mean, have you listened to the soundtracks? Bands and artists on just the first one include Muse, Paramore, and Linkin Park. New Moon features The Killers, Lykke Li, and Death Cab. Eclipse has Sia, The Black Keys, and Vampire Weekend. Breaking Dawn Part 1 has a Bruno Mars song and Part 2 includes songs from Passion Pit, Green Day, St. Vincent, and Ellie Goulding. This is just a partial list of the artists whose music far outshined any and all of the Twilight films, at least as far as I'm concerned. If sparkly vampires are your thing, that's cool. We can still hang out—but only while listening to the music from the films. (Cindy Tenicela)
—
(500) Days of Summer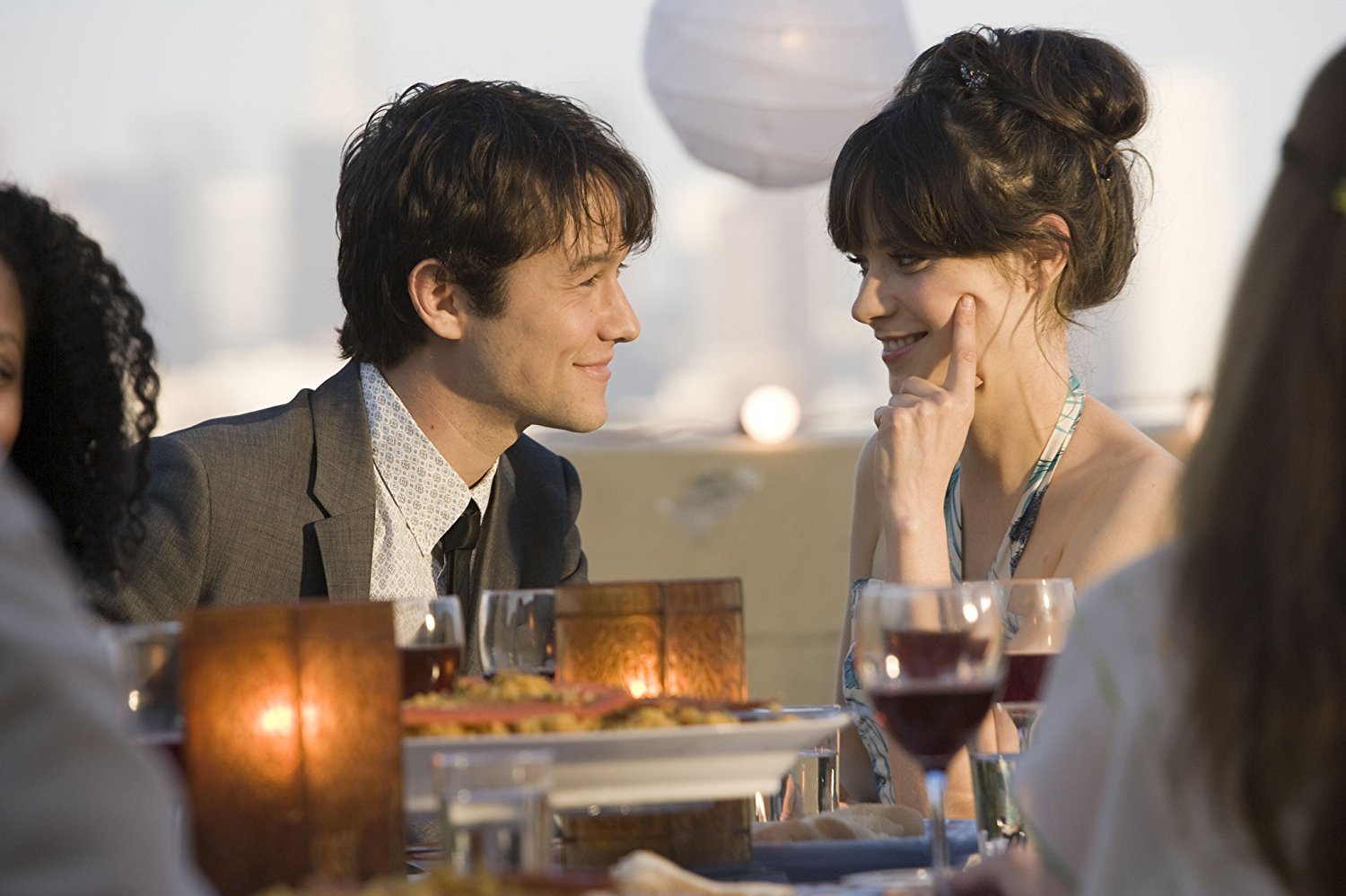 Photo: Fox Searchlight Pictures
A film is only as rich, as brilliant, as genuine as the soundtrack behind the story. Though a movie's plot can be quite compelling, the soundtrack has the potential to support or ruin it; the good news is this is not a two way street. The indie-turned-mega-hit (500) Days of Summer, staring the sweetly peculiar pair Zooey Deschanel and Joseph Gordon-Levitt, is a prime example of a storyline that is trumped by its soundtrack. So much so, that even though I haven't watched the movie in years, the official music has been added to a large chunk of my favorite playlists. (500) Days of Summer pokes fun at the classic boy-meets-manic-pixie-dream-girl archetype. It's praised for its depiction of a relationship through the male (hipster) lens. Don't get me wrong, that in itself is respectable! But despite its modest game-changing approach to modern relationships, the movie just does not compare to the music that follows protagonist Tom Hansen (Gordon-Levitt) through his trials and tribulations with Summer Finn (Deschanel). From the get-go, the film opens with Regina Spektor's "Us", a song that may or may not prompt me to stop the movie right there and listen to her discography instead. Contributions from indie favorites like Wolfmother, Hall & Oates, Feist, Mumm-Ra, and Temper Trap portray the perfect amount of quirky underground vibes fused with danceable riffs and catchy choruses. Much like the movie itself, this soundtrack finds a way to make you come back over and over again, pretending like you're only going to listen to one song until you find yourself in radio silence an hour later, having gone through the whole disc. The only difference is you'll be glad you did. (Sheila Walsh)
—
Suicide Squad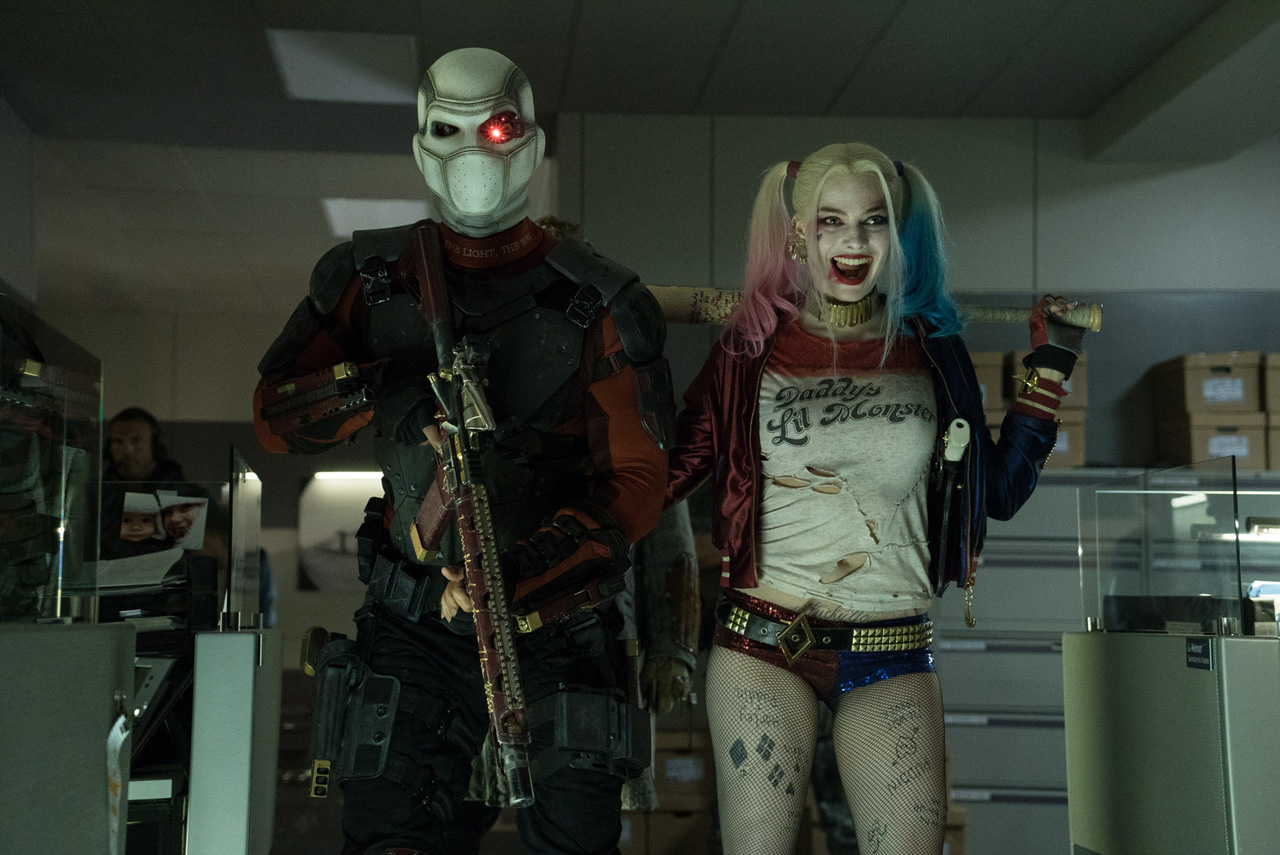 Photo: © 2016 Warner Bros. Entertainment Inc.
Suicide Squad had nothing but the best intentions…but unfortunately all it ended up having was no intention whatsoever. I don't hate it, per se, I just pretend it doesn't exist—as a film or as a part of the DCEU—so if you're looking for a breakdown on why this movie is so universally disliked, go look at the millions of Google results as to why. That being said, the one redeeming part of those two lost hours of my life is the soundtrack. The sheer range of artists is impressive: Skrillex to Grimes, Twenty One Pilots to Lil Wayne, the roster runs the gamut and captures a unifying badassery, in all its forms, that the film should have represented.
One listen to "Sucker For Pain" and you'll be ready to pick up a baseball bat, jump in a convertible, and roll through town like you own it. Yup, Imagine Dragons, Logic, Wiz Khalifa, Ty Dolla $ign, Lil Wayne, and X Ambassadors on one track? Sorry Marvel, this soundtrack is the most ambitious crossover in history. Mark Ronson & co's "Standing in the Rain" is a spiritually haunting experience, while Kehlani sets the world on fire with a knowing smile and the slow burn of "Gangsta". "Heathens" nearly broke the internet and caused everyone within hearing distance to spin TØP on repeat like their lives depended on it. And you haven't lived until you've heard Brendon Urie sing Queen—the boy was born for Bohemian Rhapsody. If there was one true team ready to save the world, it's the artists on the Suicide Squad soundtrack—just leave it up to them next time, yeah? (Alex Bear)
—
American Pie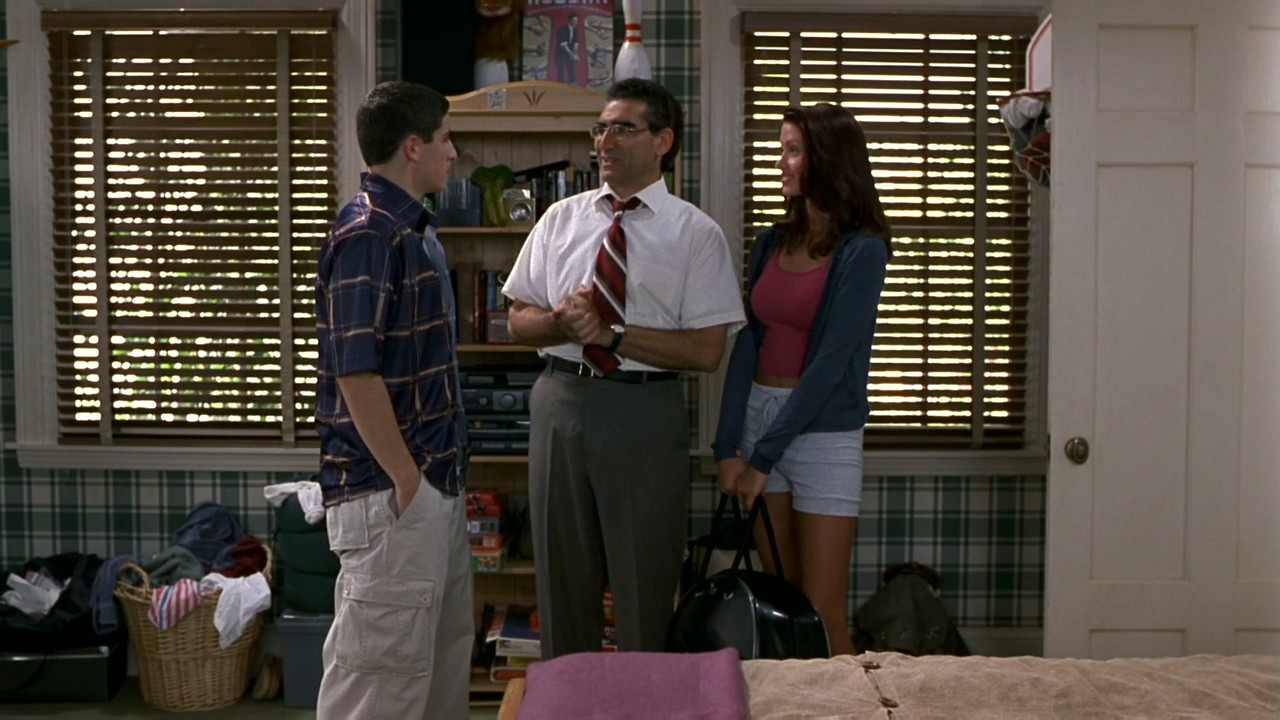 Photo: Universal
My choice for Bad Movie < Good Soundtrack is 1999's American Pie. The film, which focused on a group of teenagers exiting high school and searching to enter adulthood, is anything but funny, but more or less humiliating. It centers on the friend group of five teens on the hunt to lose their virginity, featuring pretty immature humor that doesn't represent what being a teenager is about. However, with the movie made in such a time when punk rock/pop punk were in the limelight, the only subject matter that redeems it is the soundtrack. Songs such as "New Girl" by Third Eye Blind, "Mutt" by Blink-182, "Vintage Queen" by Goldfinger, and "You Wanted More" by Tonic were all introduced into the movie. The soundtrack, which is one of the best for a late 90's film, is the only reason I'll NEVER change the channel when American Pie is on television. (John Aubert)
—
Jennifer's Body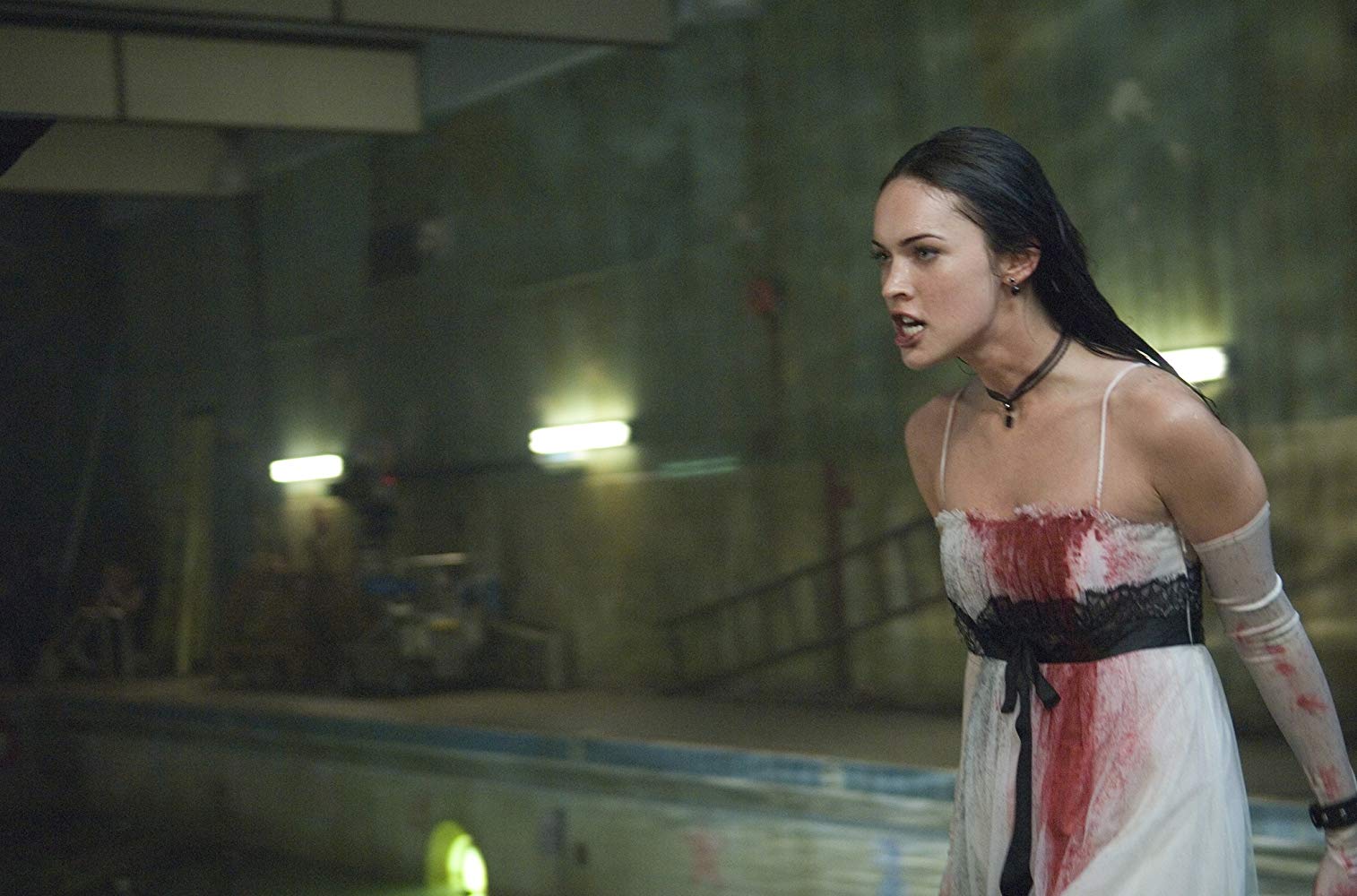 Photo: Doane Gregory - © TM & 2009 Twentieth Century Fox Film Corporation
I have a theory that Jennifer's Body was made just to be included in this list. If that's not true I really don't want to know why it was made. With predictable plot points, actors that look way older than their high school characters, and plenty of faux terror, it's 100% the film you won't ever admit to watching (twice). But if you do get caught you can always blame it on the soundtrack. From Panic! At The Disco to All Time Low, it's basically like a playlist you made back when making mixed CDs was still a thing. Today the Jennifer's Body soundtrack could be given out as a crash course to pop punk music from 2009. Hayley Williams is there and Cobra Starship too and you can practically hear the chunky blonde highlights and gummy bracelets. So dive into the lame ass "black magic" of Jennifer's Body for the bops and the beats, I won't tell. (Emillie Marvel)