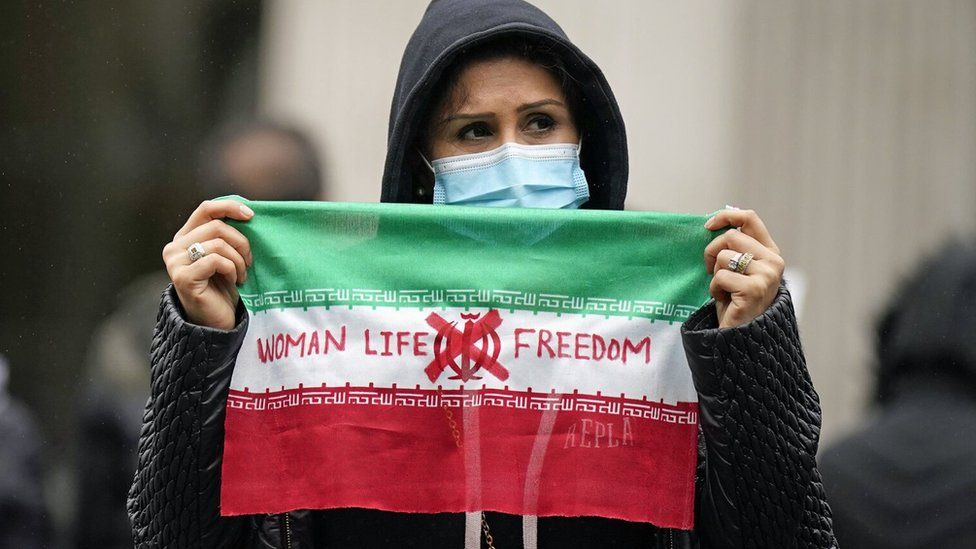 Women in Iran have been protesting for their rights over the last several months. The protests were sparked by the death of Mahsa Amini who was killed by "morality police" for not wearing her hijab in an "acceptable" way. Spotify has now shown their support by creating a "Woman of Iran" playlist. The artists in the playlist are Iranian musicians and singers. Two of which are Shervin Hajipour and Toomaj Salehi, who have actually been arrested for releasing music that showed support for the protest. Hajipour has been released and has actually been nominated for a Grammy. However, Salehi is still in custody and risks facing the death penalty.
The creator of the playlist, Leila Kashfi posted on her Instagram, "The first concert I worked was a show my mom produced to highlight Iranian music, dance, and poetry in Los Angeles in 2007. At that age, I couldn't fully grasp the importance of giving those artists a platform, and how cathartic it was for our community to attend these performances while continuously navigating a conflicted relationship with Iran. For decades, the Islamic Republic has forced Iranians to suppress the beauty of Persian culture – a culture founded thousands of years ago in music, dance, romance, & tolerance. The IR targets artists because music fuels revolution."
We encourage you to listen to the playlist and let it be a way to remind yourself of what's happening on the other side of the world. Don't let those voices be silenced. We also hope that this can be a reminder that you have talents and interests that can help bigger causes. A love and talent for music could support people who need your help. Listen to the playlist below!