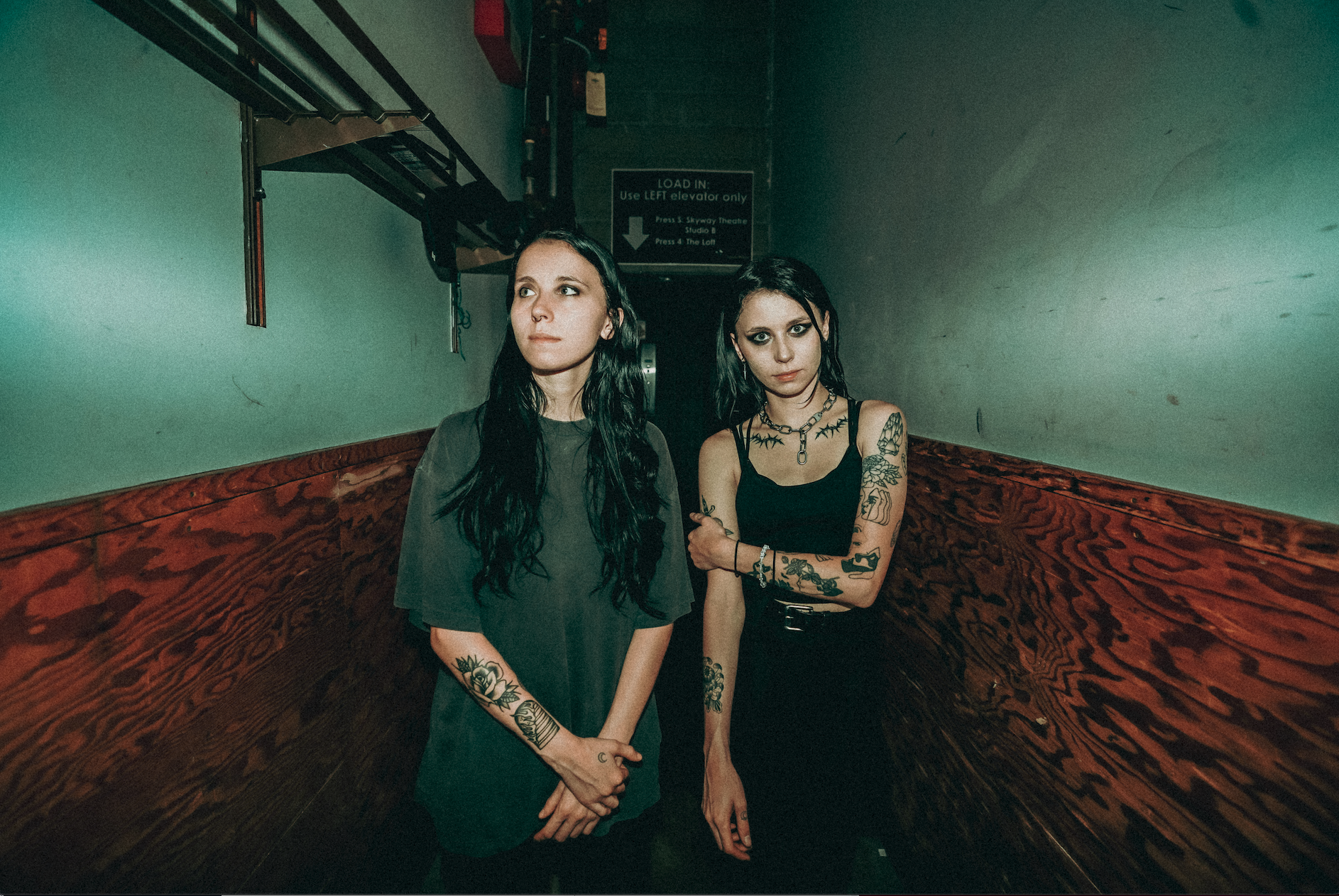 Your favorite mall goth, twin sibling duo Softcult is back with an ethereal new track "Haunt You Still" with a music video to pair.
The song follows up their March release, the see you in the dark EP, which features "Someone2Me," "Dress" and more tracks infused with classic industrial rock, grunge sonics and thoughtful, poignant, social justice lyrics.
Check out Softcult's "Haunt You Still" below featuring a delicious dose of shoegaze sounds and reflective lyrics.
"Haunt You Still" serves as a unique vision of the past, one where duo Mercedes and Phoenix Arn-Horn take accountability.
"Maybe it's a defense mechanism, but we tend to demonize the people we once held close once they're out of our lives, and it's not always warranted. It's a reactive way of protecting ourselves," the band says. "This song is an acknowledgment that when things don't work out between two people, it's not always one sole person in the wrong. Looking back on our past, we have to reflect on the parts we've played and the damage we may have unpurposefully left behind. When those people think of us, do they look back fondly or has the chapter of their lives where we appeared become a painful memory?"
Softcult just recently wrapped their North American leg of tour supporting Movements, Mannequin Pussy, and Heart to Gold. Now, the duo are supporting Movements as they headline UK and European venues alongside Webbed Wing. Check out the full list of dates below and grab your tickets here.
Tour Dates:
Nov. 14—Wiesbaden, Germany @ Kesselhaus
Nov. 15—Munich, Germany @ Hansa 39
Nov. 17—Hamburg, Germany @ Nochtspeicher
Nov. 18—Cologne, Germany @ Gebäude 9
Nov. 20—Eindhoven, Netherlands @ Dynamo
Nov. 22—Southampton @ The Loft
Nov. 23—Leeds, United Kingdom @ Project House
Nov. 24—Manchester, United Kingdom @ Club Academy
Nov. 26—Glasgow, United Kingdom @ G2
Nov. 27—Birmingham, United Kingdom @ The Asylum
Nov. 28—Bristol, United Kingdom @ Lost Horizon
Nov. 30—London, United Kingdom @ Electric Ballroom