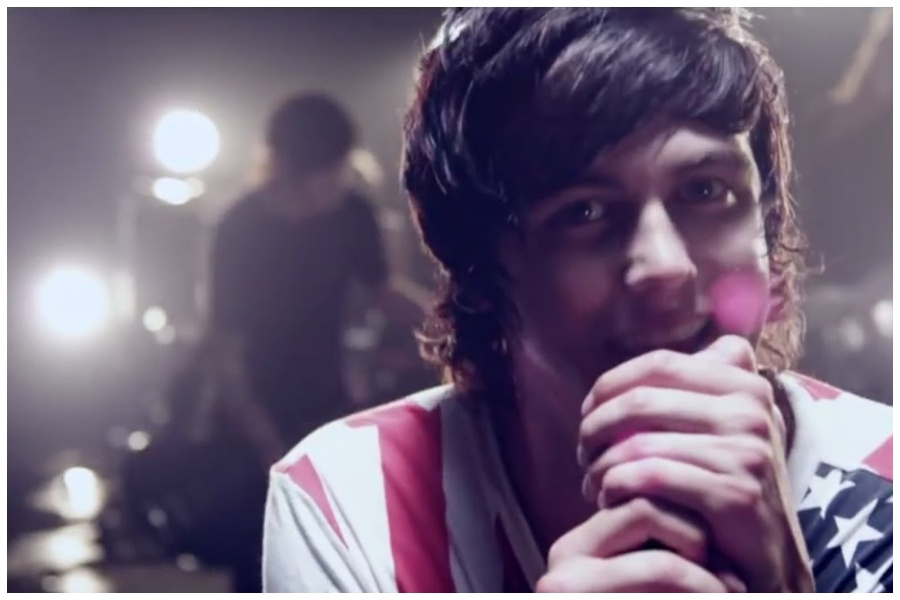 Earlier this month, Sleeping With Sirens commemorated the 12-year anniversary of their highly acclaimed sophomore album, Let's Cheers To This. The album, which features standout tracks such as "If You Can't Hang," "A Trophy Fathers Trophy Son," and "All My Heart," has now achieved yet another milestone: it has been certified Gold in the United States.
Released on May 10, 2011, Let's Cheers To This successfully captured the same fiery spirit and lightning-in-a-bottle feeling that their debut album, With Ears To See And Eyes To Hear, had brought forth. Let's Cheers To This showcased Sleeping With Sirens' distinctive sound, seamlessly blending post-hardcore and pop-rock elements with raw and emotionally charged lyrics. Their sophomore effort served as a testament to the band's growth and firmly established their position in the alternative music scene.
In a touching message shared across their social media accounts, the band expressed their profound gratitude for the unwavering support of their fans since they emerged in 2010. They recognized the significance of this recent achievement, marking a pivotal milestone in their journey. The comments section quickly filled with an outpouring of congratulations and heartfelt messages of admiration from fans all around the globe.
"Let's Cheers To This has officially been certified Gold, selling over 500,000 copies in the US," the band shares on their social media. "Thanks to all our fans who have been with us along the way. We are so grateful for your continued love and support!"
Sleeping With Sirens is currently out on the Family Tree tour with special guests Dayseeker and M.A.G.S. The mainstays will also be performing at the 2023 Sonic Temple Art and Music Festival in Columbus, OH this weekend. You can check out their full touring schedule below and grab tickets to see them live here.
Tour Dates:
May 23—Reading, PA @ Reverb
May 25—Nashville, TN @ Marathon Music Works
May 26—Columbus, OH @ Sonic Temple Art and Music Festival
May 27—Fort Wayne, IN @ Clyde Theatre
May 28—Des Moines, IA @ Wooly's
May 30—Grand Junction, CO @ Mesa Theatre
June 1—Sacramento, CA @ Ace Of Spades
June 2—Riverside, CA @ Riverside Municipal Auditorium