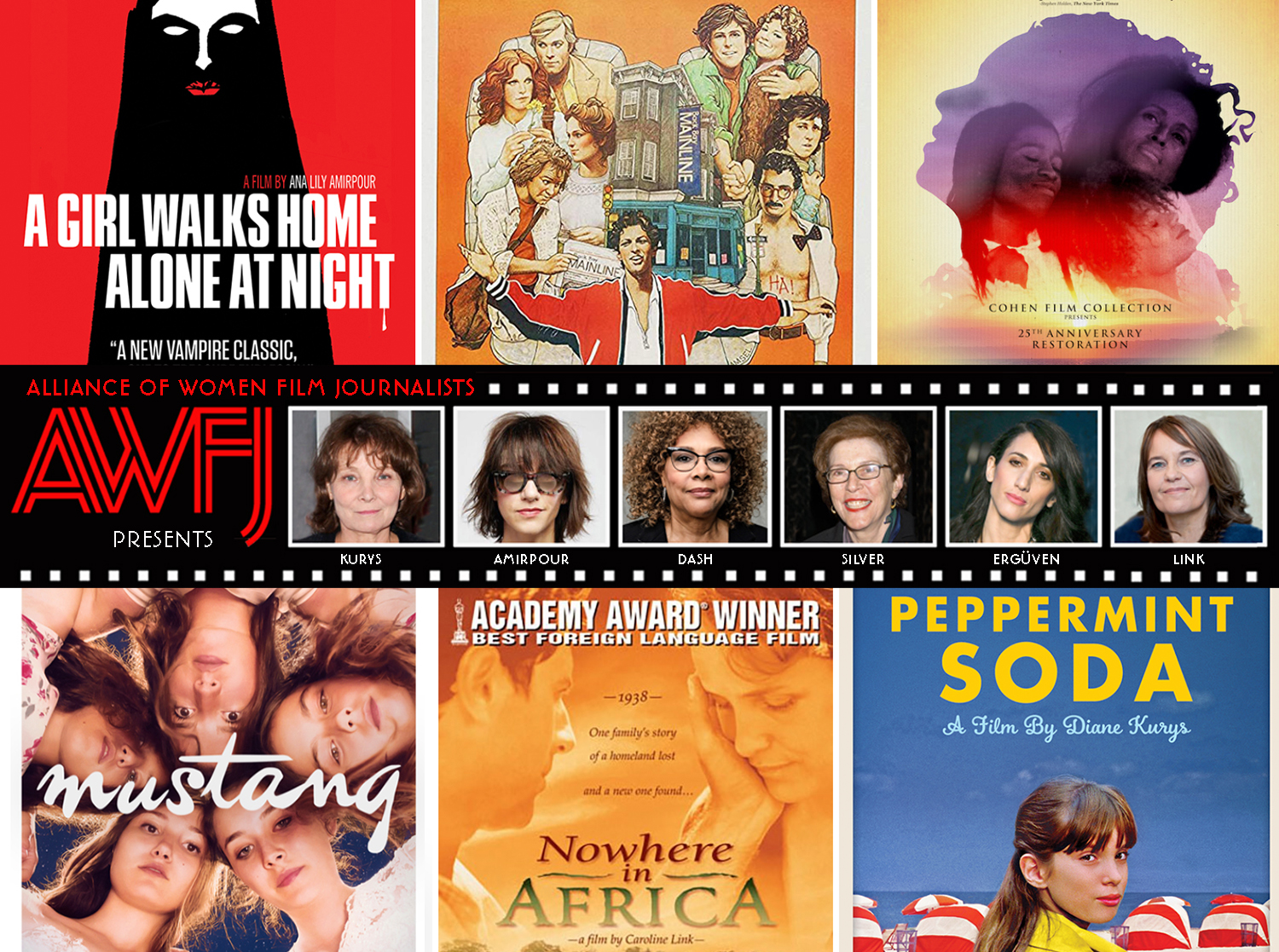 The fabulous team at AWFJ (Alliance of Women Film Journalists) have announced a partnership with Kino Lorber to bring you a series of specially curated femme-helmed films. When you purchase a pass for AWFJ Presents Outstanding Films by Women, you'll gain access to six fantastic movies paired with conversations from AWFJ's curation team—which means you'll get lots of film goodness AND fresh insight! The AWFJ is made up of leading women film critics and writers who work to celebrate and uplift women's voices and creations in film, so you know they're here to bring you sharp and profound commentary on each feature. 
Kino Marquee is a new initiative that brings the cinema to you—when you buy a ticket, your money is shared between distributor and exhibitor so you can support all the temporarily closed independent theaters while enjoying each movie from the comfort of your couch. How cool is that? Grab a pass, pop some popcorn, and raise a glass to all these femme-powered films!
Keep scrolling to find out more about the movies AWFJ is featuring and get your pass here:
>>> kinomarquee.com/series/awfj-presents <<<
A Girl Walks Home Alone at Night
The first Iranian Vampire Western, Ana Lily Amirpour's debut feature basks in the sheer pleasure of pulp, combining the simmering tension of Sergio Leone with the surrealism of David Lynch.
Between the Lines
At the offices of a Boston alternative newspaper, the staff members enjoy a positive and open-minded work environment. From director Joan Micklin Silver and featuring an all-star cast at the beginning of their careers. Newly Restored!
Daughters of the Dust
A hauntingly beautiful tale set at the turn of the century on the Sea Islands off the Georgia coast that portrays the unique culture of the Gullah people by focusing on the extended Peazant family as its members struggle with the decision to leave their homeland for the promise of a new and better future.
Mustang
In a village in the north of Turkey, Lale and her four sisters come home from school, innocently playing with boys. The supposed debauchery of their games causes a scandal with unintended consequences.
Nowhere in Africa
A love story spanning two continents, is the extraordinary true tale of a Jewish family who flees the Nazi regime in 1938 for a remote farm in Kenya. Winner of the Academy Award for Best Foreign-Language Film (2002).
Peppermint Soda
Anne and Frederique are sisters entering their teen years in 1963 France, torn between divorced parents and struggling with the confines of their strict school.