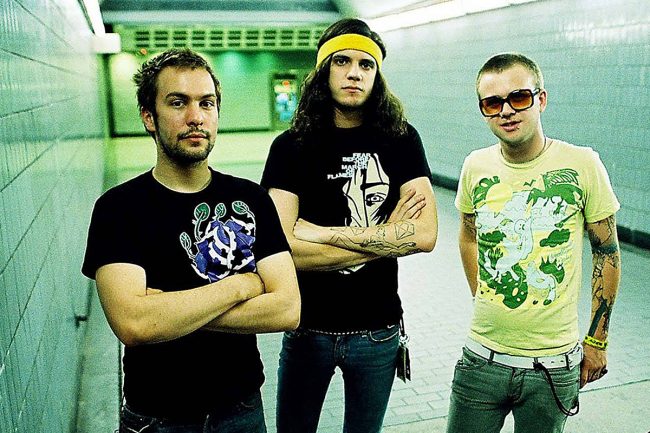 –
Hello and welcome to Singles Lost in Time, where we dig through our library here at idobi (like monks sifting through historical texts) and we dust off some absolute bangers that never got their proper time in the sun.
–
–
"The Dark Trail" is off Manipulator, the follow-up album to The Fall of Troy's cult classic Doppelganger. Manipulator is the more polished album—for better and worse. It features pop-leaning songwriting and more focused energy which definitely turned off some traditional fans who loved the raw, unfiltered fury of Doppelganger. Enter "The Dark Trail", a great bridge for the two records. It shows how The Fall of Troy matured in their craft enough to seamlessly blend catchy choruses with virtuosic technical intensity.
–
Riscas – "Panic Like Tom"
–
Riscas start "Panic Like Tom" with the jangle of a guitar hook echoing through the speakers like a sun-spun silk invitation to the coast. The song settles comfortably into the first verse before breaking out the hook for a chantable chorus perfect for summer music festivals. Groove with Riscas' bright beats if you're a fan of The 1975 and Two Door Cinema Club.