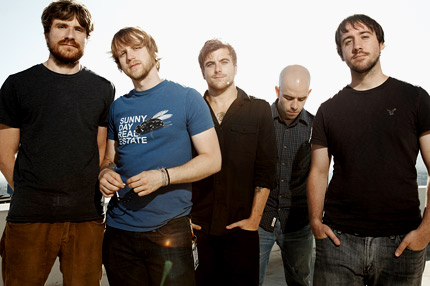 –
Hello and welcome to Singles Lost in Time, where we dig through our library here at idobi (like monks sifting through historical texts) and we dust off some absolute bangers that never got their proper time in the sun.
–
–
"Act Appalled" is off Circa Survive's first release Juturna. The album is a blend of emo and prog-rock that was just taking off in 2005. Ex-Saosin vocalist Anthony Green uses his angelic voice to elevate the high-concept ambition of the song. "Act Appalled" has the energy you need for rocking out, but the role it plays as a part of the album makes the song that much sweeter.
–
–
Between the Trees took the adult alternative influence of The Goo Goo Dolls and added the tender spice of emo to achieve their unique sound. "We Can Try" is what getting broken up with in the Boys Like Girls merch line feels like: raw and exposed. Guitar chords and piano melodies set the stage for vocalist Ryan Kirkland to let his emotions flow unabated. Play "We Can Try" when you need a little catharsis in your life.