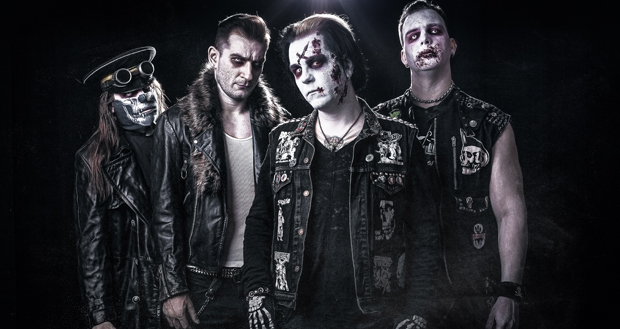 –
Hello and welcome to spooky Singles Lost in Time, where we dig through our library here at idobi (like monks sifting through historical texts) and we dust off some absolute bangers that never got their proper time in the sun.
–
–
Shock rock band Bloodsucking Zombies from Outer Space deliver a banging Halloween party track in "Monster Mutant Boogie". The Austrian band blends drive-in theater and B-movie chutzpah with punk rock speed. Keep all your costume accessories latched tightly while getting down to "Monster Mutant Boogie"—a wax nose falling in your bloody martini might be a little too real for the squeamish!
–
Calabrese – "Voices of the Dead"
–
Three brothers started the goth rock band Calabrese after spooky experiences in their early life. "Voices of the Dead", off their second full-length album The Traveling Vampire Show, shows a maturation in the band's songwriting. More production polish and a focus on devilishly good hooks push their sound more into a paranormal pop-punk that is particularly bewitching. If AFI is a little too "mainstream" for you, let Calabrese accompany your midnight graveyard picnics.