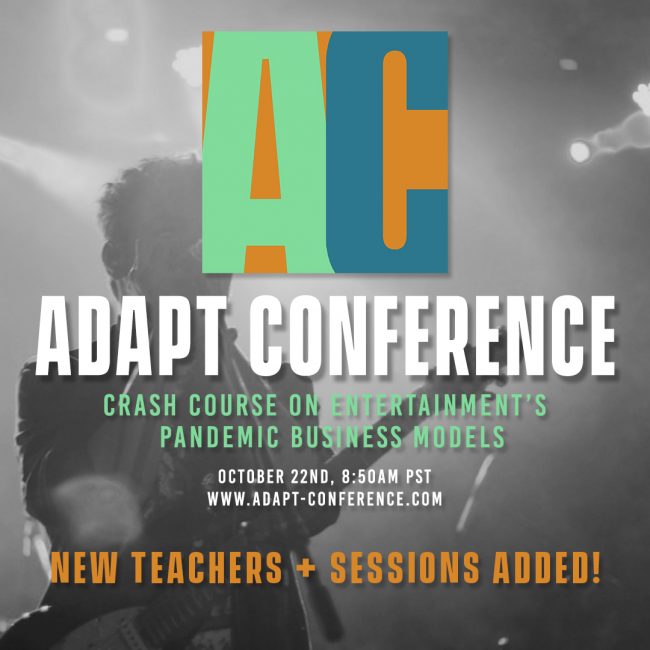 Throughout 2020, we've all had to adapt to get by—maybe the music industry more so than most. With this in mind, The ADAPT Conference has put together a team of experts to help navigate the waters.
On October 22nd The ADAPT Conference will bring panels and classes straight to your living room. Having a plan of attack can help when you're drifting through uncertain times and the online event is here to offer ideas and help you feel a little less alone. Throughout the day, you'll hear from industry pros like Kevin Lyman (Vans Warped Tour), Joel Madden (MDDN, Veeps, idobi Radio), and Brian Rucker (Twitch).
Whether you're looking to learn more about live-streaming, hear what's happening with socially-distanced events, or discover how to create more opportunities, the conference is sure to be a wealth of knowledge.
Reserve your place on their website now (students even get a discount!) Then, make sure you're ready on October 22nd at 8:50am PST for the kickoff.