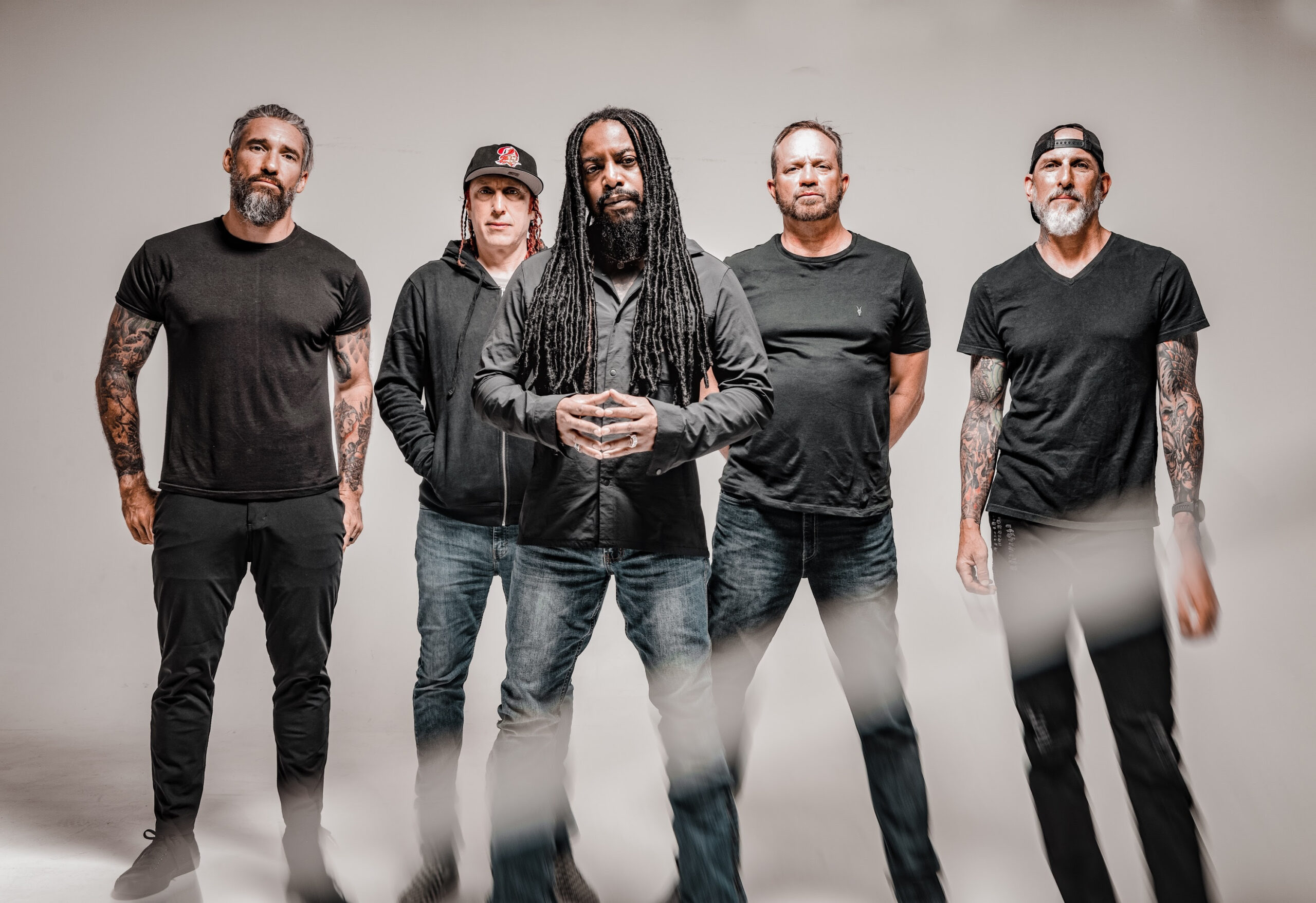 Sevendust has returned with their first new single, "Everything." The latest release is the second single from the group's forthcoming 14th full-length album, Truth Killer, following "Fence." Both tracks set the tone for what promises to be an explosive record. Truth Killer will arrive via Napalm Records on July 28. 
"Everything" is a heavy, riff-driven song that showcases the band's signature sound. Lajon Witherspoon's powerful vocals soar over the chugging guitars and pounding drums, delivering lyrics that are both raw and relatable. The chorus is particularly memorable, with Witherspoon belting out, "Don't walk away from me/No, you're my everything/Yeah, I can be anything/Yeah, I can be anything," as the band drives home the song's message.
As always, Sevendust's musicianship is top-notch, with each member contributing to the track's overall sound. Morgan Rose's drumming is particularly noteworthy, providing a solid backbone to the song's heavy groove. The guitar work of Clint Lowery and John Connolly is also impressive, with their riffs and solos adding to the song's overall intensity.
The accompanying music video is equally impressive, featuring the band performing in a dimly lit room while images of a woman and a young girl flash on the screen. The video is haunting and atmospheric, perfectly capturing the song's mood and bringing the cover artwork of Truth Killer to life. Check out the video for Sevendust's "Everything" below.
Sevendust is currently on the road with longtime friends Alter Bridge. The tour is scheduled to run through the remainder of May and then will resume in August with Mammoth WVH joining the bands. Check out their full touring schedule below and grab tickets to see the band perform live here.
Tour Dates:
May 11—Louisville, KY @ The Louisville Palace
May 13—Las Vegas, NV @ Sick New World 2023
May 14—Chattanooga, TN @ The Signal
May 16—Pensacola, FL @ Pensacola Saenger Theatre
May 17—New Orleans, LA – Fillmore New Orleans
May 19—Dothan, AL @ The Plant
May 20—West Greenville, SC @ The Foundry at Judson Mill
Aug. 1—Buffalo, NY @ Outer Harbor Event Complex
Aug. 2—Asbury Park, NJ @ Stone Pony Summer Stage
Aug. 4—Charles Town, WV @ The Event Center at Hollywood Casino
Aug. 5—Grantville, PA @ Hollywood Casino Outdoors
Aug. 7—Richmond, VA @ Virginia Credit Union LIVE!
Aug. 8—Cleveland, OH @ Jacobs Pavilion
Aug. 10—Quebec City, QC @ Agora Port de Québec
Aug. 12—Mashantucket, CT @ The Premier Theater (at Foxwoods Resort Casino)
Aug. 13—Johnstown, PA @ 1st Summit Arena
Aug. 17—Fayetteville, AR @ JJ's Live
Aug. 19—Corpus Christi, TX @ Concrete Street Amphitheater
Aug. 20—San Antonio, TX @ Boeing Center at Tech Port
Aug. 22—Memphis, TN @ Orpheum Theatre
Aug. 23—Cincinnati, OH @ Andrew J Brady Music Center
Aug. 25—Grand Rapids, MI @ GLC Live at 20 Monroe
Aug. 26—Milwaukee, WI @ The Eagles Ballroom
Aug. 28—Fargo, ND @ Outdoors at Fargo Brewing
Aug. 29—Minneapolis, MN @ The Fillmore
Aug. 31—Council Bluffs, IA @ Harrah's Stir Concert Cove