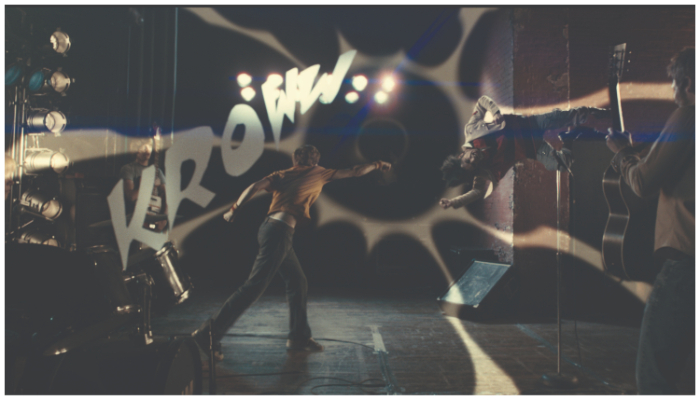 "We are Sex Bob-Omb and we are here to make you think about death and get sad and stuff." Although we are feeling the exact opposite of sad and stuff, Scott Pilgrim fans rejoice! Netflix has announced that the original cast for the 2010 film "Scott Pilgrim vs. the World" will reunite for an all new Original anime series with Michael Cera at the helm as the titular character.
The full cast returning for the anime series includes Mary Elizabeth Winstead, Satya Bhabha, Kieran Culkin, Chris Evans, Anna Kendrick, Brie Larson, Alison Pill, Aubrey Plaza, Brandon Routh, Jason Schwartzman, Johnny Simmons, Mark Webber, Mae Whitman, and Ellen Wong reprising their iconic 2010 film characters. Color us extremely interested!
Also returning will be writer/director Edgar Wright. In a Twitter post, Wright shared, "After much musing over the years about there being potential for an anime adaptation of 'Scott Pilgrim,' I'm thrilled to say one is IMMINENT, with the whole cast back together and…you are going to lose your minds."
Wright added, "One of the proudest, most enjoyable achievements of my career was assembling the dynamite cast of Scott Pilgrim. Since the film's release in 2010 we're done Q&As and charity read throughs, but there was never the occasion to reunite the gang on an actual project. Until now…"
Wright will be joined by Bryan Lee O'Malley and BenDavid Grabinski as executive producers on the newly-announced series. O'Malley and Grabinski also shared writing duties, while animation will come from Science SARU Animation Studio. Abel Góngora serves as director and music/composition will come from Anamanaguchi and Joseph Trapanese.
In a Twitter post, O'Malley simply shared, "I'm working on a Scott Pilgrim anime."
He continued in a thread, "It might be the best thing I've ever worked on and I'm excited to share it with everyone soon"
He went on to add, "FYI Scott Pilgrim fans: no official art from the anime has been released. When official art comes out I'll let you know…News of the Scott Pilgrim anime leaked in January 2022 before we even started working on it, so for my mental health I decided to pretend it wasn't happening until the day we got an official announcement. Today is that day."
While we don't have a release date yet, we certainly will be counting down the days until we're able to binge "Scott Pilgrim." You can watch "Scott Pilgrim vs. The World" live-action film now on Netflix.