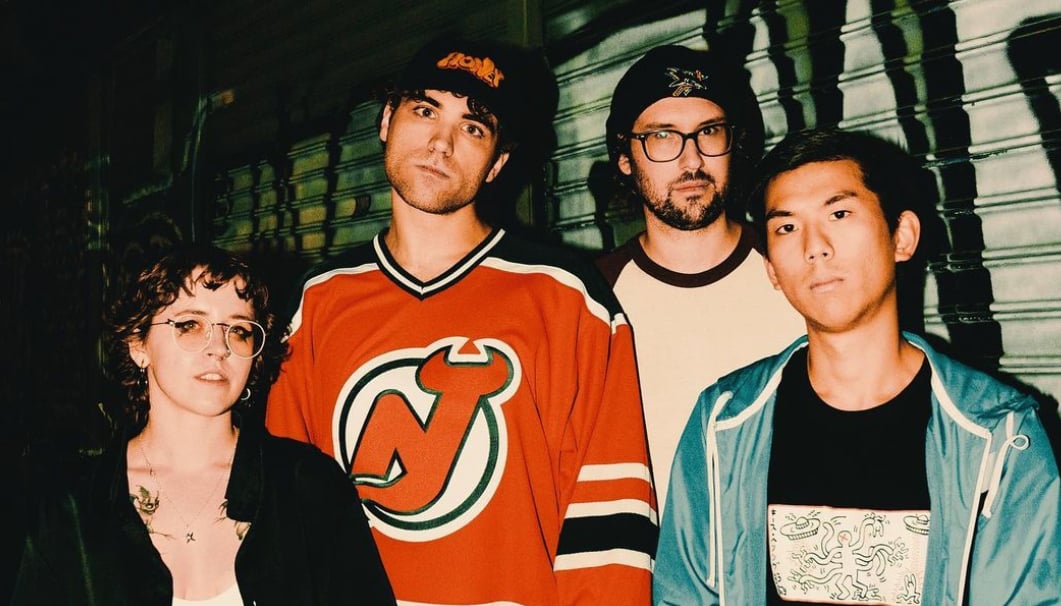 Save Face have shared a new track, their first as an independent band, "Found Dead at the Crime Scene". It's the first music from the band since the release of their album Another Kill For The Highlight Reel. A celebration and expansion of the most fierce and frenzied parts of mid-00s emo, it was one of the finest albums of 2021. Violent, romantic and brimming with blood-curdling intent, it allowed them the opportunity to tour with the likes of The Wonder Years, Four Year Strong and State Champs. Though now a new era is upon us. A new chapter in the story. And if it is going to be as intense as this opening sentence, we are in for a treat.
"Found Dead At The Crime Scene" feels like a spiritual follow-up to Another Kill For The Highlight Reel. Gripping and gruesome from the very first second, it stabs at the ear with intensity and intent. Incorporating the irresistible sass of My Chemical Romance's Three Cheers For Sweet Revenge and the throat-shredding harshness of The Used's In Love And Death, it transports you back to the grittiness of the early days of the scene instantly. But then there's the vibrant breakdown, theatrical breaks and furious pace of the whole affair that allow it to stand out in its own right.


It's safe to say that this is an incredible return from Save Face. A reminder of what they are capable of with an explosion of maroon that is impossible to get out of your clothes. Whatever they have up their sleeves for the rest of this era is sure to be incredible. For now though, play "Found Dead At The Crime Scene" again and again and again.