New music will wake you up, wake you up inside…
(sorry, we couldn't resist.)
It's time to Rise Rock n' Shine!
Who: Los Angeles' Zero Thereom came together to make hard rock with a science fiction aesthetic. The band dropped their first EP in 2018 and has already garnered over 7 million streams so clearly their approach is working.
What: If you jammed Disturbed back in the day, we're willing to wager a bet you'll really dig "Swarm".
Why: "Swarm" is a song that's bigger than the speakers that play it. From the time you turn the track on, you'll feel like you're in a stadium as the impossibly tall speakers bump out the beat. As the tension builds throughout the song, the angry, footstomping choruses get more satisfying—okay Zero Thereom, we see you.
FFO: idobi Howl
Find Zero Theorem on Facebook, Twitter, Instagram, and their website.
"'Swarm' highlights the struggle between authenticity and blissful ignorance. The song grimly mocks the overly self-indulgent who choose lives of carefree superficiality. However, the critique isn't about dwelling on the negative or embracing cynicism but rather facing our challenges with a realistic and constructive attitude. Although written and produced prior to the recent worldwide pandemic, economic crisis, and protests against racial injustice, the song's lyrics and subtext seem especially poignant at this moment. Our Art Director and Animator Lubomir Atan did a wonderful job of capturing the imagery of the song with this animated video." – Caesar, vocalist for Zero Theorem
—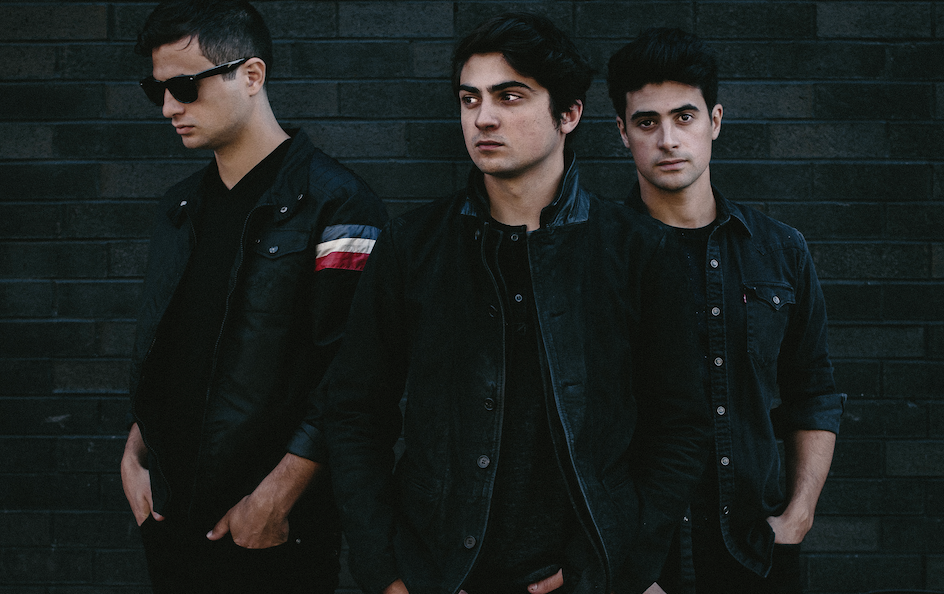 Who: From sneaking into bars and playing with "X's" on their hands to rocking showcases across Canada, Ferraro have been paying their dues and finding a killer sound while they do it. Now, with some of their dreams realized, the band of brothers is heading out to see what else they can accomplish.
What: Need a smile? Their new single "Fool's Paradise" has one to lend you.
Why: Did y'all wanna dance today? Because we wanna dance. "Fool's Paradise" is a groove and half and will satisfy all of your boogie-feet needs. We dare you to have a frown on your face while listening to the tune, which is summer sunshine embodied in music.
FFO: idobi Anthm
Find Ferraro on Facebook, Instagram, and Twitter.
"We co-wrote this song with Joel Stouffer and The Darcys, produced by The Darcys, and recorded at Dream House Studios. Having played the song live for some time, we felt confident in our ability to nail the studio performance and walk out with a product we were all excited about." – Ferraro