Grab a cup of coffee and your best pair of headphones,
it's time to Rise Rock n' Shine…
Who: After spending most of 2019 building their performance skills and recording a new EP, Stretched is ready to show off their alt-emo sound as they head into 2021.
What: No concerts? No problem. Stretched took an inventive tour of their favorite venues in the video for "Situational".
Why: "Situational" is an alt-emo tune that's both nostalgic and brand new. If your old favorite emo tunes grew up, this is what they'd sound like. It gives the band their own niche within the genre. They get extra points for music video creativity too—when life gave them lockdown, they found a way to play another day.
FFO: idobi Radio
Find Stretched on Instagram.
"We miss live shows the most and feel deeply for fellow artists whose tours have been canceled… During a depressing year in addition to lifting spirits, we hope this video raises awareness for artist and venue support. #saveourstages" – Brent Campanelli, vocalist for Stretched
—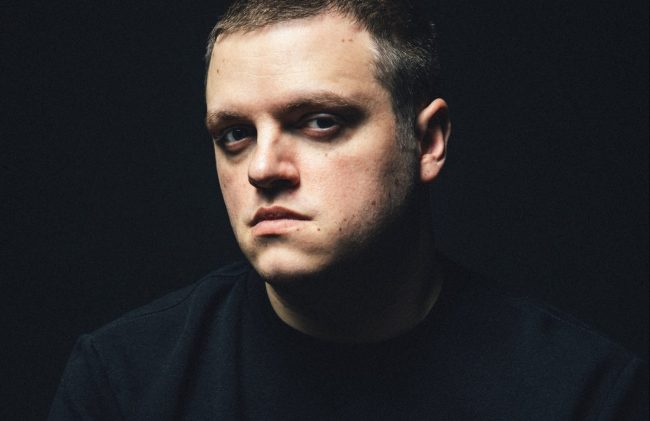 Who: The Bad Dreamers is the project of David Schuler, a Grammy-nominated composer and producer with a knack for synth-pop. After making music with acts like P!nk and John Legend, he definitely knows how to make a bop. So make sure you're listening.
What: Is it the 80's again or is The Bad Dreamers' latest tune "Let Go Of Me" playing?
Why: "Let Go Of Me" should retroactively be added to all those iconic 80's movies. The song has serious nostalgia power as Schuler weaves a sad story into a dreamy pop soundscape. Turn up the volume and consider it your time travel machine
FFO: idobi Anthm
Find The Bad Dreamers on Facebook, Instagram, and Twitter.
"'Let Go of Me' is a song about starting over… Traumatic events, breakups, death, whatever it may be; we all move on from these things at our own pace but sometimes it feels like those things just won't let go of us." – David Schuler, The Bad Dreamers
—
Who: Chel is a pop artist who can't be silenced. She uses her voice to craft incredible tunes and speak out about body positivity. After spending last year on the road, she turned her focus to recording new music in 2020—because not even lockdown can stop Chel's music.
What: Chel brings powerful vocals and bewitching beats to "Nasty Woman".
Why: What constitutes a "Nasty Woman" in today's society? Be yourself, break the mold, and don't wear a smile just because they said you should. In Chel's new song and video she celebrates women who are unafraid to be themselves, and speak up for themselves too. Hit play and remember what a queen you are.
FFO: idobi Radio
Find Chel on Facebook, Instagram, Twitter, and her website.
"I knew before I wrote 'Nasty Woman' that I wanted to make a Women's Empowerment Anthem in honor of my Grandma. I didn't know how I was going to do it but I knew that's what I was going to do. My Grandma has shown me my whole life that I can and should be a strong woman. I wanted to play a part in the movement that she worked so hard to start generations before me. Also, if I could take that idea and in the same breath reclaim a derogatory sentiment, even better. Everything about the song, even down to the tone in which I sang it, was purposeful. I wanted it to sound tough, pretty, and gritty. I am very proud of the outcome." – Chel