Fill your cup with coffee and your playlist with new music,
its time to Rise Rock n' Shine…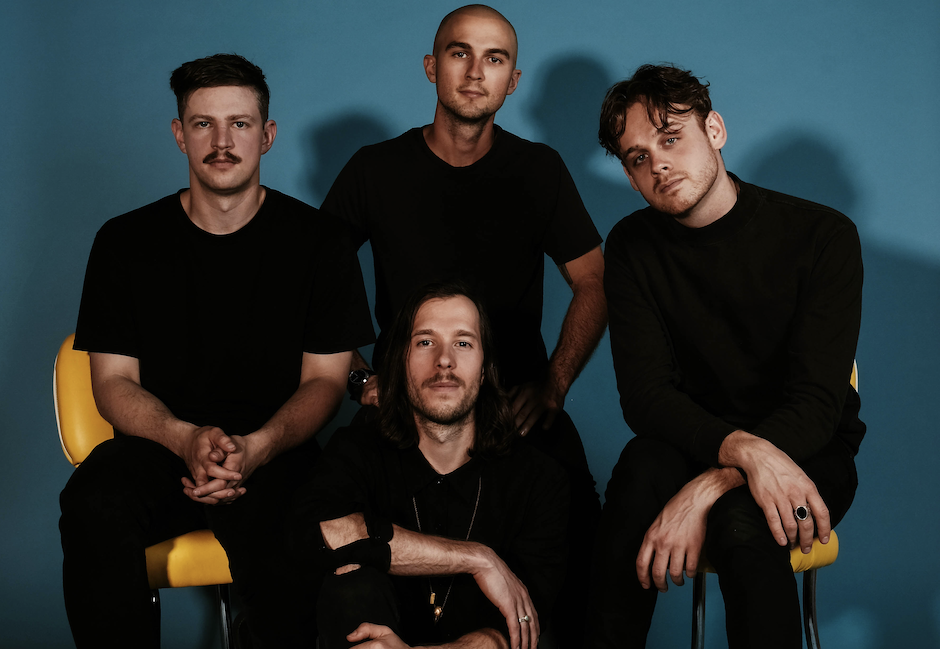 Who: Canada's Shuffalo hasn't wasted a single second of their two year career. With catchy tunes (and a catchy name), they're on track for a bright future.
What: Fall down the rabbit hole with their latest single "Stay On Me".
Why: "Stay On Me" is slow and calculated as it starts. It's taking you on a trip and it knows exactly where it's going—sultry singalongs and an addictive alternative rock chorus. Let the well timed falsettos and moody atmosphere take the wheel as you nod along to the beat.
FFO: idobi Anthm
Find Shuffalo on Facebook, Twitter, and Instagram.
"When writing 'Stay On Me' we wanted to pull our listeners into another world—an invitation to adventure. Like any good adventure, we tried to pack in as many experiences and messages as possible. The song follows two lovers (in a dangerous time) as they face topics of love, mortality, climate change, and the fight for a better tomorrow. We hope this song offers you an escape, one you will want to revisit time and time again." – Shuffalo
—
Who: Hollow Graves is an indie band with a punk background. You can hear it in the energy of their atmospheric tracks, which we hope to hear plenty more of.
What: COVID-19 might have interrupted the original plans for "Tequila Sunrise", but it couldn't keep the dreamy tune from reaching your ears.
Why: The bright notes and warped sound of "Tequila Sunrise" are like a hazy beach day. Watch the waves roll in while the song winds along with groovy aesthetics and laid back vibes.
FFO: idobi Anthm
Find Hollow Graves on Facebook, Twitter, and Instagram.
"This EP comes off the back of several months of live shows and working on new material in our live room last year. We self produced "Tequila Sunrise" during the first couple months of 2020, when we spent time in the studio with our long time friend and recording engineer, Logan Trearty." – Hollow Graves