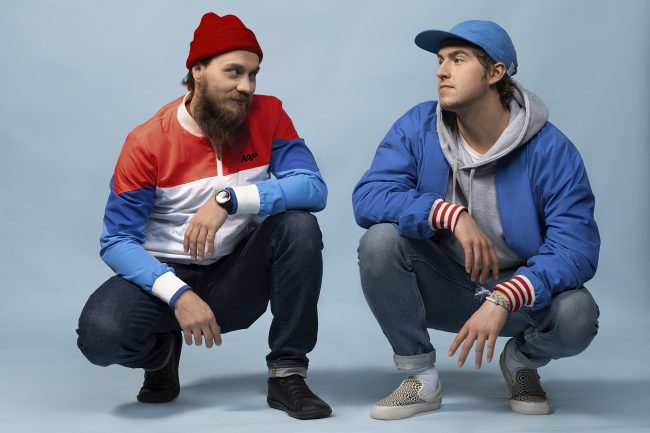 If you were thinking, "It's time 'The Devil Went Down To Georgia' got a 21st century update," Rare Americans are here to deliver.
Of course, you probably weren't thinking that—but once you hear "Brittle Bones Nicky 2" you'll realize this is the same classic storytelling your grandad used to love, with a little indie rock flair sprinkled on top.
The saga of Brittle Bones Nicky started in 2019 when the band dropped a song featuring our star character. "We were blown away by the connection you guys formed with Nicky on the first track," frontman James Priestner explains. "So we decided to continue his story."
The tale goes a little something like this: Nicky is a down on his luck kid, who was dealt a bad hand from the start. He does what he can to get by and he always helps a friend in need, even if it means more trouble for himself. The protagonist resonated with fans and spawned a phenomenon of art and cosplay.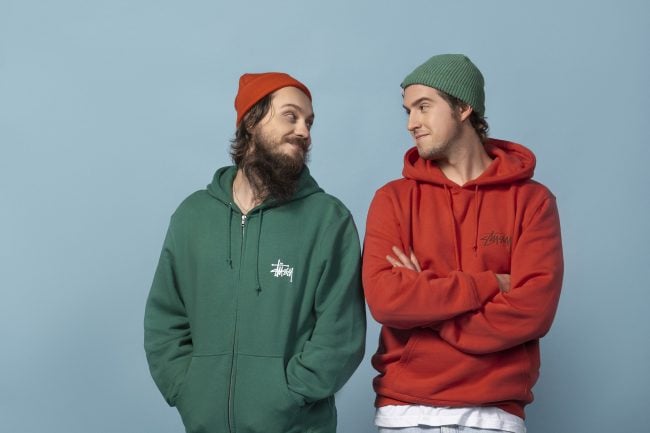 The second chapter returns to find Nicky in an otherworldly predicament. Following the same formula, Rare Americans pack an entire novel into 3 minutes. It's a Netflix series in the time it takes to watch a commercial. The beat is fast but the lyrics are faster as they tell us what Nicky and co are up to now.
"It's a wild song, full of twists and turns," James continues. Indeed it is as God himself breaks in for a feature, horns sound all around you, and a taxi driver named Hank leads Nicky to his next adventure. "We used an array of instruments for this track—guitars, a horn section, a make-shift symphony, and six different character voices."
While the first chapter of Nicky's story followed us through the highs and lows of his life, the second brings us to the afterlife to answer the great unknown: Where will Nicky end up now that he's dead? "With such a conflicted life story, will he make it to heaven or be cast away to hell?"
That, friends, is something for you to find out. We'd be remiss to spoil the ending of a good story, so dig into the track below (and catch the first song here if you haven't already.)
Fun Fact about Rare Americans:
"We're called Rare Americans but we're as Canadian as BC bud, PEI spuds, and the mighty Yukon Moose!!"
Keep up with Rare Americans: