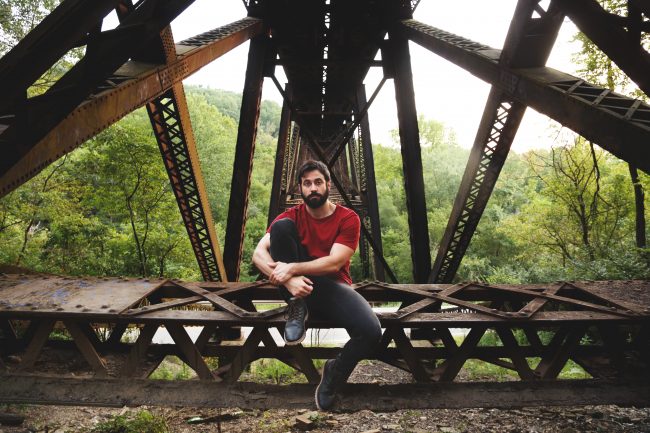 When the darkness of the night is too heavy and no number of sheep could clear the thoughts in your head, you might think you're all alone in your melancholy. Benjamin James Howard's "Heavy" will prove you wrong as it holds your hand through your darkest moments.
The acoustic song is soft and vulnerable as Benjamin wears his heart on his sleeve. As an overthinker himself, he knows what it's like to wish you could turn the volume down on your thoughts. "I've dedicated the song to any fellow overthinkers," he says as he chats about the tune.
Until today the story was only told through the melody. With the release of the song's music video, it expands into a very real representation of mental health struggles. While he pleads to "be free from thinking too heavy", we watch the unwelcome thoughts pile up—literally.
"The concept for the video jests on the literal 'weight that's on my brain', while also bordering on absurd by the final frame," he explains. Indeed throughout the four and a half minute video Benjamin's thoughts are represented by books of all shape and size. By the end, he's buried beneath the stack.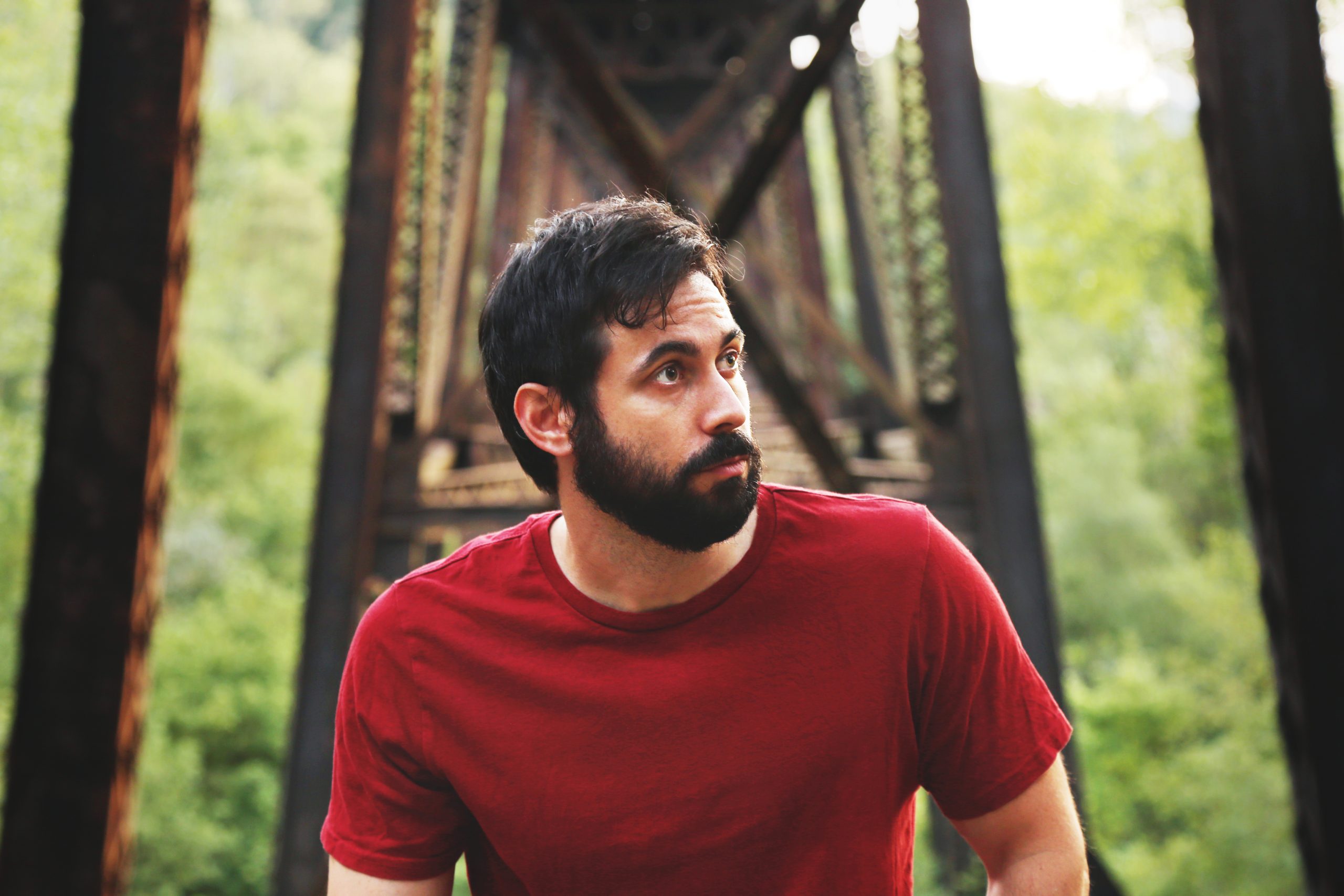 The visual representation of anxiety and intrusive thoughts is important but so is the secondary message of the song. " I intend for the video to display both the very real mire of anxiety, while also showing a more lighthearted perspective." We don't always have to let our thoughts control us and we have more power over our brain than we think. Benjamin hopes to highlight that with the video. "The video serves as a cautionary tale for those of us lucky enough to recognize 'the stack' forming—that we may be empowered to not let it grow too tall."
Not only does the video explain a complicated situation in easy to understand terms, it's also a super cool idea. The books are branded with lyrics from the song as they fall onto the stack, a detail owed to Benjamin's girlfriend Taylor. "Those are actual custom dust covers for the books that showcase a lyrical excerpt," he says. "Several friends have asked if that was all digitally rendered." Like the song, it's not a visual trick but a real effort of authenticity. It brings the saga of "Heavy" full circle, and we're declaring this story the musical version of a John Green novel.
Fun fact about "Heavy":
"I originally wrote this song years ago, but didn't feel like it belonged in the catalog of songs I was building for my main project at the time, and talked myself out of releasing it. The irony of the song being about overanalyzing is not lost on me."
—
Keep up with Benjamin James Howard: