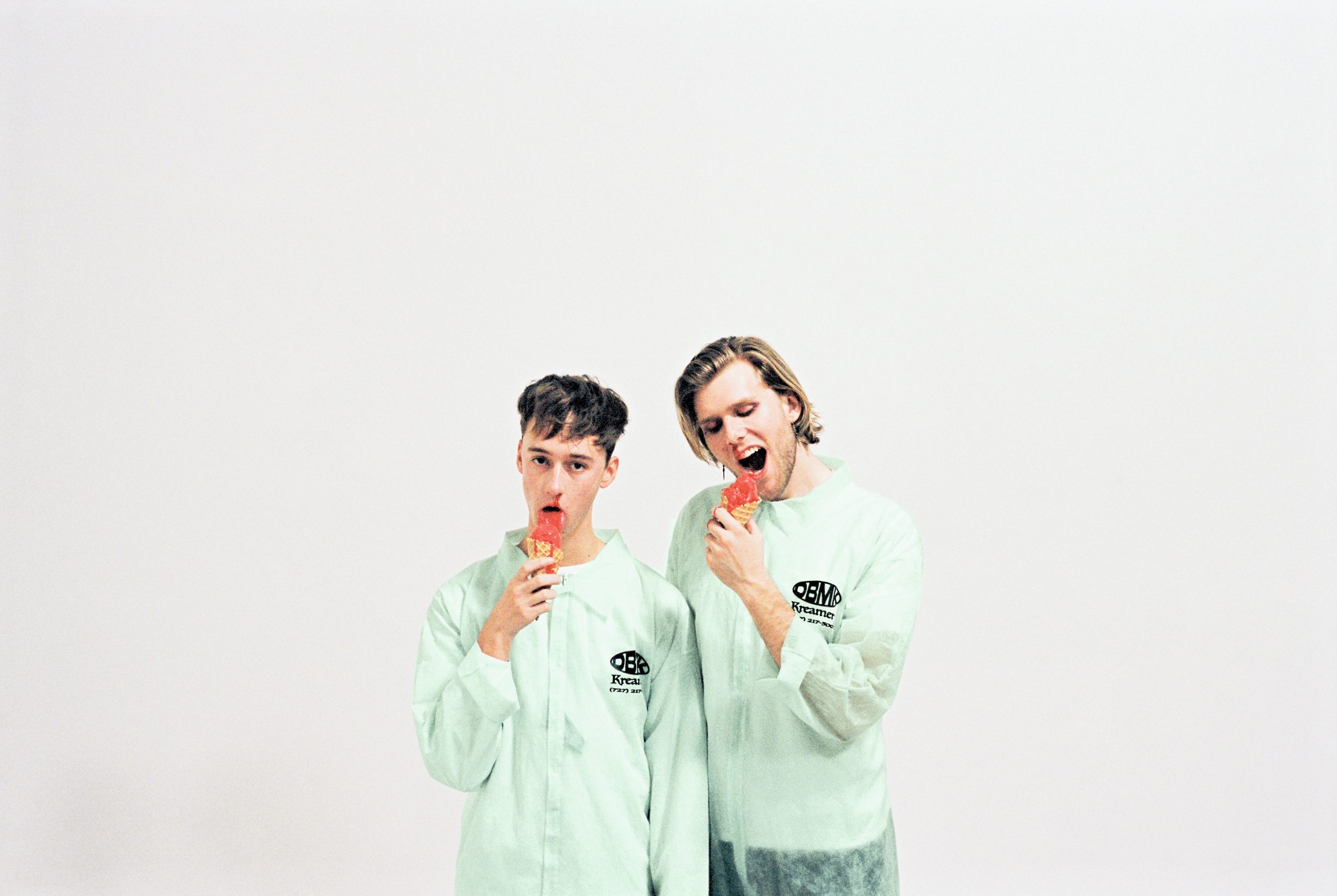 16 hour work days. Rising rent. Inconsiderate customers and clients. The frustrations of the frontline employee can be almost too much to bear. Florida alt-pop duo DBMK's newest single "Tough" was borne of this frustration.
As Kyle Knudsen (vocals) and Colton Ward (drums) explain, "We wrote this song one day when we had met up after particularly terrible shifts at our respective coffee shop jobs. We know, so cliche right? Wannabe pop-stars serving coffee to pay the bills. That day we were exhausted. We felt like we were constantly compromising our time for jobs that meant absolutely nothing to us. We complained about this for a good while until we realized that an idea was falling out of this conversation. We channeled our frustrations into a piece about feeling stuck in circumstance and how it sucks confidence out of you."
While the lyrics describe the feelings, the music actively challenges you to gain that confidence back. The catchiness of the chorus cannot be overstated. Carefree synths, experimental electric sounds and a hip-hop beat work like a GIF in your head that you just can't get enough of. The arrangement and production are fully realized in the dreamy bridge and clever inclusion of electric guitar bite to end the song.
DBMK remarks on the production of the song: "We sent the demo to our friend, Jeff Hazin, who lives in Toronto. Jeff really loved the song and wanted to help take it to the next level… We went through six new versions of the song that day and finally landed on the version we were ready to share with the world. The next day we sent it to be mixed and mastered and we had the final product on our hands in just three days."
"Tough" is both a capitulation to the pressures of the working class and a provocation to change your situation. These two things can work in tandem; pain can fuel your courage. Per the duo, "Writing and channeling all of our frustrations into this particular song felt like a breath of fresh air that we both needed to keep going. We are so excited for everyone to hear the song, and hope it can be a breath of fresh air for everyone that listens."
Fun Facts about DBMK – "Tough":
"DBMK runs almost exclusively on pasta, Chipotle, and the encouragement of our mothers." – DBMK
Keep up with DBMK: