Enjoy a side of new music with your morning coffee.
It's time to Rise Rock n' Shine…
Who: Baltimore's Pink Elefants doesn't play by genre guidelines. The group makes sounds they like, and sounds you'll like too, without ever boxing themselves into expectation.
What: Watch the band give back in the music video for "Peace Sign".
Why: The radio ready alt-pop vibes on "Peace Sign" will have you swaying to the beat in no time, but what we like even more about this tune is the music video. Pink Elefants took the video budget they were given and spent the money (and time) on spreading goodwill around their community. Watching as they fill store baskets just to pass out the goodies to unsuspecting citizens makes our heart feel all fuzzy—especially after the struggles 2020 has thrown our way.
FFO: idobi Radio
Find Pink Elefants on Facebook, Instagram, and Twitter.
—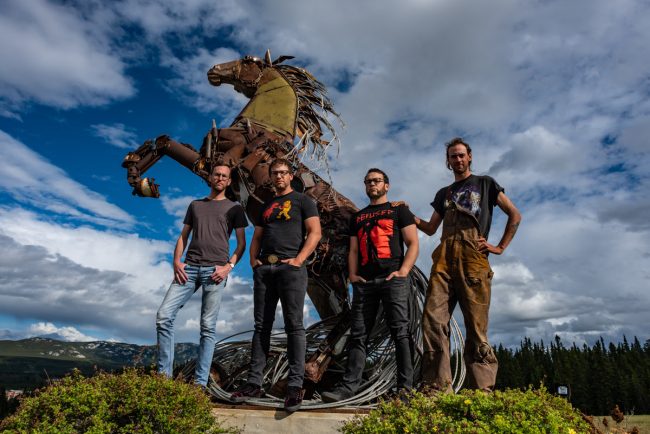 Who: Speed Control is filling rural Canada with the sound of rock. The band calls the Yukon home and after 10 years of making music, they just keep getting better with every track.
What: Hear "Headlights", the last song Speed Control recorded before heading home to quarantine.
Why: "Headlights" is the song to play when you just need to keep going. Whether you've got a few miles left of a road trip or need an extra jolt to get you through the rest of your homework, the nod-along melody will help you keep your goals in sight.
FFO: idobi Anthm
Find Speed Control on Facebook, Twitter, Instagram, and their website.