The birds are singing and so are we,
it's time to Rise Rock n' Shine…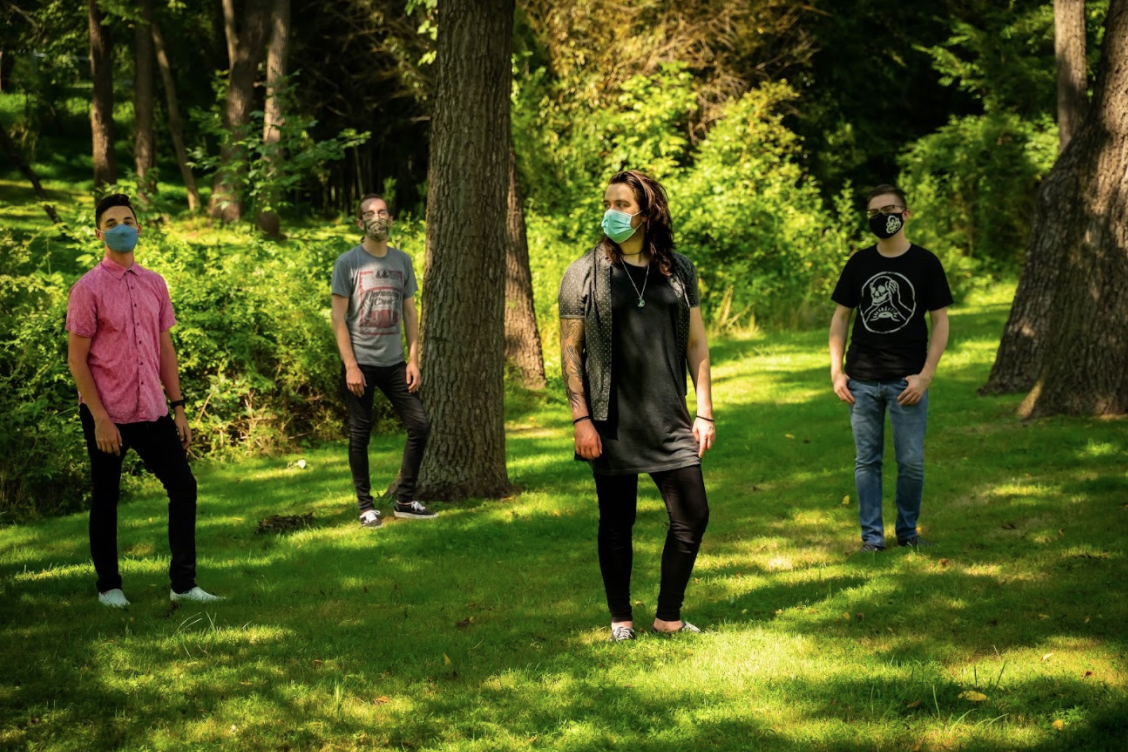 Who: While we were wandering around in our pajamas, wondering what day it was, Floorbird was using the extra time quarantine gave them to finally put together a band and to record an EP worth of tracks. The project will drop September 25th.
What: Before Fall Apart Anywhere drops, dig into their latest track "Navy Blue".
Why: Welcome back to Warped Tour… At least that's how it feels when you hit play on "Navy Blue". Music is emotional and Floorbird has that element locked down. You'll scream along to the words like all your favorite emo jams back in the day, but their timing also shines here. Racing guitars slide in where they fit and a stripped back spotlight shines on vocalist Eric Reavey at all the right moments, putting the band years ahead of their experience.
FFO: idobi Radio
Find Floorbird on Facebook, Instagram, and Twitter.
"'Navy Blue' took more tries to write than anything in our collective lives—about six different drafts of that chorus and three more of the bridge. Weeks of writing up entirely different lyrics to the same melody. It's a song about communication particularly in moments when you feel hurt or unheard. In those high-stress moments, discussing, or even understanding, your own internal monologue is too much. It's overwhelming. That feeling is juxtaposed against the things we do to cope—in this case, it's healing crystals. My wife makes crystal jewelry, and that creative outlet always calms her when she's stressed. I've always wanted some of that healing energy for myself, but maybe it's all about creating something, rather than the innate powers of rose quartz or agate." – Floorbird
—
Who: Chicago's Kirby Grip likes a good hook. The band is making music that sounds like the brainchild of all your favorite 90's songs and, with a new EP on the way, we're ready to fall even further into their music universe.
What: Hear the band's first single since last fall, "Nothing Day".
Why: "Nothing Day" couldn't be a more appropriate title for Kirby Grip's latest track. The song feels like a long Saturday afternoon with no plans. While it drifts through its notes, taking its time to find its ending, you'll hear hook after hook to keep you coming back long after the last rays of the sun have disappeared.
FFO: idobi Radio
Find Kirby Grip on Facebook, Instagram, and Twitter.
"'Nothing Day' started as an idea in my bedroom with an acoustic guitar, and although it was just me picking and humming, I knew I eventually wanted the track to be something huge, arena-like in a way. I couldn't come up with a chorus I liked, and Joey sent me an idea that really blew me away. We co-wrote the words too, each of us depicting individually what it's like to essentially feel incessantly stuck in all realms." – Ryan Nolen, bassist for Kirby Grip