The coffee is fresh and the music is fresher, 
it's time to Rise Rock n' Shine…
Who: Pop punk is full of legends and Eternal Boy is on their way to becoming one of them. The Pittsburgh band has been working with producers and engineers like Chris Badami (The Starting Line) and Ted Jensen (Green Day) to zero in on a nostalgic sound that brings us back to the heyday of pop punk.
What: Hear "A Long Year", the first track from their 2021 album Bad Days Are Over.
Why: You might be a grown up with a cup of coffee in your hand as you make your way to work…but we think you deserve a break from adulting. "A Long Year" is a throwback to your teenage days, when the only thing that mattered was the pop punk song on the radio and whether you were gonna get a pair of converse for Christmas. Take a break from all the stress and jump in Eternal Boy's time machine—you won't regret it.
FFO: idobi Radio
Find Eternal Boy on Facebook, Instagram, Twitter, and their website.
"This is a song about being tired; being tired of the same routine, being tired of letting people down, and just wanting to make those around you proud of your choices… The pandemic has brought an elevated feeling to this song, given that this year has felt like 10 years." – Rishi Bahl, vocalist for Eternal Boy
—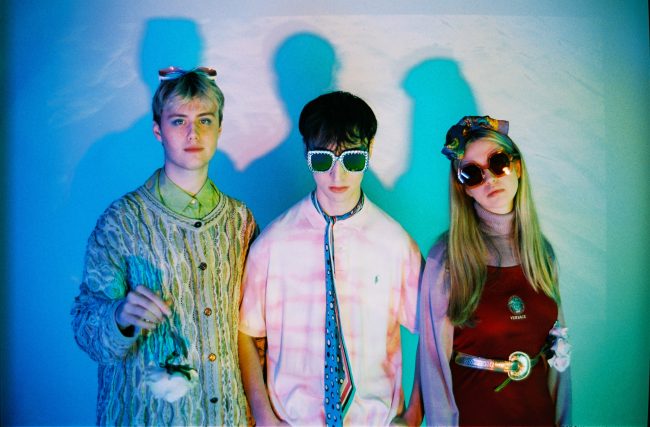 Who: Canada's Ludic is a trio that knows no bounds. While working on their modern soul sound, the band explores genres and styles to create artistic tunes that sound like nothing you've heard before.
What: Life can be scary. "Terrified" is here to help you work it out.
Why: There's nothing like a good indie bop to lift your spirits. After the week we've had, we're all gonna need some assistance making it to Friday and Ludic's "Terrified" is here to carry us to the weekend. The song has bright beats and groovy melodies that sweep you up in a cloud of happier thoughts…even if you were terrified moments before.
FFO: idobi Anthm
Find Ludic on Facebook, Instagram, and their website.