The coffee is strong and the music is loud,
it's time to Rise Rock n' Shine…
Who: From sunny Southern California, CHASER got their start back in 2000. Since then they've stuck to their punk rock ethos and created a skate-punk sound all their own. 21 years later, they're still at it with an album on the way and a brand new single.
What: Let out all your pent-up frustrations with "2020".
Why: CHASER has a vendetta against 2020 (and honestly, who doesn't?) With the year safely in the rearview, the band takes on the absolute sh!tshow of the past twelve months with a guitar driven punk tune. The song sounds like it would be right at home at an Anti-Flag show, with chant along choruses and vigorous frustration at a system that won't help its own
FFO: idobi Radio
Find CHASER on Facebook, Twitter, Instagram, and their website.
"The song '2020' references both the status quo of the socio-political climate and also our 20/20 vision. Despite the progress made, it feels like we're regressing as a society. While this song was actually written and recorded before the COVID pandemic, its meaning and relevance definitely intensified as the year progressed."– Jesse Stopnitzky, bassist for CHASER
—
—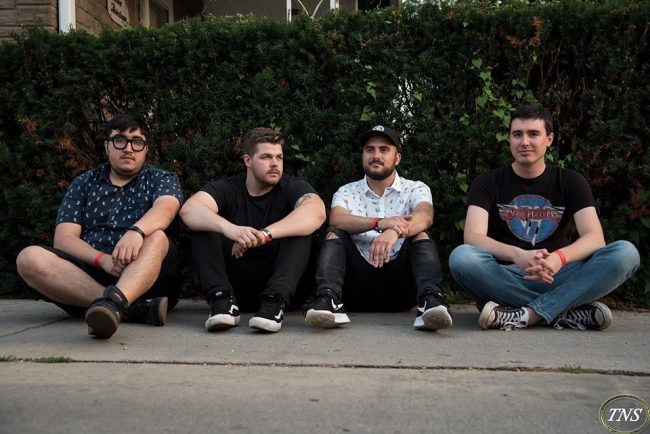 Who: It's been three years since Chicago's Farhampton dropped a track but 2021 is here and the band is ready to kick off the year with new music. Hear them return to their positive pop punk sound on their upcoming EP.
What: Get a taste of the new collection with lead single "Resilient".
Why: Add "Resilient" to the playlist that helps you through your dark moments, and the playlist that helps you wake up in the morning, and the playlist that just makes you feel good. The polished pop punk tune is infused with Farhampton's signature optimism and hints of summer sun in the air. Vocalist Eric sings "There's so much more to life when you don't let it swallow you whole", and the song reminds us of the message with every note.
FFO: idobi Radio
Find Farhampton on Facebook, Twitter, and Instagram.
—
—
Who: Ada formed at the end of 2020, when a group of music-making friends decided they'd had it with the pressures of the music industry. Their focus is on friendship and creative freedom as they take their sound into their own hands.
What: Hear the bands first single, "all of me".
Why: Listening to "all of me" is like looking into an oracle of Ada's future. The band shows off an alternative pop punk sound on the track, drifting from catchy sing-alongs to dreamy bridges. It reminds us of an upbeat version of The Gaslight Anthem's "45"—a song you can absolutely lose yourself to (in all the best ways).
FFO: idobi Radio