Fresh new tunes, ready for your morning commute,
it's time to Rise Rock n' Shine…
Who: Chase Your Words has dropped music on Kellin Quinn's (Sleeping with Sirens) independent label, worked with producer Cameron Mizell, and now they're coming for your speakers with "Battle Scars".
What: "Battle Scars" is an absolute bop you'll be singing along to by the second chorus.
Why: There's nothing like pop punk in the summertime, which is why we're bringing you one of the most pop punk tunes we've heard all year.
FFO: idobi Radio
Find Chase Your Words on Facebook, Twitter, and Instagram.
"'Battle Scars' is a song that revolves around the idea of unrequited love and the confusion and frustration it brings. No matter what you do to try and win over someone's heart, if they're not giving you honesty but keep you around, usually they're giving you the runaround and playing games which clearly isn't good for you or your mental health. I wrote this song for a girl who put me in this exact situation and while it sucks that many can relate to it I hope you all find some kind of peace/closure in the fact that you're not alone and not to give up on the idea of love." – Chris Siglos, vocalist and guitarist for Chase Your Words
—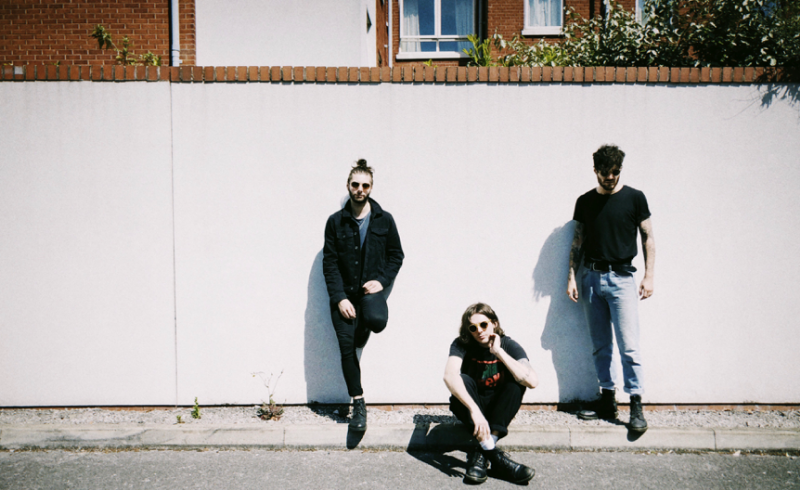 Who: Sick Joy has had a big year between sharing stages with Dinosaur Pile-Up, playing This Is Tomorrow Festival, and dropping the song that'll launch them into the music stratosphere.
What: Dazed, distorted, and groovy, "Shoot Your Lover" is headed to the top of your playlists.
Why: Gas up the time machine, kids, we're going to the 90s. If you were into the grunge scene way back when, you'll be nothing short of thrilled with "Shoot Your Lover".
FFO: idobi Radio
Find Sick Joy on Facebook, Twitter, Instagram, and their official website.
"Sometimes the things you think you love aren't very good for you at all, they can be the things that are killing you." – Mykl Barton, vocalist and guitarist for Sick Joy