Morning time is here and so is new music.
It's time to Rise Rock n' Shine…
Who: Self described as "west coast soul", Carmanah has a vintage throwback sound and a true blue love for the music they're making.
What: File this one under "chill songs for the revolution". "Stand Up" with Carmanah's new single.
Why: Realizing that "the people in charge are the devil reincarnate" is very discouraging, but this sweet, soft tune will take you on a ride to heal your heart. Carmanah will refuel your fire as the song switches between cheerful whistling and happy notes—unless you stand for hate, then sit back down.
FFO: idobi Anthm
Find Carmanah on Facebook, Twitter, and Instagram.
"Our voices are our most powerful tool. If we have the privilege to learn, we can fight for things that matter to us. Knowledge, understanding, and empathy often walk together. While we all make mistakes and it may be the trickier path to take, it is more rewarding to stand up for something than to stay seated." – Carmanah
—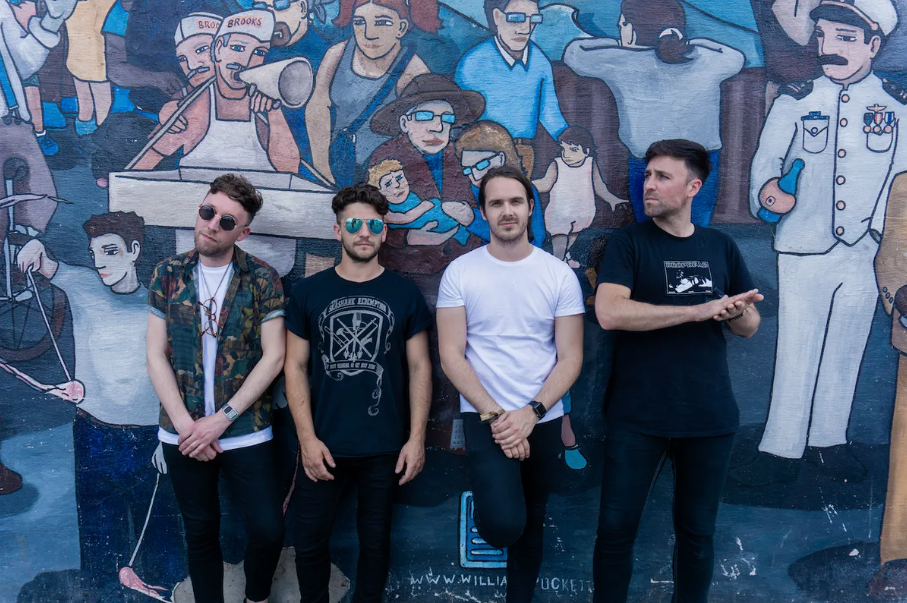 Who: South Yorkshire's Alvarez Kings have been slowly building their career and their sound over the past 8 years. With their second full length album on the way, they're gearing up for what could be their biggest year yet.
What: Smooth, dark, and alluring, hear all the "Words I Couldn't Say" on the band's new track.
Why: We're absolutely certain we'll hear "Words I Couldn't Say" in a movie or two someday. As the band creates a gloomy atmosphere complete with a catchy chorus, they're doing more than playing instruments—they're storytelling and we'll be coming back to this tale time and time again.
FFO: idobi Radio
Find Alvarez Kings on Facebook, Twitter, and their website.
"Times have been hard for so many people this year. A time where words have been blurred and communication has been uncertain. One thing that I feel has kept many of us together, a universal language in times of hardship is the power of music. It's freedom of speech. It does not judge and does NOT discriminate. Music helps bring us all together and has definitely helped me stay focused on a brighter future.
So it gives me great pleasure and pride to introduce to you all our brand new single, 'Words I Couldn't Say'. Maybe you find your peace in whatever it may be." – Alvarez Kings