Care for some breakfast new music in bed?
It's time to Rise Rock n' Shine…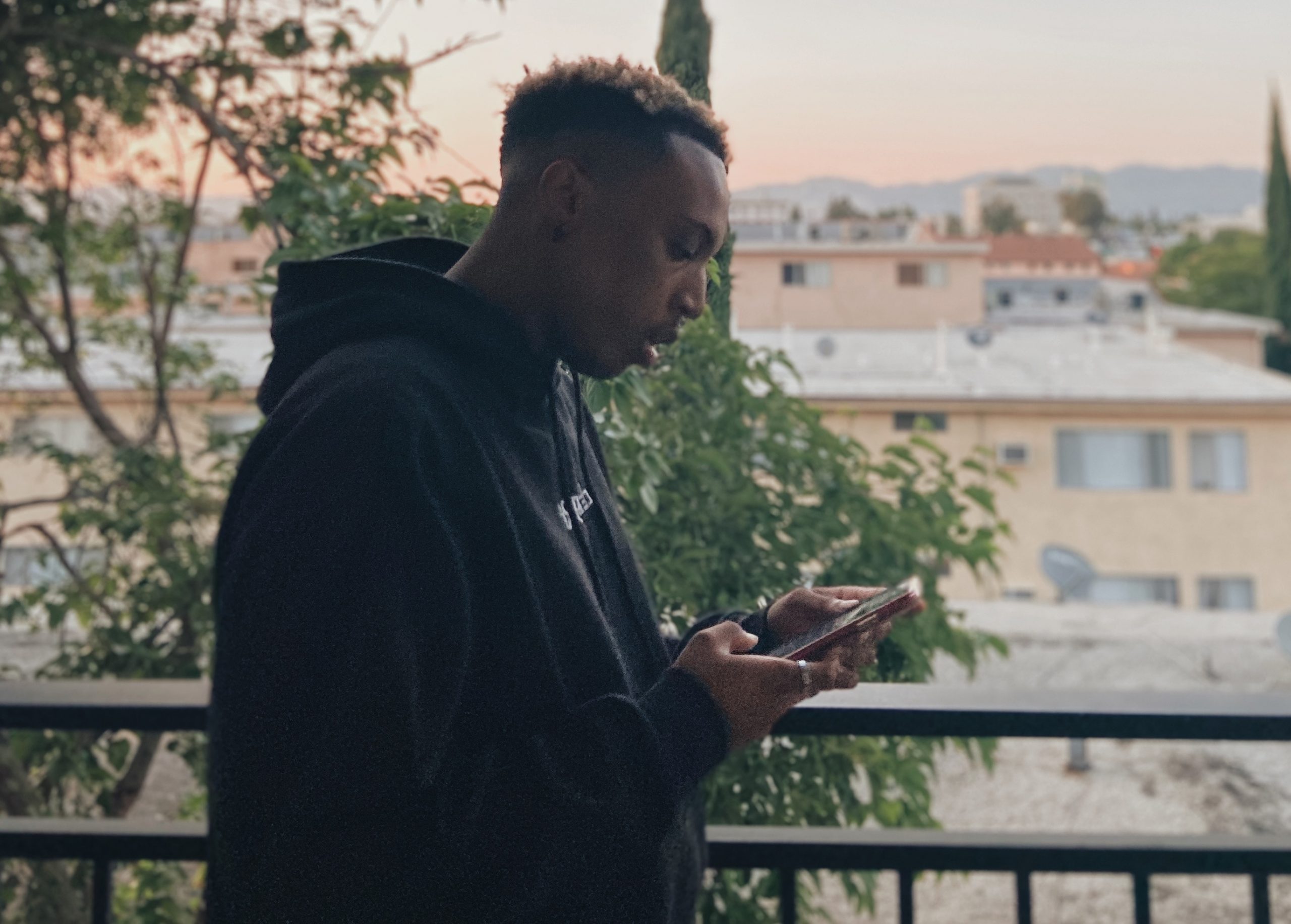 Who: From Lil Nas X to Young Thug, producer boyband is behind a lot of the songs you already love. On his latest track, he rides solo with a very important message.
What: "get home safely" is a song that's disappointed in the world, but it's looking to change that. The proceeds of the track benefit both NAACP Legal Defense Fund and RAINN.
Why: The raw, almost unfinished quality of "get home safely" sends its message home nearly as hard as its lyrics. The song feels frenetic, almost a bit panicked, as it begs friends to stay safe in the face of police violence and sexual assault.
FFO: idobi Radio
Find boyband on Twitter and Instagram.
—
Who: Jagwar Twin just wants to inspire unity. During Elvis Duran's Stay At Home Ball, he took to the stage to perform his powerful single "Shine".
What: "Shine" feels like a shot of pure hope in a really dark time. The world feels brighter around you as the song spreads its message of inclusivity and love, reminding us we're all in this together—and it's time to start acting like it.
Why: We might not have many options for live music right now, but Jagwar Twin's performance of "Shine" is pretty close. As he performs the uplifting track in front of a blue sky backdrop, it inspires the same feeling of community as singing along to your favorite song with a thousand other people.
FFO: idobi Radio
Find Jagwar Twin on Facebook, Twitter, and Instagram.
"Wake up look at my phone and read the news / It's bad / Really bad / I mean really really really bad / Seems like the world is goin' crazy getting outta hand / They run the house and rig the game to get the upper hand…
Don't understand / Why people doing what they doing / All this violence is tragic / Cause we could all get along." – Lyrics excerpt from "Shine"
—
Who: Alekhine's Gun certainly isn't afraid to get loud. The band dabbles in black metal, death metal, and thrash. Add in frontwoman Jessica Pimentel's ferocious vocals and you're in for a heavy metal treat.
What: Based on a Tibetan Buddhist prayer, "21" carries a message of peace all wrapped up in a brutal breakdown.
Why: Jessica Pimentel showed us her acting skills in Orange Is The New Black, but we had no idea she could also, ahem, howl with the best of 'em. She holds nothing back for a performance you'll have to hear to believe.
FFO: idobi Howl
Find Alekhine's Gun on Facebook.