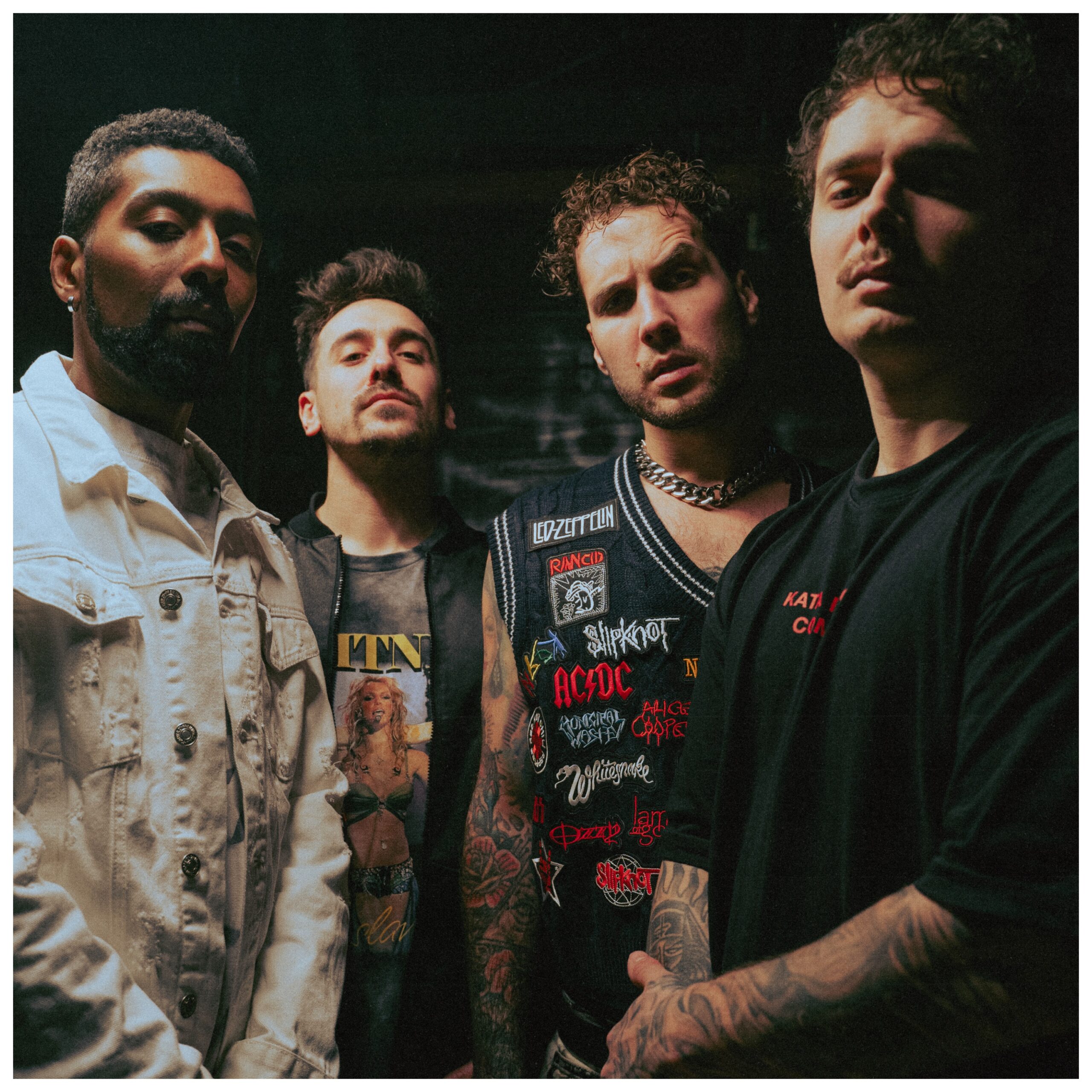 Canadian alt-rock unit Ragers have dropped their electro-punk new single, "Tossed Out." Their latest effort is pulled from the four-piece's forthcoming album, Missed Calls From Home, and follows the release of their recent single "Only Sins No Tragedies."
"Tossed Out" showcases the group's signature blend of electronic, hip-hop, and alternative influences, while the video features stunning visuals that perfectly complement the song's frantic energy and urgency. The new release is particularly highlighted by the chorus' repetitive line, "I knew you would try gon toss me out," layered over a driven beat consisting of pulsating synths and skittering percussion, with occasional breaks for airy, atmospheric interludes.
"You ever get kicked out of a pub in Thunder Bay, Ontario after falling in love with the bartender?" the band poses. "Out of luck, out of money, and out in the snow without a coat. There's something mischievous but celebratory about this one. It's just plain fun, simple and straightforward."
The band continues, "This track evokes some of the alt-rock sounds we grew up with, a sort of dandy way of approaching punk themes. An infectious guitar lick, a chorus that hooks you on the spot, pulls you in, before tossing you right back out."
Check out the video for "Tossed Out" below.
Missed Calls From Home will mark Ragers' third full-length album, their first since 2018's Raw Footage. The 10-track LP is set to drop on September 29—check out the full tracklist below.
Missed Calls From Home Tracklist:
1. Nightmares of my Summer Days
2. Only Sins No Tragedies
3. Call Home
4. Tossed Out
5. Pretty Ugly Goodbyes
6. Paranoid/Smile
7. Goblin Mode
8. Love Scenes from LA
9. Count On Me
10. Yungas Road