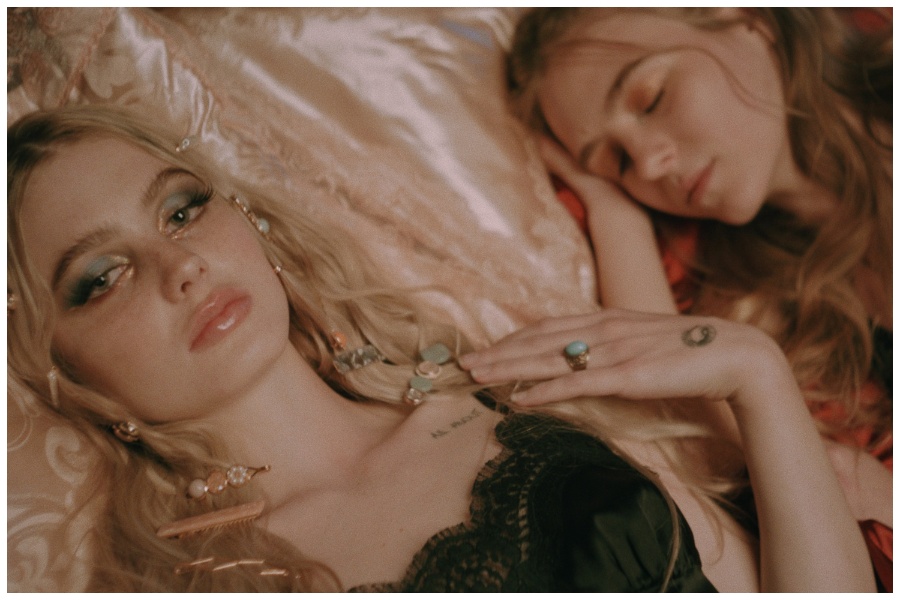 New York-based newcomer RAEGAN has returned with her new queer anthem "WALTZ" to mark the beginning of Pride Month. This empowering track holds great significance as it was written during RAEGAN's senior year of high school, a period when she embarked on her own personal journey as a young queer individual. Through the lens of a lesbian relationship, "WALTZ" skillfully reimagines the timeless tale of Shakespeare's 'Romeo And Juliet,' offering a fresh and heartfelt perspective.
Moreover, "WALTZ" represents a pivotal moment in RAEGAN's life, where she fearlessly embraced her own queerness despite encountering resistance from her parents. This track showcases her resilience and unwavering determination to live authentically, serving as a beacon of inspiration for others within the LGBTQIA+ community.
"One day I went into the studio and just wanted to make a song out of a waltz for some reason," RAEGAN recalls. "The feeling of the music made me express how I was feeling in a very almost old-fashioned, Shakespearean way. Everything I wrote is how I felt at the time in a more metaphorical sense. It's me expressing how I felt trapped and controlled when I just wanted to be allowed to be in love."
Across the track, RAEGAN confidently portrays the struggles of finding love, but not finding acceptance, specifically from her family. Through poignant lyrics such as, "Mommy don't like what she sees/If the corsets not tight and I can breathe," and "Daddy don't like all the things/We do in the dark of night when they sleep," she courageously reveals her personal journey of coming out and embracing her authentic self.
Following the creation of her powerful track "WALTZ" more than two years ago, RAEGAN auditioned for her school's adaptation of 'Romeo And Juliet' and successfully secured a role. Immersed in the timeless story of forbidden love that was frowned upon by Romeo and Juliet's families, RAEGAN uncovered striking parallels between her own life experiences and the trials faced by the well-known couple. Reflecting on this revelation, RAEGAN shared, "When I originally compared us, I felt our alignment in the broadest sense, but then as I learned more, I saw myself in them and was overwhelmed by my emotional connection and understanding of their story. That's when I got the inspiration for the music video; to create a lesbian Romeo and Juliet."
Check out RAEGAN's beautiful reinterpretation of 'Romeo And Juliet' through her inspiring and heart-captivating new single, "WALTZ," below.