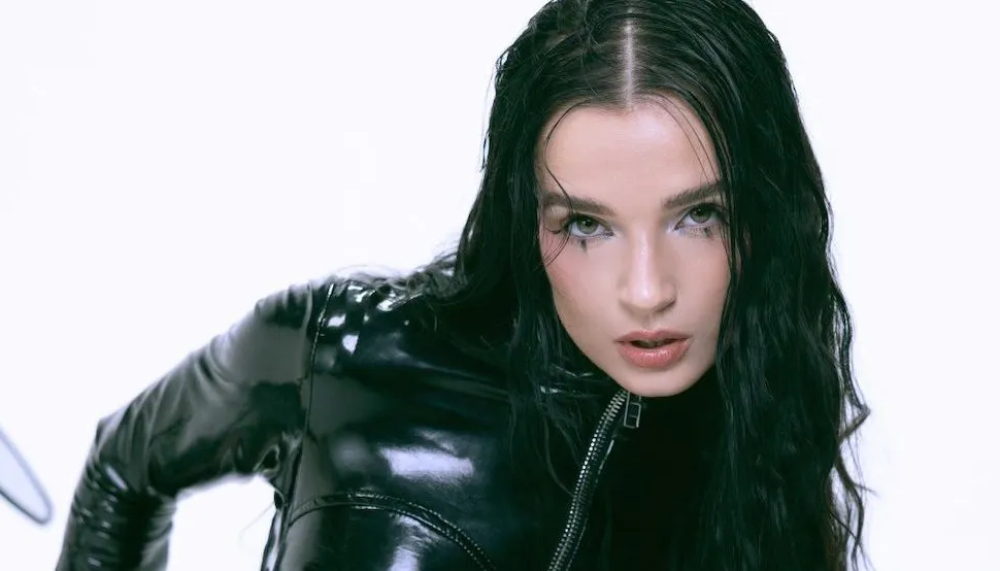 Poppy has shared a new track called "Motorbike" from their upcoming album Zig, and it's a powerful one. This new record feels like a culmination of so much of this incredible artist's glorious journey up until now. The last few years have seen her delve into so many stunning sonic pools, never holding back from giving something a try. The result is one of the most diverse and decadent discographies you can get your hands on. No fear and no stone left unturned, this new era brings all of those discoveries together into something wholly unique and wholly Poppy. It is also songs like "Motorbike" that go a long way to showing why nothing will ever be off the table.
A dark synth-pop epic on the surface, the song is pop music at its most sensual and sensational. Taking the power of the motorbike and using it to describe how it would feel to ride someone else in the same way, it doesn't back within its lust and yearning. Unapologetic in its horniness whilst still being outrageously catchy, it's a straight-up hit. It also demonstrates how Poppy can pull off a pop masterclass without even breaking a sweat.


The video for the track feels traditional as well. Sit back and take in Poppy dealing out her best dance moves in shiny leather overalls. She also makes sure to actually ride a motorbike, which she looks amazing doing, by the way. It feels like an instant classic, paying homage to the popstars that have come before in the most perfect way.

Zig will be released on October 27 via Sumerian Records. Alongside "Motorbike", it will also feature "Knockoff". No less sensual but much darker, it is damning and delirious. Get stuck into it below.