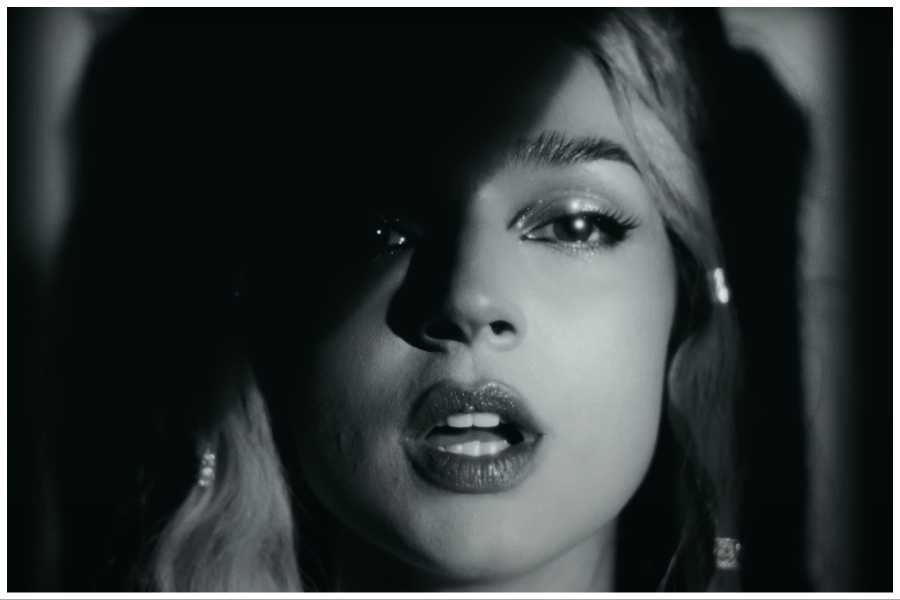 Three months after her riveting official cover release under the banner of Sumerian Records, Poppy unveiled her ferocious rendition of Kittie's iconic 1999 track, "Spit," in a blazing live debut performance on August 18 at The Showbox SoDo in Seattle, WA. The relentless cover of "Spit" held its ground at the pinnacle of Poppy's encore set, commanding attention during a show that was nothing short of enthralling, brutal, and sweaty. This performance marked an integral moment of the Godless/Goddess Tour, a journey that shares the spotlight with the dynamically talented PVRIS. The following evening, August 19, Poppy again incorporated "Spit" into her encore performance.
Adorned in chunky black boots, double braids, and her fierce charism, Poppy's rendition of "Spit" emerges as a living embodiment of the very brutality and ferocity that Kittie so passionately instilled in the original track. Every note, each resounding vocal declaration and scream, and every energized stage move reverberates with a resonance that both channels the spirit of the original track performance and infuses it with Poppy's distinctive flair.
Poppy is currently on tour with PVRIS, fulfilling the Godless/Goddess tour with upcoming performances scheduled in Los Angeles, Las Vegas, Cleveland, Pittsburgh, and more. Check out the duo's remaining tour schedule below and snag tickets to see Poppy and PVRIS come to life on stage here.
Tour Dates:
Aug. 24—Los Angeles, CA @ The Wiltern
Aug. 25—Tempe, AZ @ The Marquee
Aug. 26—Las Vegas, NV @ Brooklyn Bowl
Aug. 29—Denver, CO @ Ogden Theatre
Sept. 1—San Antonio, TX @ Aztec Theatre
Sept. 2—Houston, TX @ House Of Blues
Sept. 3—Oklahoma City, OK @ Tower Theatre
Sept. 6—Kansas City, MO @ The Truman
Sept. 7—Minneapolis, MN @ First Avenue
Sept. 9—St. Louis, MO @ The Pageant
Sept. 10—Columbus, OH @ KEMBA Live!
Sept. 13—Pittsburgh, PA @ Roxian Theatre
Sept. 14—Cleveland, OH @ House Of Blues
Sept. 15—Toronto, ON @ HISTORY