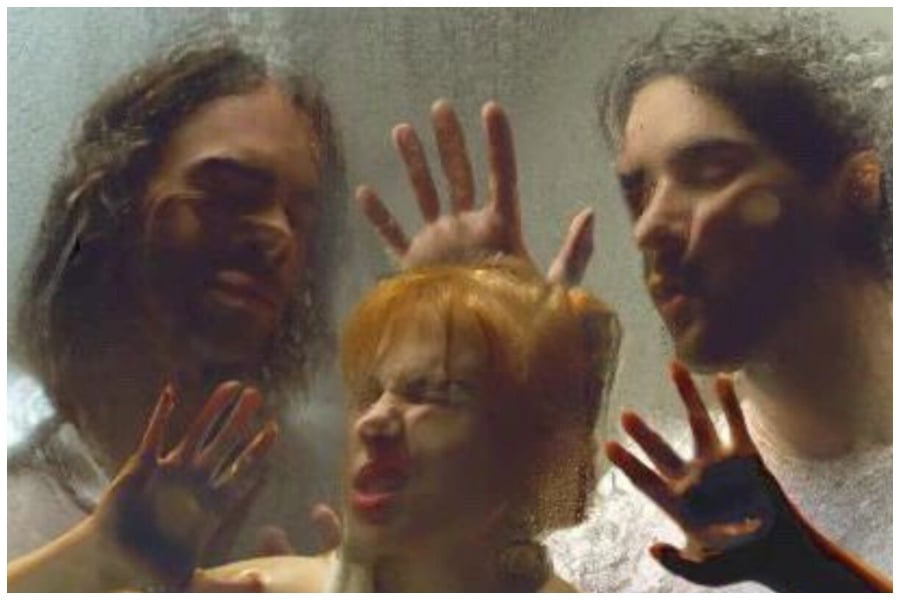 Following their electrifying performance at Hangout Festival last weekend, Paramore commenced an exciting new leg of their North American tour last night. Their journey kicked off with a show-stopping, sold-out performance at Spectrum Center in Charlotte, NC. The group delivered a staggering 22-song setlist which left no stone unturned in their quest to create an unforgettable experience for the fans.
Within this remarkable performance, Paramore treated the audience with two remarkable live debuts, igniting a fresh wave of excitement and anticipation. Adding an extra layer of enchantment to the evening, frontwoman Hayley Williams took center stage to deliver a mesmerizing rendition of her solo track, "Crystal Clear." The concert was meticulously crafted, opening with timeless hits such as "That's What You Get" and "Decode," captivating the audience from the very first note. The band effortlessly transitioned between fan favorites like "Ain't It Fun" and their 2022 lead single, "This Is Why," leaving the crowd enraptured and longing for more. Whether you're a casual Paramore listener or a devoted fan, the band effortlessly delivered something for everyone.
The momentous kickoff was highlighted by the premiere performances of "Big Man, Little Dignity" and "Figure 8," two tracks that further delved into the artistic depths of the band's critically acclaimed, sixth studio album, This Is Why. While countless fan-shot videos have flooded the internet, capturing the energy and euphoria of the night, we have been fortunate enough to be graced with a full-length video documenting the entirety of Paramore's sensational performance.
Prepare to immerse yourself in a two-hour masterpiece that showcases the band's raw talent, infectious energy, and undeniable stage presence. It's an opportunity to relive the magic or experience it for the first time.
Paramore Setlist–Charlotte, NC:
Note To Self—Spoken word poem by Hayley Williams
"You First"
"The News"
"That's What You Get"
"Playing God"
"Caught in the Middle"
"Rose-Colored Boy"
"Running Out of Time"
"Decode"
"Last Hope"
"Big Man, Little Dignity"
"Liar"
"Crystal Clear"—Hayley Williams' solo song
"Hard Times"
"Told You So"
"Figure 8"
"The Only Exception"
"Baby"—HalfNoise cover
"Crave"
"Misery Business"
"Ain't It Fun"
"Still Into You"
"This Is Why"