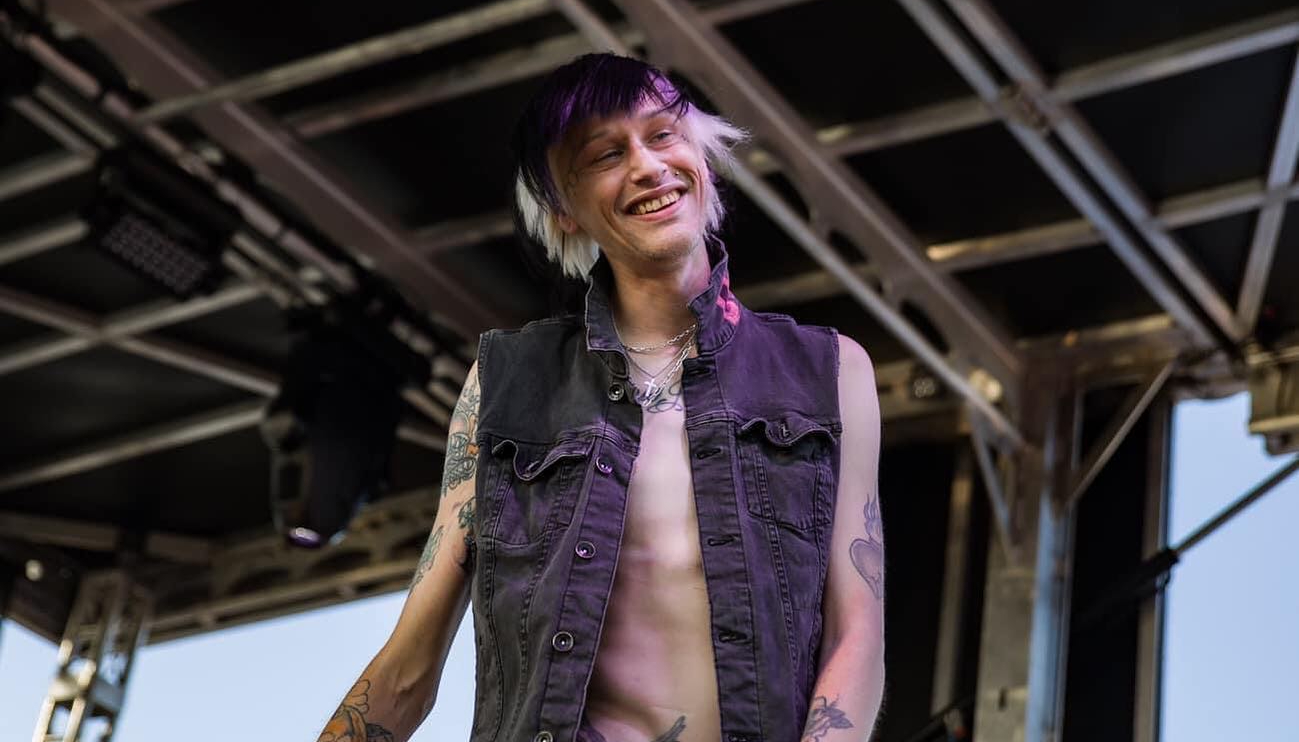 A Skylit Drive's original vocalist Jordan Blake has passed away. He was 36 years old.

Jordan was part of the founding line-up of A Skylit Drive that recorded their debut EP, She Watched the Sky, which was released back in 2005. Jordan departed the band in 2007 due to health reasons, but later went on to play in Speak Of The Devil, Ann Arbor, Trances and Watchout! There's Ghosts.

The original line-up of A Skylit Drive reunited as Original A.S.D in 2022 to celebrate the EP's 15th anniversary, playing and celebrating at South By So What?! and Swanfest.

The news was confirmed by the band, with a statement posted on the Original A.S.D social media accounts. You can read that statement in full below:

"We are overwhelmed with grief to inform you of the loss of Jordan early this morning. Jordan was a trail blazer in the emo/post hardcore music scene with undeniable passion who loved his fans like family. When he had a story to tell, you could read it in his lyrics, hear it in his voice, see it his movements and feel it in your depths. We will forever reflect fondly on the memories and music we shared. We love you Jordan, we'll see you down the road brother. "Always in our Hearts".
We want to respect Jordan's family's wishes for privacy and space to grieve so we will not be commenting until further notice. Thank you all for reaching out and for your kind words. His legacy will live on through all of you."


Jags, who replaced Jordan as the vocalist of A Skylit Drive up until their split in 2017, posted this tribute:

"Yesterday we heard news that no one ever wanted to. I last spoke with Jordan only days ago and now he's gone. I've been trying to process everything and still don't really have a grasp to be perfectly honest. In a short span of time Jordan and I learned a lot about each other. We had many similar stories, hardships, successes. He was all those great things you hear about him and more. I admired his light spirit, his positive outlook regardless of whatever circumstances and the impact he made on the history of music.
He was excited for this next stage in his life. I'd wake up to texts from him telling me all about the changes he was making. Some scared him, which he'd joke about, but he was working so hard on improving, healing and forgiving. He had so many ideas and was ready to tackle the world. This place is less without him.
My heart goes out to his grandmother who is such a sweet soul. His family asked for privacy, first and foremost, and we intend to honor that. Please allow his family the time to process and mourn their loss.
Until we meet again, brother.
Love, Jag"