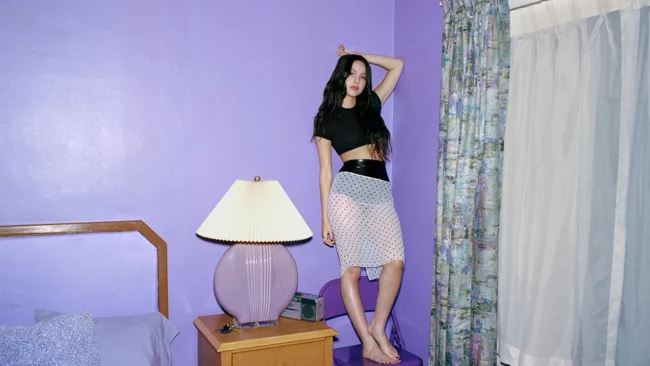 Olivia Rodrigo is FINALLY back after what felt like an eternity to announce the release of her upcoming sophomore album, GUTS, due out September 8th. This news comes shortly after the alt-pop star shared that her brand new single "Vampire" will drop as the first taste of the new record on June 30th. We are absolutely going feral over this announcement.
Rodrigo totally exploded onto the scene in January of 2021 with her debut single "Drivers License". Honestly, "exploded" even feels like an understatement. This song took over the world, to say the least. The power-pop ballad broke a string of records, including the most single-day streams on Spotify, and was the biggest first week song on both Spotify and Apple Music. She was seventeen. The song won Best Pop Solo Performance at the 2022 Grammy Awards and was nominated for Record of the Year and Song of the Year. Perhaps it was the captivation of the love triangle lore behind the song, or the gut-wrenching lyricism. We think it was simply the fact that she is insanely talented both vocally and in her song writing abilities.
Many music critics were certain the track would be a one-hit-wonder, yet Olivia Rodrigo proved them wrong time and time again with the remaining singles on her debut album SOUR. In fact, the third single "Good 4 You" was incredibly successful in the mainstream eye, but also went on to win over the hearts of emo lovers as well. The song went number one in over twenty-three countries. It ranks as one of the top streamed songs of all-time on Spotify. Nuts, right?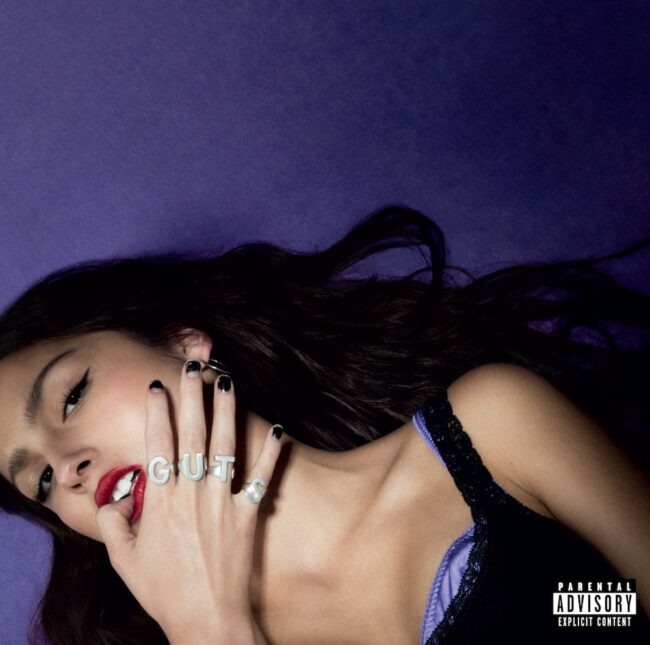 The question now is, will Olivia Rodrigo be able to capture the same magic she did with her debut album? The truth is, it doesn't really matter. She is insanely talented and hardworking. Success comes in many different forms. Even if she doesn't break all of the same records, there will still be fans out there that deem this new record as their favorite of hers. However, it may just do all of those things. Either way, we think Rodrigo is bound for a career of longevity. Check out the album art above, and the pre-order packages below. Put on your purple clothes and get ready, we think this album will be huge.