For nearly 25 years, Norma Jean has maintained their prominence in the metalcore scene with fans spanning generations and nine LPs to their name. It defies the precedent left by so many artists before them to think that Norma Jean is still touring strong behind a new record and loyal fanbase, without a single founding member left in the group.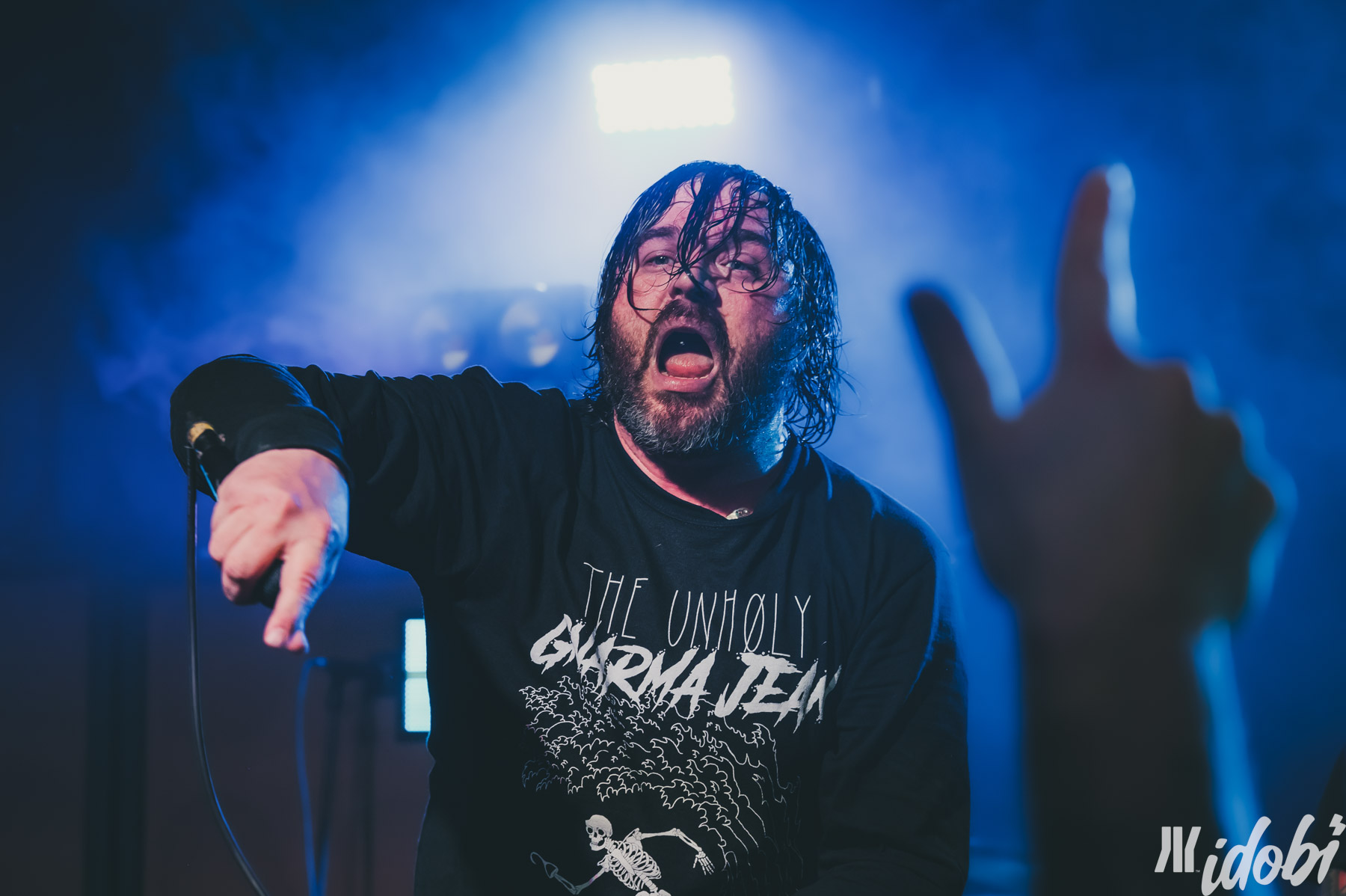 In 2002, when Norma Jean released their seminal debut LP, Bless the Martyr and Kiss the Child, they were already more than a decade ahead of their time with a record that foreshadowed evolutions in the genre. The band's signature higher-pitched guitar riffs and dissonant vocal screaming cast a mind-melting shadow. Some tracks are relentless from start to finish, while others slow it down into a psychedelic prog-infused succession of breakdowns in half-time. Fast-forward to 2023, with a completely different lineup and a new album in tow, the band is paying homage to their roots more so than ever.
Deathrattle Sing for Me was released back in August of 2022 on Solid State Records (the label behind all their albums except for two). Norma Jean kicked off a lengthy tour the day after the record's release, their first proper run since the start of the pandemic. Leg two of the tour cycle began earlier in February and idobi was at The Brooklyn Monarch on February 21st for the band's first show in New York City in nearly four years.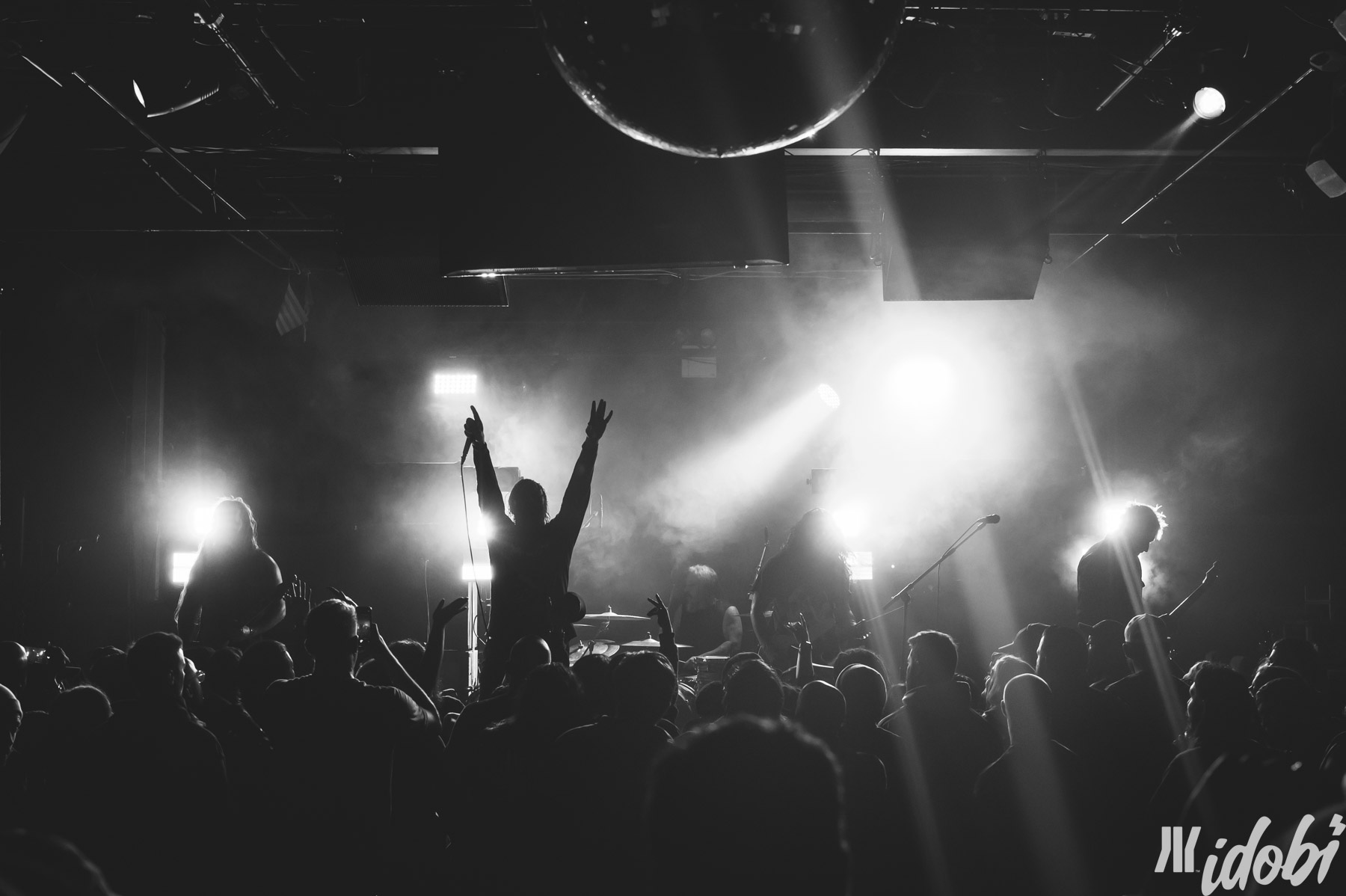 Norma Jean started off the night with the intro track to Deathrattle Sing for Me, "1994". The band came on stage to a thunderous reception as they began to layer disjointed vocals and guitar notes that swirled and slowly blended until the main riff from the song took shape, sending the crowd into a frenzy that did not let up for the 22-song setlist. The band ended up playing half of Deathrattle, which harnesses the same dissonant and psychedelic undertones of their earlier releases. While Norma Jean never strayed too far from the sound they created on those records, the current lineup proves they can still write boundary-pushing metalcore while staying true to themselves.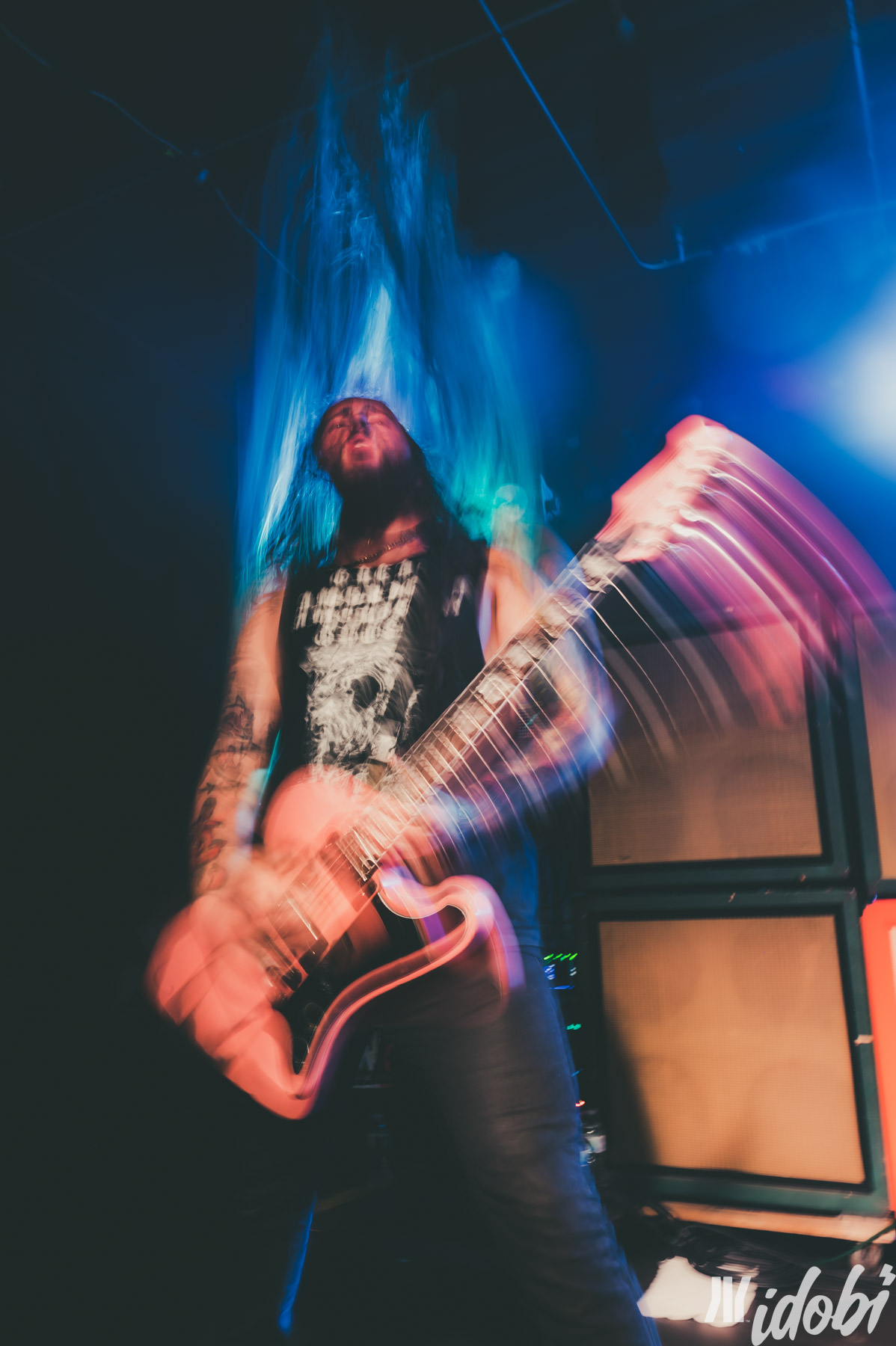 Multiple times throughout the show, vocalist Cory Brandan addressed the crowd, stating, "Norma Jean will always pay tribute to the albums that started it all." In this moment, Cory didn't just acknowledge the fact that the band no longer contains original members—he embraced it. It soon became part of the show's aura, generated by a venue full of people vibrating to some of their favorite music.
The band today are all fans of the original Norma Jean and they carry on the love shared by their fans in a tribute to where it all started. Cory first made this statement right before playing three songs in a row from Norma Jean's 2005 sophomore LP, O God, The Aftermath: "Bayonetwork", "Dilemmachine", and "Liarsenic".
After 90 minutes of pure passion from the stage and the dance floor, Norma Jean ended their set for a short break. When they re-emerged for the encore, Cory once again addressed the crowd, this time in a blood-curdling scream: "Norma Jean will always pay tribute to the album that started it all!"
With this, the band dropped right into "Memphis Will Be Laid To Waste" and the crowd lost their minds once again. Personally, this song was my introduction to heavier music and it marked a permanent evolution in my musical tastes. I was in middle school when my friends first played the song for me and I can still feel it reverberating throughout my body when I hear it 20 years later. As the band played it in Brooklyn, I could not help but realize that multiple generations of fans were screaming along together to the song that started it all, solidifying the fact that Norma Jean is not going anywhere.