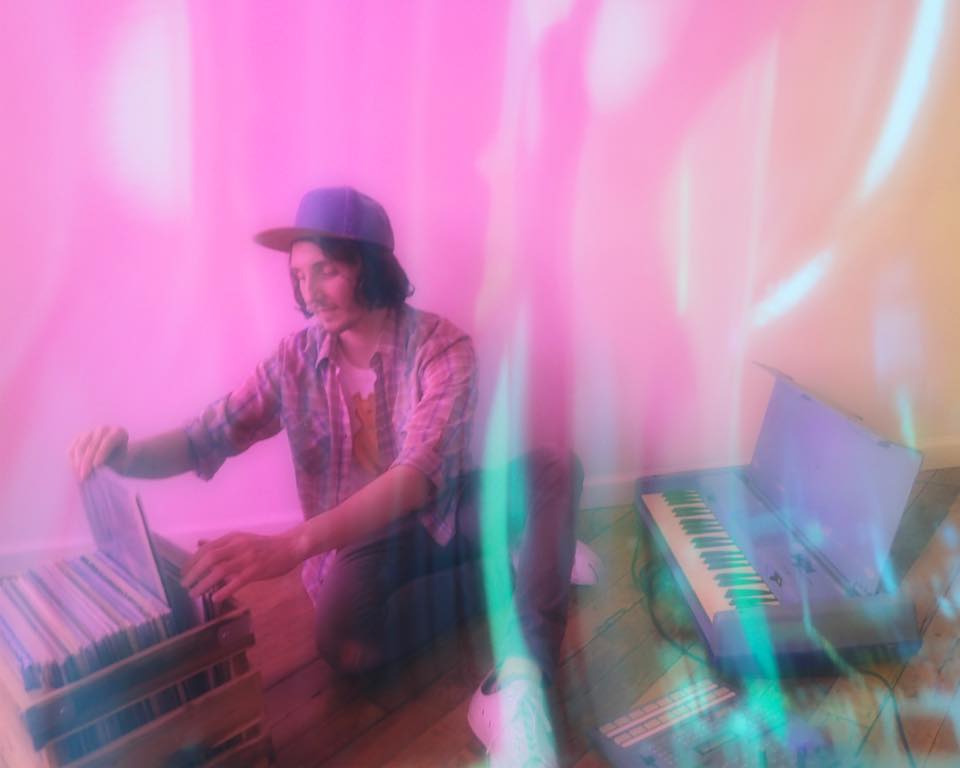 Vacationer // Photo: She Hit Pause Studios
Sometimes side-projects don't always get the credit they deserve. It's understandable. When your favs branch off into other ventures you might worry they're leaving their first love behind. Totally not the case. These side-projects—whether solo or new bands entirely—help keep a musician's creativity fresh so they can bring back their new ideas to their main act. While most of these projects aren't entirely unknown, they definitely should be appreciated and some are the best hidden gems the rock scene has to offer.
What's Eating Gilbert
(Chad Gilbert – New Found Glory)
Best known for ripping roaring riffs in New Found Glory, guitarist Chad Gilbert turns the clock back on his solo project What's Eating Gilbert. For a guy with such a hardcore/metal music background, it's kind of funny that this band is all about retro rock that takes influences from decades ago. Ultimately, it's sugary fun pop and a nice change of pace from what you get from NFG. To date, he's released numerous EPs and a debut full-length back in 2015.
River Oaks
(Shane Told – Silverstein)
Silverstein has never necessarily been a pop band but their hooks have been undeniable since their inception. Clearly there's a passion for catchy tracks in the musical DNA of frontman Shane Told and he lets it flourish in his solo act River Oaks. It's been a while since he's played any shows under the moniker. So far he's only released a three-song EP but here's hoping there's far more River Oaks pop-rock in our future.
Thief Club
(Nick Thompson – Hit the Lights)
Weirdly enough, most of the songs you'll hear from Thief Club could pretty much double as Hit the Lights songs. Of course, part of that is due to the fact that the vocalist is HTL frontman Nick Thompson. However a lot of the tracks off his debut, Just Give Up, challenge even the best that HTL has to offer. Despite the pop-punk similarities, a big difference is how personal Thompson is on Thief Club tracks—"Oh Paul" is a major tearjerker. To top it off, the record also features covers of Nick Jonas and Jimmy Eat World, so it's basically a can't-miss.
Matt Webb
(Marianas Trench)
When you read "solo project" and "Marianas Trench" in the same sentence you figure it's none other than frontman Josh Ramsay finally flexing his solo chops to the world. Think again. Turns out, guitarist Matt Webb is the one with his own thing going and he's got one hell of a voice. With a few EPs under his belt and a new single already out this year, Webb's smooth pop tunes make you appreciate his existence in Marianas Trench that much more.
Once Upon A Dead Man
(Charlie Simpson – Busted/Fightstar)
Singer/songwriter Charlie Simpson is simply a mixed bag of genres, but it's his under-the-radar project Once Upon a Dead Man that really shows his creativity. Currently selling out UK arenas with his OG boyband Busted, he's doing folk music under his own name, he has a metal act in Fightstar, and gorgeous electro-pop with Dead Man. Considering Busted's success, you shouldn't bet on new music from the project anytime soon but their Concepts and Phenomena EP is good enough to hold you over.
Anthony Green
(Circa Survive)
Anthony Green is a man of many bands but while his main—at the moment—is Circa Survive he switches it up in the best ways with his solo project. Green's been delivering solo material for as long as he's been making music in general. While Circa is great, his stripped down tunes are really where it's at. This year's Would You Still Be In Love is one of Green's best releases yet as he really masters his lo-fi folk craft.
Adam Young
(Owl City)
Ok, so Owl City is kinda sorta a solo project in the first place, but mastermind Adam Young had some ideas he needed to get off his chest and into song and the Owl City name just wasn't going to cut it. Under his own name, Young released a whopping ten solo albums in the year of 2016 that consisted of instrumental film score-esque music inspired by historical events that meant something to him (like the Apollo 11 mission or the sinking of the Titanic). It's much different from what you'd get with Owl City but it's the perfect thing to chill out to.
Vacationer
(Kenny Vasoli – The Starting Line)
If you look at the release history for The Starting Line and Vacationer you could make the argument that the former is vocalist Kenny Vasoli's side-project while Vacationer is his true love. That may be the case but it doesn't change the fact that Vacationer is definitely the act that gets the least recognition despite how unfortunate that is. Having released his third full-length as Vacationer this year, Vasoli's electronic ambient indie-pop tunes almost feel like a vacation for the songwriter who spent so many years rocking out with The Starting Line.
Two Tongues / Perma
(Max Bemis – Say Anything)
Even though Say Anything is clearly Max Bemis' baby he sure knows how to branch out in other projects—and each of them are just as meaningful as SA. Kicking off with Two Tongues, the strangely charming pop-rock duo is a collaborative effort between Bemis and his musical idol and friend Chris Conley of Saves the Day. With seven years between their two full-lengths it could be a while 'til we get a third but it'll be worth it. The most adorable of the side efforts, however, involves Bemis and wife Sherri DuPree in the lovey-dovey indie band Perma. The dual vocals play off each other beautifully—it's the kinda stuff that makes you fall in love with both Bemis and DuPree's creativity all over again.