Today we talk about the next season of Tiger King, the creator of The Wire taking his newest project out of Texas, BLACKSTARKIDS release their newest single, and we discuss what's happening to Haitians seeking asylum at the Texas border.
We're Getting More Tiger King
A lot of us started off the pandemic by binge-watching Joe Exotic and Carole Baskin, amongst others, live an out-of-this-world life with their exotic cats. Tiger King dropped at the perfect time to give us some wild entertainment, back when we thought we would only be on lockdown for two weeks. Now, we are getting season 2 and who knows what to expect. With Joe Exotic still locked up, and Carole Baskin unhappy with her portrayal in the first season, it's a wonder what this second season will hold. There isn't much information yet except that it will be released later this year. Should I be ashamed to say I'll probably binge-watch the entire season in one sitting? Maybe, but I can't wait.
—
—
Productions Pulls Out of Texas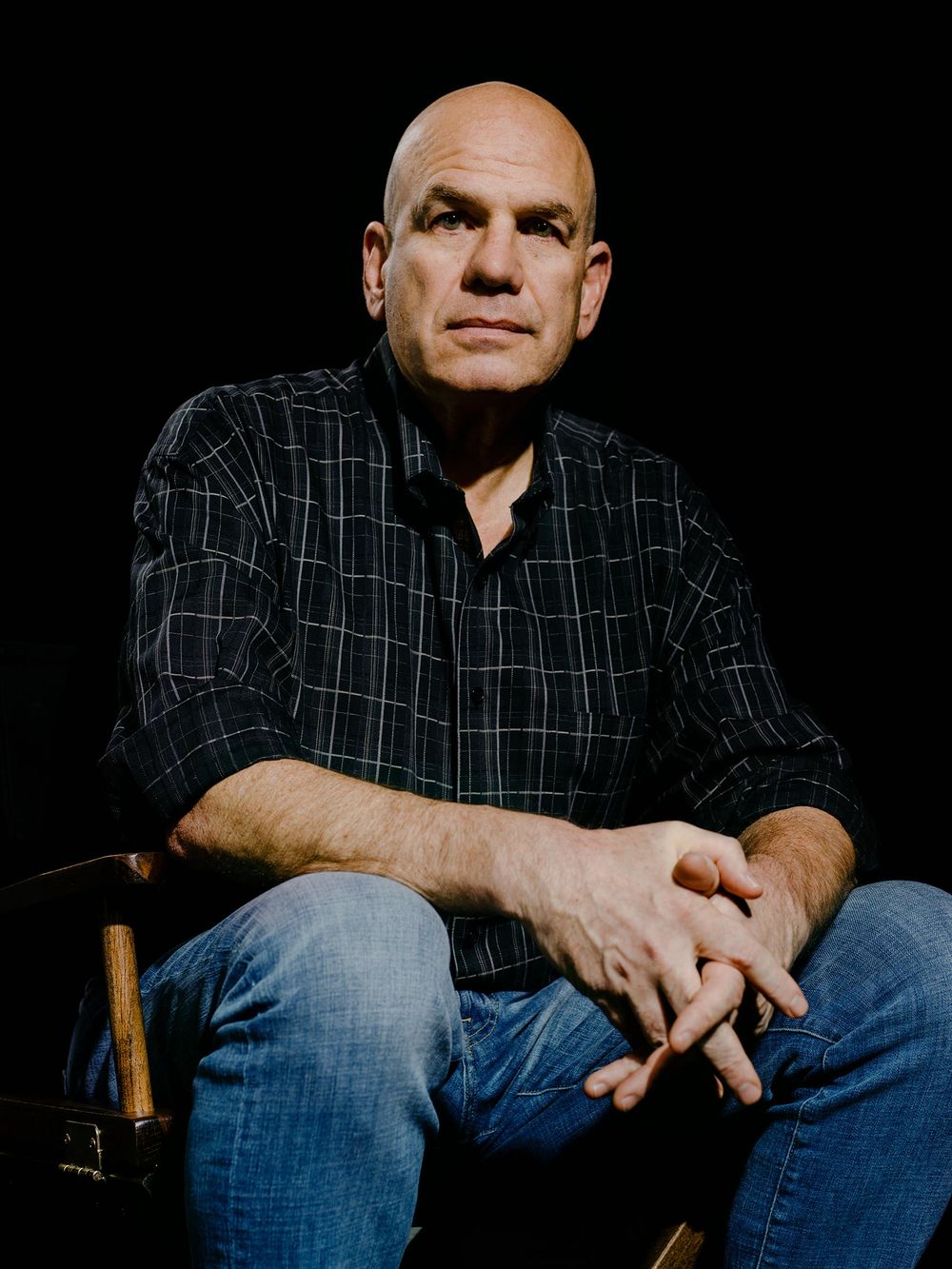 David Simon, creator of The Wire, was set to film a new show in Texas but is now pulling out due to the state's abortion laws. Texas recently passed a law banning abortions past the six week mark. It has rightfully sparked controversy over taking rights away from women and their own bodies. Simon tweeted his reasoning behind his decision is not political but rather that he couldn't ethically put the women who work on his show in a position to follow Texas' new law. The Dallas Film & Creative Industries Office argued that the state needs to have projects like this come through to help create the changes in policy that is needed. Many of Texas' bigger cities have started leaning towards more liberal views and representation, despite the state's long history of being a red (Republican) state. Texas Republicans have also tried to keep this from happening by attempting to disenfranchise their voters. These cities are full of creatives, including people in the entertainment industry, who need just as much support as people elsewhere. Hell, they may need more support with such a difficult and strict law. Bringing in more people who are against laws like this could provide power in numbers and make it easier to fight this battle. Both sides of the argument make valid points and have presented a sticky situation. Is David Simon making the right move?
—
—
BLACKSTARKIDS Release "ACAB"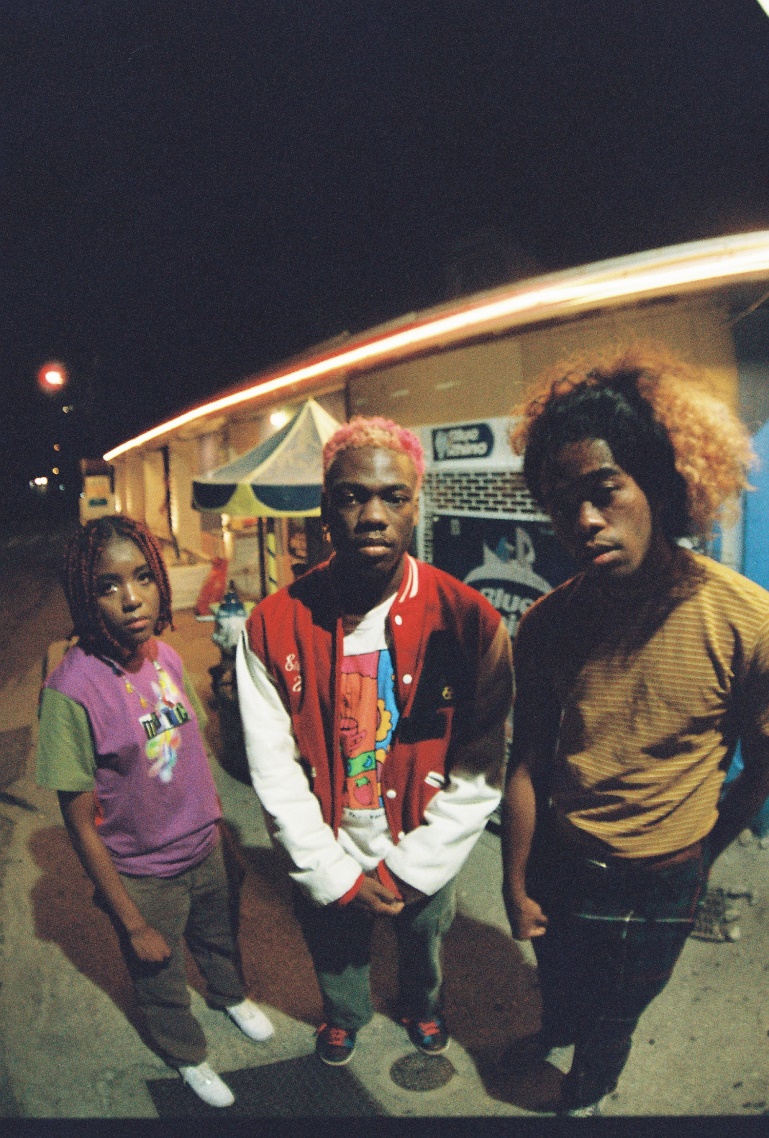 The day has finally arrived! BLACKSTARKIDS have released their third single off of their upcoming album, Puppies Forever. The single "ACAB" or "All Cops Are Bastards" is a pop-punk anthem that calls out the issue of police brutality. The hard hitting drums and electrifying guitar will get you up and dancing in no time, while the lyrics hit you with the painful reminder of what the justice system in the United States has done to its citizens. BLACKSTARKIDS are clearly a group you need to pay attention to. With their strong talent and their desire to bring a message to their work, they have an incredible future ahead that you want to be a part of. The group has upcoming tour dates, accompanying Grouplove, Glass Animals, and beabadoobee. Click here to listen to the new track and check out their tour dates below!
(supporting GroupLove)
Fri 24 Sep–FT.COLLINS, CO–Aggie Theatre
Sat 25 Sep–OGDEN, UT–Ogden Amphitheater
(supporting Glass Animals)
Mon 27 Sep–RICHMOND, VA–Virginia Credit Union LIVE!
Tue 28 Sep–PHILADELPHIA, PA–Skyline Stage @ The Mann
Wed 29 Sep–BOSTON, MA–Leader Bank Pavilion
Fri Oct 1–CLEVELAND, OH–Jacobs Pavilion at NauticaSat
Oct 2–STERLING HEIGHTS, MI–Michigan Lottery Amphitheatre at Freedom Hill
Wed Oct 27–SANTA BARBARA, CA–Santa Barbara Bowl
Thu Oct 28–SANTA BARBARA, CA–Santa Barbara Bowl
(supporting beabadoobee)
Mon 01 Nov–WASHINGTON, D.C.–9:30 Club
Tue 02 Nov–PHILADELPHIA, PA–Union Transfer
Thu 04 Nov–NEW YORK, NY–Webster Hall
Fri 05 Nov–BOSTON, MA-Royale
Tue 09 Nov–CARRBORO, NC–Cat's Cradle
Wed 10 Nov–CHARLOTTE, NC–TheUnderground
Thu 11 Nov–ATLANTA, GA–Buckhead Theatre
Sat 13 Nov–BIRMINGHAM, AL-Saturn
Mon 15 Nov–HOUSTON, TX–White Oak Music Hall
Tue 16 Nov–AUSTIN, TX–Emo's
Fri Nov 19–PHOENIX, AZ–The Van Buren
Sat Nov 20–SAN DIEGO, CA–The Observatory North Park
Sun Nov 21–LOS ANGELES, CA–The Fonda Theatre
Mon Nov 22–LOS ANGELES, CA–The Fonda Theatre
Tue Nov 23–SAN FRANCISCO, CA–The Fillmore
Fri Nov 26–PORTLAND, OR–Crystal Ballroom
Sat Nov 27–SEATTLE, WA–Neptune Theatre
Sun Nov 28–VANCOUVER, BC–Rickshaw Theatre
Tue Nov 30–SALT LAKE CITY, UT–The Depot
Wed 01 Dec–DENVER, CO–The Summit Music Hall
Sat 04 Dec–KANSAS CITY, MO–The Truman
Mon 06 Dec–CHICAGO, IL-Metro
Wed 08 Dec–DETROIT, MI–Majestic Theater
Thu 09 Dec–TORONTO, ON–Danforth Music Hall
Fri 10 Dec–COLUMBUS, OH–Newport Music Hall
Sat 11 Dec–PITTSBURGH, PA–Stage AE
—
—
Haitians Seeking Asylum at the Texas Border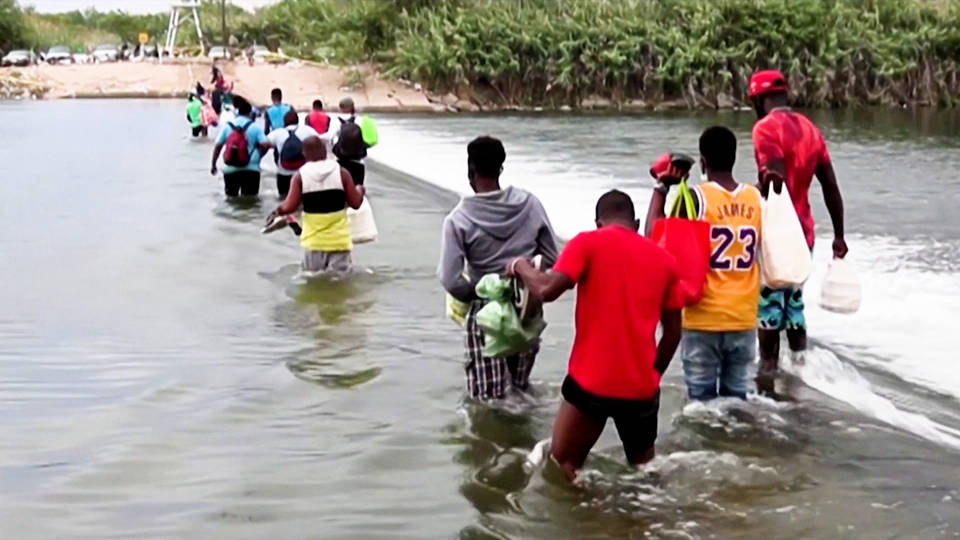 After receiving misinformation, thousands of Haitians fled to the United States border to seek asylum. They believed that the border was open and they could get a start at a new life. However, they were met with resistance and cruelty. At one point, there were more than 14,000 Haitians at the international bridge between Mexico and Texas in Del Rio. Images quickly surfaced as U.S. Immigration officers on horseback were seen whipping—you read that right— migrants were whipped by the US Border Patrol as they tried to cross the border. Meanwhile, the Biden administration has called for expulsion flights to see the migrants back to Haiti under Title 42. This was set during the Trump administration to stop immigration due to Coronavirus. As many as seven flights a day are going out, according to NPR. The 14,000 people at the border have gone down to roughly 4,000. Some Haitians have made it inside the United States and are being allowed to seek asylum. Sadly, most are being flown back to Haiti, despite their desperation to seek safety.
—
–
—