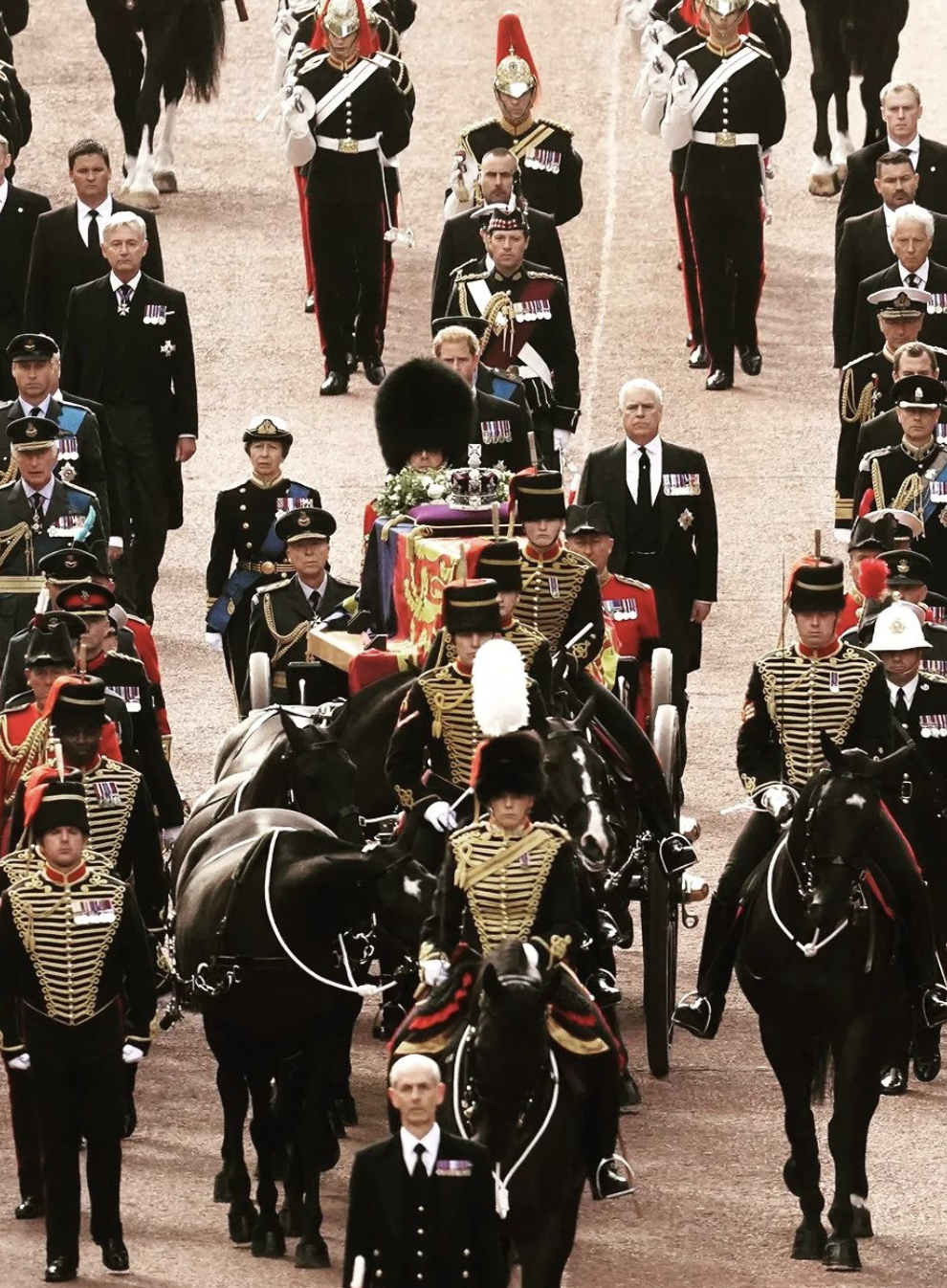 —
Today we talk about Queen Elizabeth's processional, Yungblud's performance on Jimmy Kimmel Live!, and the death of the creator of the Two Buck Chuck.
—
Queen Elizabeth's Procession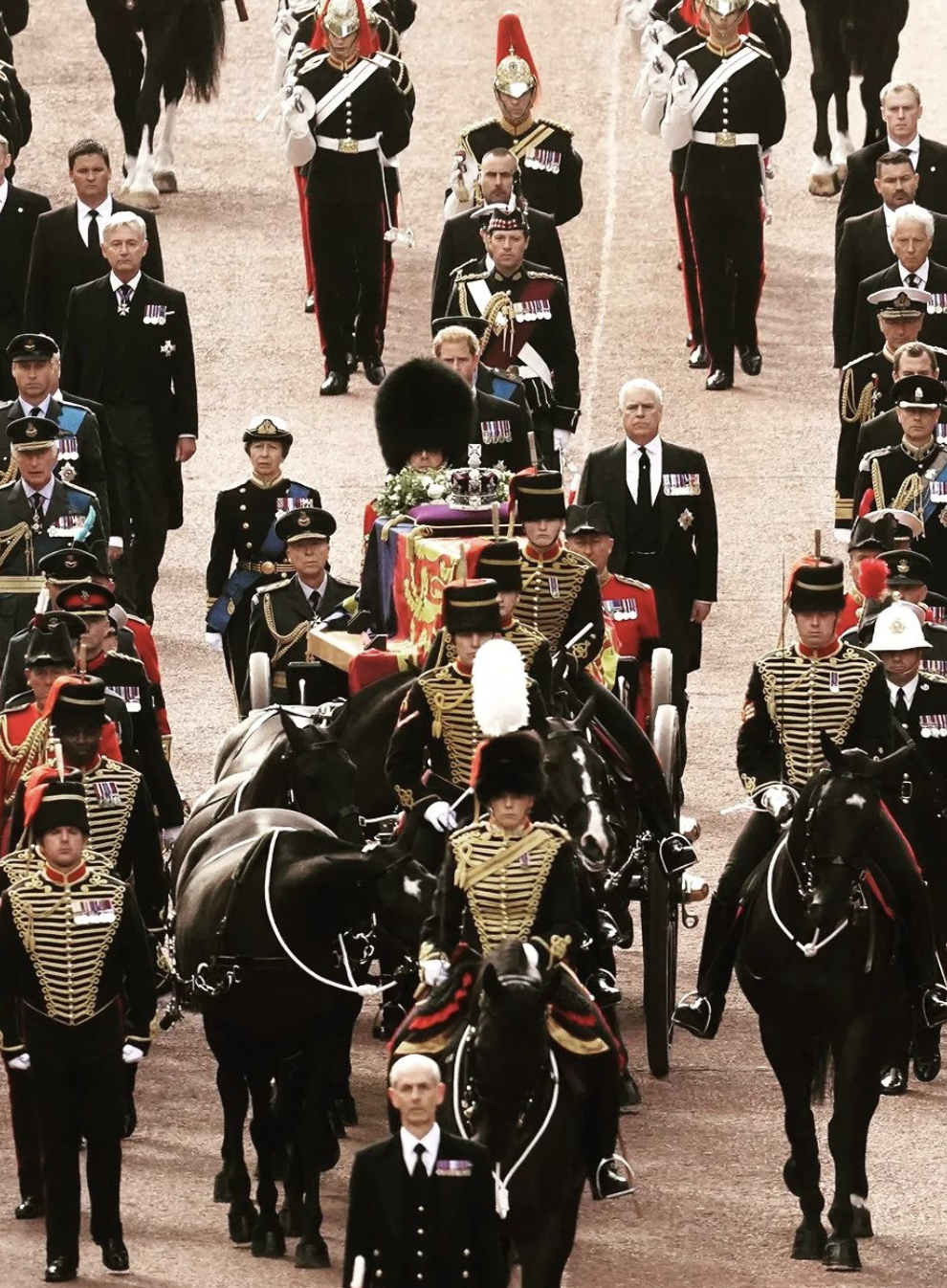 The Royal Family and the public gathered together today as Queen Elizabeth II's procession took place. At 2:22pm local time, the procession stepped off at Buckingham Palace. The coffin had the Imperial State Crown placed on top of it while it was carried to Westminster Hall. The processional, which lasted 38 minutes, was led by the Queen's four children. Behind them were three of her grandsons, including Prince William and Prince Harry. They were followed by other men in their family with status.
The coffin will stay at Westminster Hall until Monday, when the funeral will take place. The streets had thousands of people watching the procession. What is even more incredible is that there is already a queue, that is 2.4 miles long (with a plan for up to 5 miles long), of people wanting to pay their respects to Queen Elizabeth at Westminster Hall. At the end of the day, this is one of those moments where the world is witnessing history being made.
—
Yungblud Takes Over Jimmy Kimmel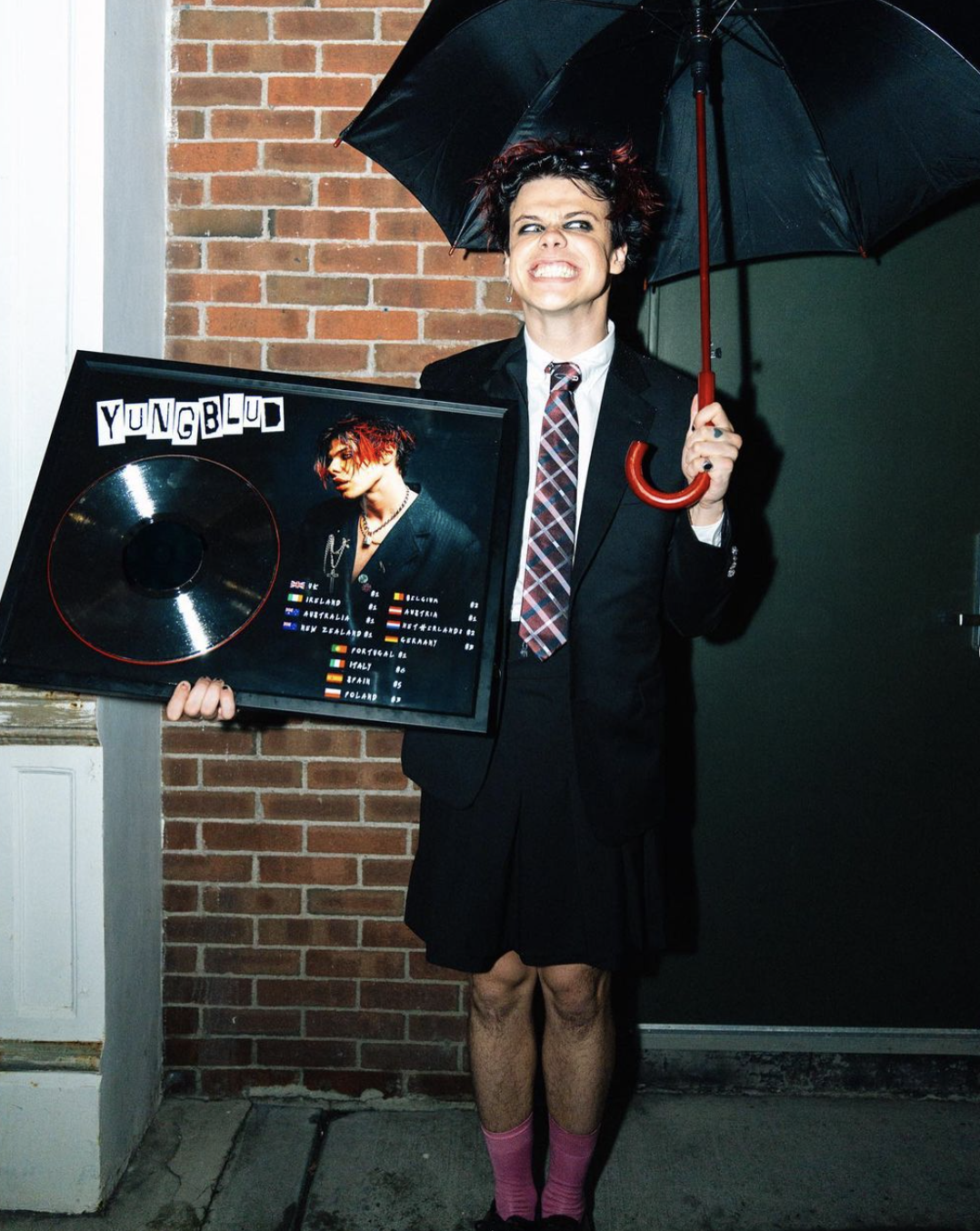 Yungblud blew us all away earlier this week during his performance on Jimmy Kimmel Live!. The artist performed "Tissues" while playing an acoustic guitar and blasting us with a wave of energy. On top of the performance, Yungblud also announced dates in 2023 for his world tour. He'll be kicking off on October 10th in Mexico City. He'll go across the pond for several dates, return to the US at the end of April in Seattle, and will end on July 23rd in Kansas City, Missouri. He will also play some Canadian dates and will be at Austin City Limits. His latest album has been soaring through the charts in both the US and the UK. Make sure to snag tickets for the tour here and check out the Jimmy Kimmel performance below!
—
—
The Creator of The Two Buck Chuck Passes Away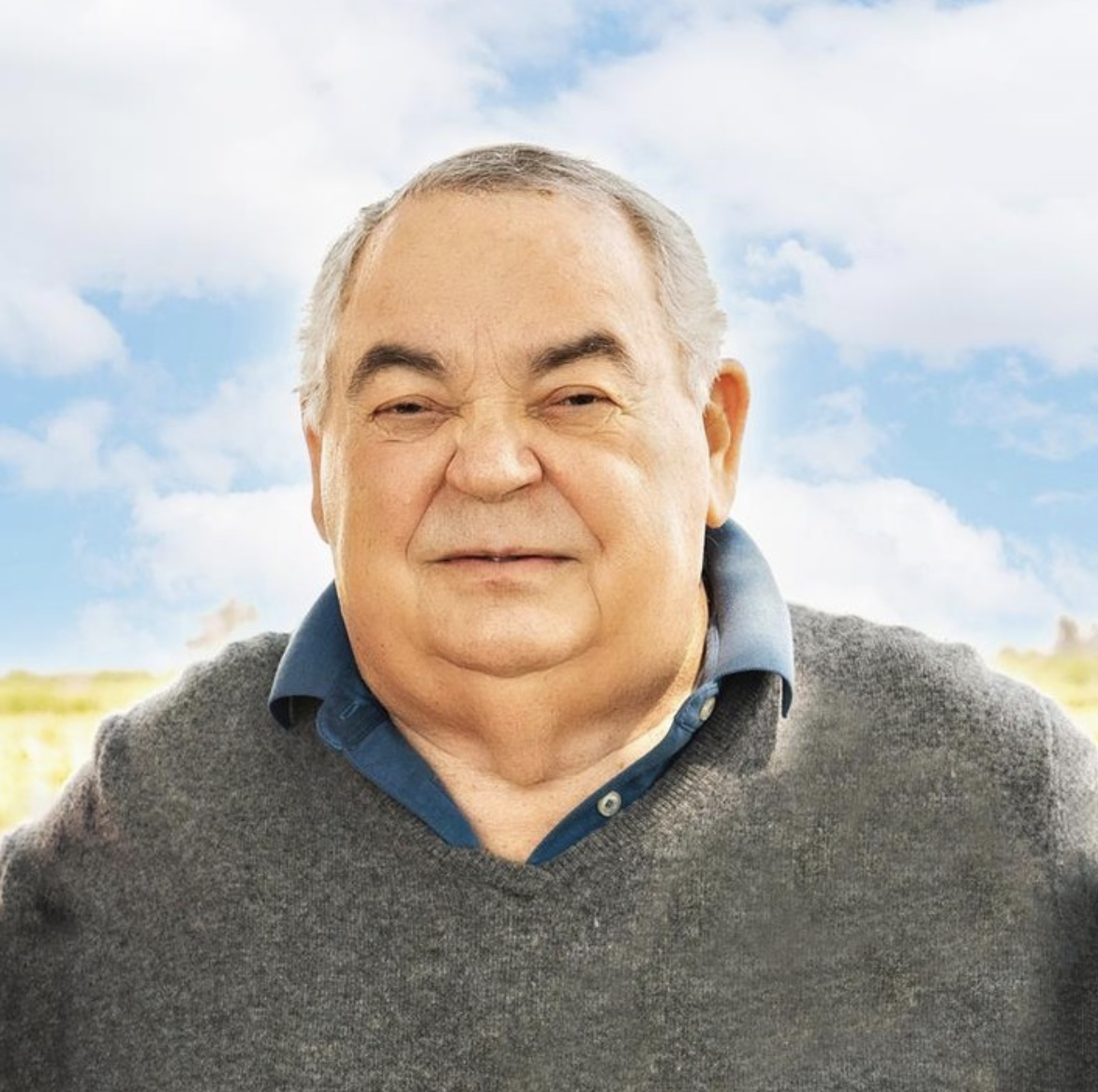 It's time to honor the man who got a lot of us through our poor college kid years. Fred Franzia, who was known for creating Trader Joe's Two Buck Chuck, has passed away at 79. His business, Bronco Wine Company, posted on Instagram to announce his death. Part of the statement read, "Core to his vision was a belief that wine should be enjoyed and consumed on every American Table. When asked how Bronco Wine Company can sell wine less expensive than a bottle of water, Fred T. Franzia famously countered, 'They're overcharging for the water — don't you get it?'" As of now, no cause of death has been released.
The Two Buck Chuck is exactly what it sounds like: A bottle of wine for only $2 (or you can go the extra fancy route and grab yourself the boxed wine). Franzia created a product that is loved by many and has created a lot of memories. Probably some bad decisions as well. We hope you're able to have a glass of wine tonight in honor of this legend.