Today we talk about new announcements from Paramore, highlights from the Emmys, and kids reacting to the new Little Mermaid trailer.
—
Paramore Keeps Us Excited
Paramore did us a solid by adding two shows in LA to their upcoming Fall tour. The beauty of these shows is that the venues are intimate and are sure to create, what will feel like, a personal experience with the band. The shows will take place at The Wiltern on October 20th and The Belasco on October 27th. You can register to request tickets through TicketMaster from now through tomorrow at 11:59pm local time. Part of the ticket sales will go to Support + Feed, a non-profit that is working towards helping with food insecurity and climate change. The tour will start on October 2nd in Bakersfield and will end on November 19th in Mexico City. In between their shows, they'll make stops at Austin City Limits and the When We Were Young Festival in Las Vegas.
On top of all that, they've also been dropping clues that more is coming. On their website, they have a few dates laid out like a schedule, reading: 9.1 – discord, 9.7 – blank, 9.9 – wr0ng, 9.12 – LA, 9.16 – ,9.19 – start spreading the news., 9.28 -. On the first they did drop a discord where they shared a sample of new music. We know that on the 12th they announced two shows in LA. Now it looks like we have to keep our eyes peeled for the 16th! What do you think is coming next for Paramore?
—
Emmys Highlights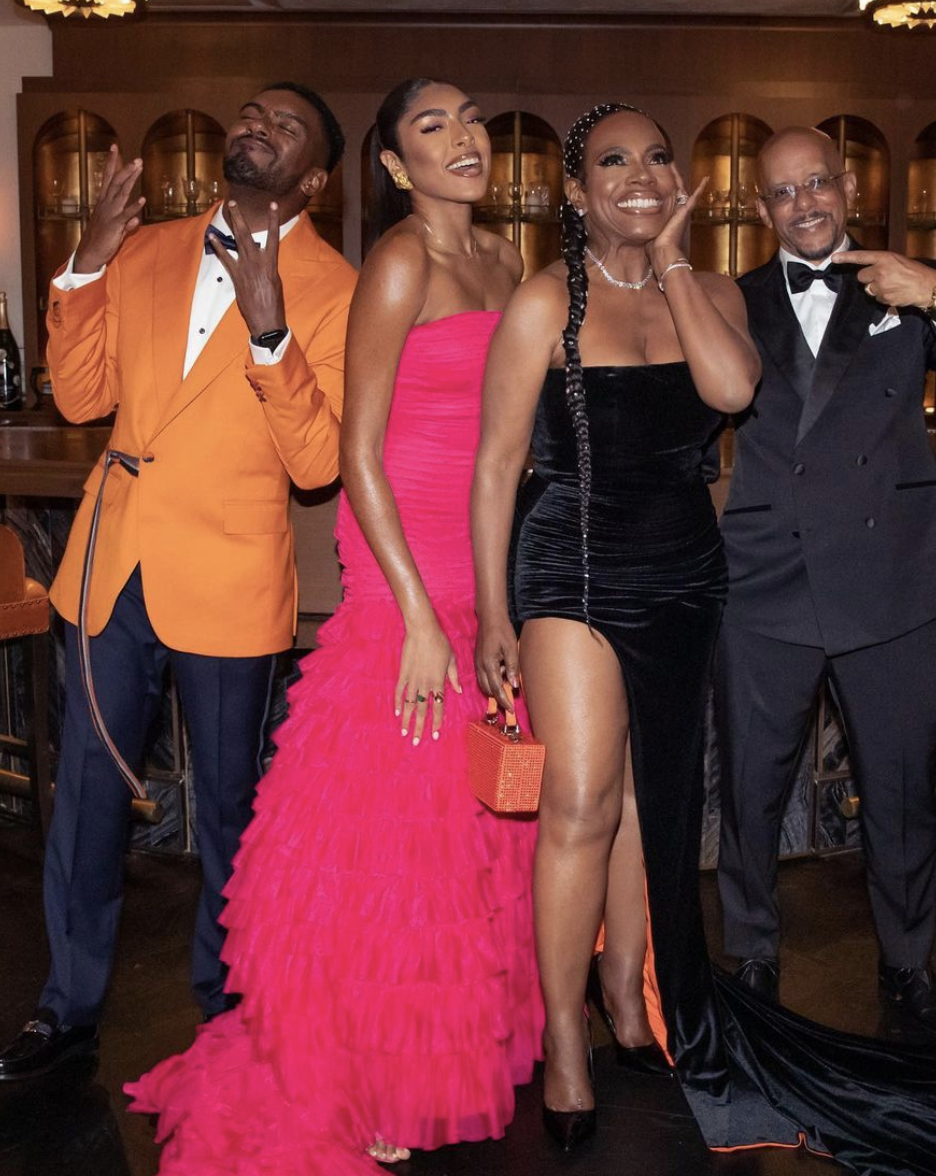 Last night, the Emmys took over our social media feeds. We got to say, there were some pretty big moments during the televised award ceremony. Sheryl Lee Ralph recieved her first Emmy nomination, after being in the industry since the 70s, and won outstanding supporting actress in a comedy for Abbott Elementary. She crushed her speech by singing part of it and saying, "To anyone, who has ever, ever had a dream and thought your dream wasn't, wouldn't, couldn't come true – I am here to tell you that this is what believing looks like." On top of that, she's only the second black woman to win in this catergory. Her costar, Quinta Brunson, went on to win her first Emmy for writing the pilot of Abbott Elementary. There's a bit of controversy with her win after Jimmy Kimmel decided to do a bit while she gave her acceptance speech. Clearly it was a big moment. Kimmel laid down on the stage by her feet after presenting her the award and saying he had been drinking. Zendaya continues to make history in her career by becoming the youngest person to win two Emmys in acting. She has now recieved outstanding lead actress in a drama series for Euphoria twice. Hwang Dong-hyuk also made a name for himself in the history books by being the first South Korean to win for Outstanding Directing for a Drama Series for Squid Games. Jennifer Coolidge had the whole crowd going when she was being played off the stage during her acceptance speech, and she decided to make it a dance party. On top of all of that, the millenials were thrown a bone when host Keenan Thompson was reunited with her All That and Good Burger costar, Kel Mitchell.
—
—
The Most Wholesome Thing on the Internet
If you're looking to cry some happy tears, just go ahead and open up TikTok. Over the weekend, Disney released a teaser trailer for their live action The Little Mermaid movie, at the D23 conference. The biggest change to the live action movie from the original animated film, is that Ariel is played by a black woman – Halle Bailey. Black families have been posting their children blind reacting to the trailer. You would think one video would be enough, but every single one is emotion evoking. The kids' reactions show absolute joyful shock as they witness a classic Disney princess that looks like them. The TikToks are overwhelming proof that represenation makes a difference in a person's life. When the casting was first revealed for the film, people decided to be up in arms about Disney not casting someone that looks exactly like the cartoon. We don't know how those same people can watch these videos and not see why making a change is more than necessary.